The Hottest Baby Names of 2012…So Far

Deciding what to name your child is undoubtedly one of the biggest dilemmas when it comes to welcoming a new family member into the world (well, that and the whole giving-birth thing). So it's always interesting to see what names become popular from year-to-year. Luckily for such inquiring minds, Nameberry is able to know such things by tracking the biggest spikes in views over the course of the year, and 2012 is already proving to be a rather astonishing group (so far at least). And while some of these names may seem highly unusual, they'll also be extremely familiar. Why? Because baby names are heavily influenced by pop culture.
Don't sound so surprised. Whether you're an entertainment fanatic like myself or not, pop culture is an everpresent force in our everyday lives. As of now, the strongest baby name influences consist of The Hunger Games and Game of Thrones, which should come as no shock given how heavily popular both franchises have been. But there's plenty more where that came from.
So without further ado, here are some of Nameberry's biggest pop-culture-influenced baby names so far this year, based on over six million views of their individual name pages:
Senna (female version of Cinna): Even though Senna may not look familiar, its near-identical male twin version, Cinna, certainly should. If you recall, Cinna is Katniss Everdeen's stylist in The Hunger Games series and is the one who makes her become "the girl on fire."
Niall: This name was mostly unheard of until Niall Horan of the newly-popular rock band One Direction came along and made it cool again. Behold, the power of a boy band!
Arya: There's been over an 800 percent increase in the popularity of this name, proving once and for all how truly awesome Games of Thrones' Arya Stark really is. A Lannister may always pay his debts, but this girl has stared into the face of death and said "Not Today!" There's really no contest.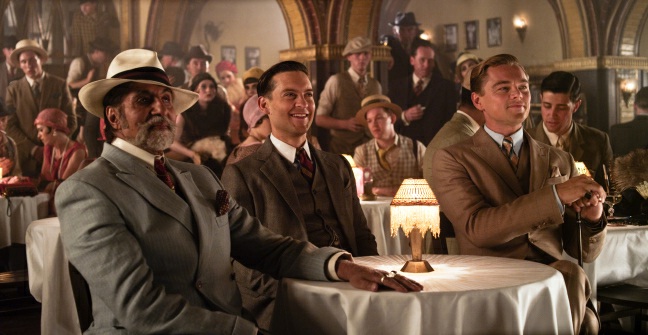 Gatsby: F. Scott Fitzgerald's masterpiece The Great Gatsby hasn't even hit theaters yet and its already making a huge mark on our society. It probably doesn't hurt that the always gorgeous Leonardo DiCaprio is now the face of the name.
Blue: It doesn't take a pop culture genius to figure this one out. When Beyoncé gave birth to Blue Ivy in January, that baby's name became one of the biggest topics of conversation. Sorry, but blue is no longer just a color, my friends.
Sybil: The lovely Lady Sybil Crawley of Downton Abbey has undoubtedly restored the popularity of this name. Parents ought to be careful, though — this child's bound to be a bit of a rebel with this name as well as very politically conscious.
Django: The title character of the next Quentin Tarantino movie Django Unchained is already creating quite the impression. And in case you're confused about the pronunciation, the "D" is silent. Apparently, there are many parents out there who like the idea of no one ever being able to say (or spell) their child's name correctly.
Nova: Though this name is normally used when referring to the stars, Nova has most likely spiked in popularity thanks to the 2011 Fox hit show, Terra Nova. Every parent wants their kid to be a star, and in this case they really would be.
But since the year is only half over, here's a look at what names we anticipate will become popular thanks to future pop culture projects: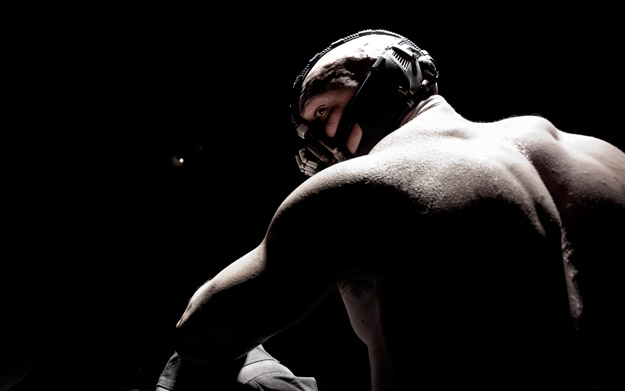 Bane: Hey, it could happen.
Johanna: With Catching Fire talk well underway, it wouldn't be surprising if people began taking a particular liking to some new characters, especially Johanna who becomes quite a standout in the books. Never underestimate the power of a book-turned-movie franchise.
Christian: Yes, it may be a common name compared to all the rest of the names on this list, however, The New York Times Best Selling book "50 Shades of Grey" has made this one of the most lusted-after names since Edward Cullen. It's wrong on so many levels to name your baby after this sex-crazed character. But we're sure it will happen.
Mike: I don't even have to say it, do I? Mike — as in Magic Mike. Let's just go with any name Channing Tatum is given in movies because 2012 is clearly his year to shine (and strip).
Clark: With superheroes making such a remarkable comeback this year, it's safe to say the 2013 Man of Steel film will gain some serious traction in popularity. Everyone loves a nerd in glasses….especially if their name is Clark Kent.
Oz: As in the Great and Powerful. It'd be a little weird, but could totally happen now that James Franco is playing the mysterious wizard in the upcoming film, Oz: The Great and Powerful.
Follow Kelly on Twitter @KellyBean0415
More:
Reese Witherspoon, Jessica Simpson & Beyoncé: Meet the New Parents of 2012
Snooki Reveals Her Baby's Name: What This Tells Us About His Future
Kelsey Grammer Welcomes Baby Girl But Mourns Loss of Her Twin