The Killers' Tommy Marth Commits Suicide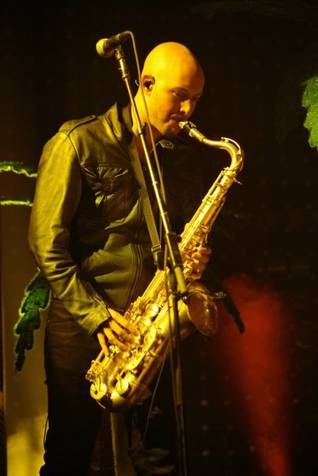 Tommy Marth, the saxophone player for rock band The Killers, was found dead in his home in Las Vegas on Monday. According to reports, the 33-year-old musician's death has been ruled a suicide.
The band has spoken out about Marth's death, releasing the following statement to Las Vegas Weekly on Tuesday: "Last night we lost our friend Thomas Marth. Our prayers are with his family. There's a light missing in Las Vegas tonight. Travel well, Tommy." 
Marth's saxophone can be heard in the band's albums Sam's Town — which came out in 2006 including hits "When You Were Young" and "For Reasons Unknown" — and Day & Age (released in 2008 with certified Platinum single "Human"). He also toured with The Killers in 2008-2009.