The 'Les Mis' Red Carpet: In Which Anne Hathaway Grows Wings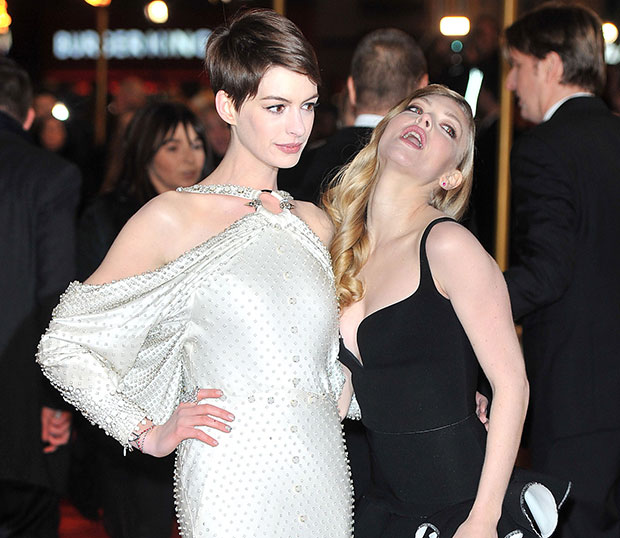 The Les Misérables premiere's red carpet is the best example I've seen in a long time of what happens when bad wardrobe choices happen to good — or at least beautiful — people. Have you ever seen a group that is filled at once with so many attractives and so few good outfits? From Anne Hathaway's wings/capelet/webbed arms (seriously, what is that?), to Amanda Seyfried's unfortunate ruffle and drunk crazy posing, there was a lot going on. To say the least. But where to begin? I guess Hathaway is as good a place as any.
Anne Hathaway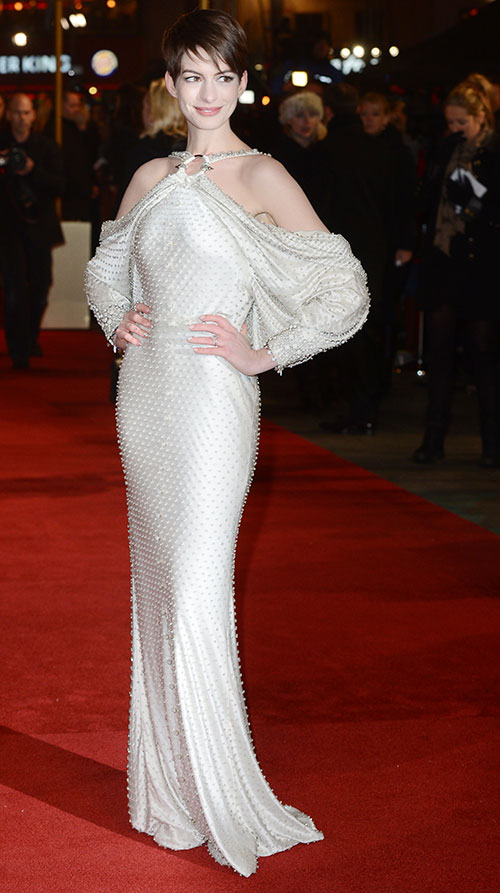 We get it. You're skinny, you can wear anything. But that doesn't mean you have to. Put down the flying squirrel-goes-to-tea dress and back away slowly.Amanda Seyfried
You're killing me with that ruffle.Eddie Redmayne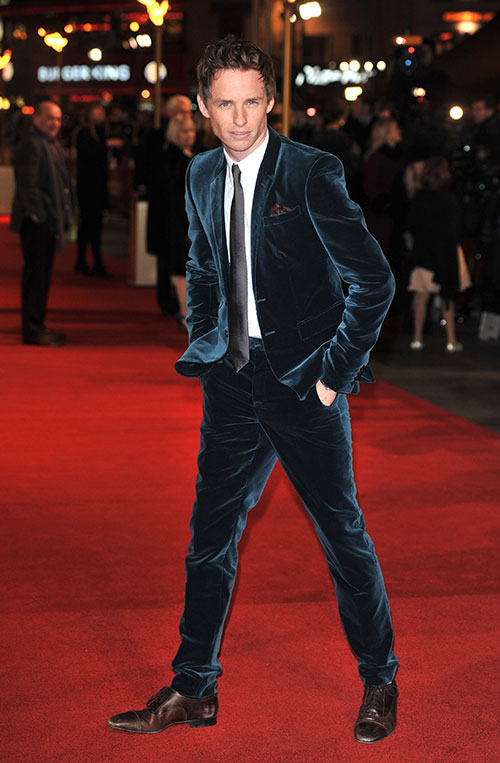 Well, the blue velvet suit was certainly a bold choice.Gillian Anderson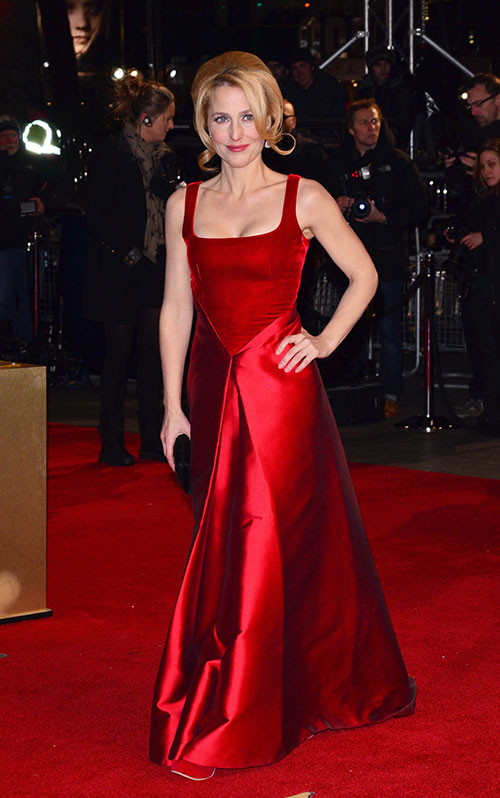 I'm not really sure why you're at this premiere, but your dress fits you, so bravo! But minus 10 points for matching your dress to your shoes to the carpet.Helena Bonham Carter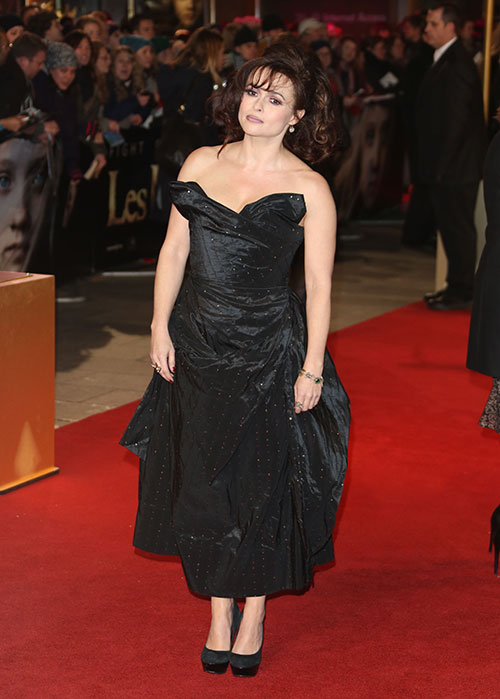 Put your hands. On your hips. It's like Red Carpet 101. Also, I expect more wacky from you, Helena. In this film, you play a bawdy, child-abusing innkeeper with bird nest hair — let your crazy flag fly!Hugh Jackman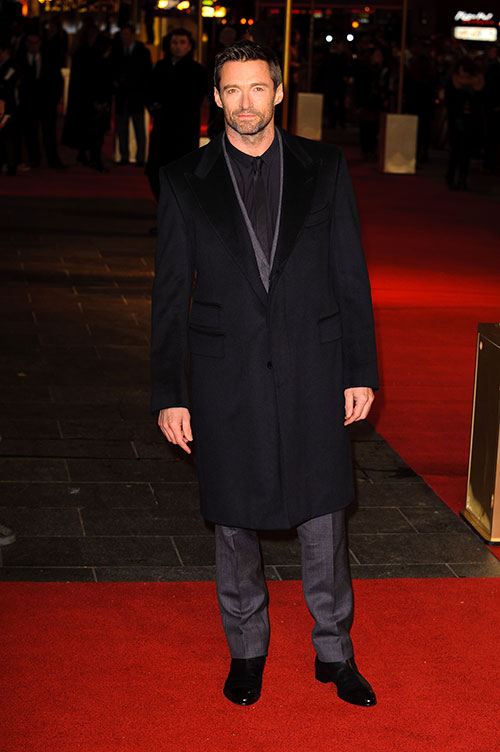 You're Hugh Jackman, so you win always.Isabelle Allen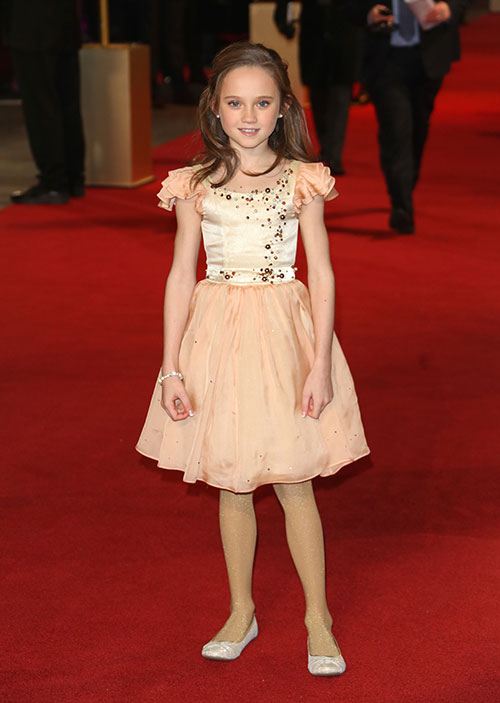 You're cute, and you're a child, and that dress is perfectly age appropriate, so I'm going to let this one go. But… know this, honey: it's usually best to avoid dresses that are the exact same color as your skin. Just, you know, for next time.Isla Fisher and Sacha Baron Cohen
Sacha, keep up the good work. Isla, it's a bad sign that seeing you in this dress made me Google to find out if you were pregnant again. (She's not.)Matthew Morrison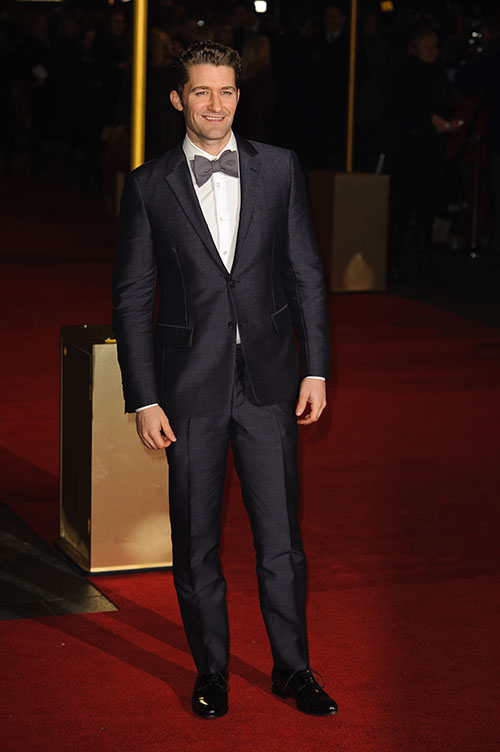 Matthew Morrison wants to be in this movie so badly he decided to crash the carpet. Take your overly large bowtie and go back to Glee!Russell Crowe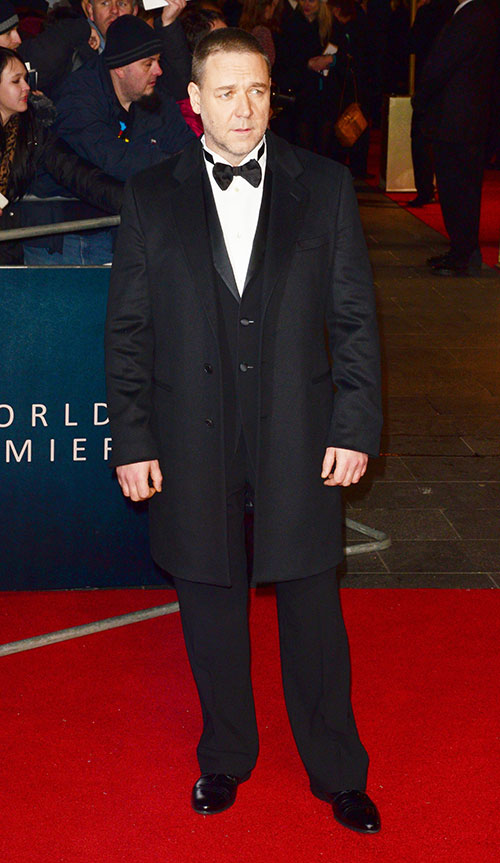 Tonight, the part of the sad old man will be played by Russell Crowe!Rosamund Pike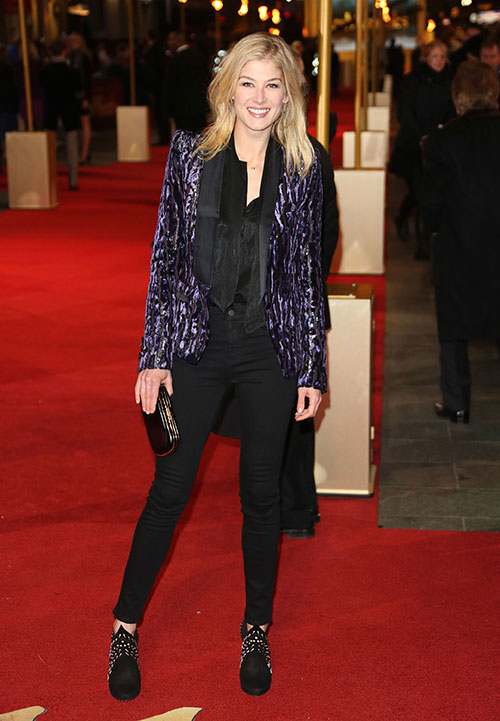 Who invited the circus ringleader? No, seriously. Why is she here?Samantha Barks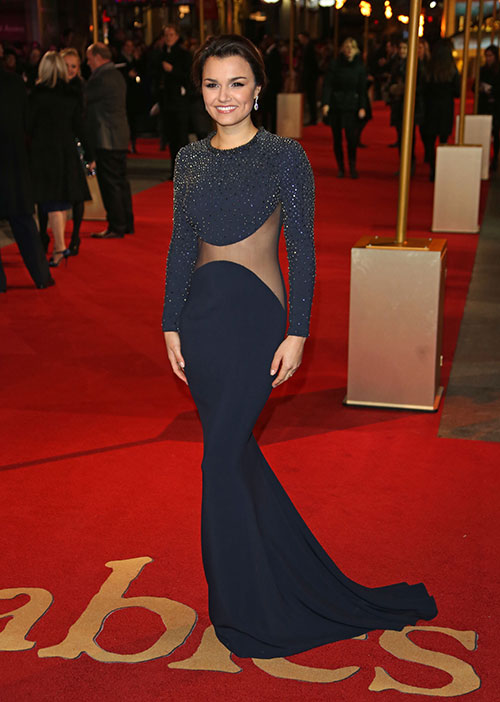 I think I like this (she said tentatively). But I could do with a little less of the mesh. Basically, this dress tells me that Ms. Barks would look fabulous in Hilary Swank's 2005 Oscar gown. If she had worn that, I would've loved it.
Follow Abbey Stone on Twitter @abbeystone
[Photo Credit: WENN (13)]
More:
Jackman and Seyfried in New 'Les Miserables' Clips — VIDEOS
Jackman and Seyfried in New 'Les Miserables' Clips — VIDEOS
Les Misérables': Can Famous Faces Replace the Broadway Stars? — PICS

Kate Middleton Pregnant: A Look Back at Famous Royal Baby Portraits (PHOTOS)

Pregnant Kate Middleton Leaves Hospital After Four-Day Stay