The Replacements Reunite for the First Time in 22 Years, and We Can't Hardly Wait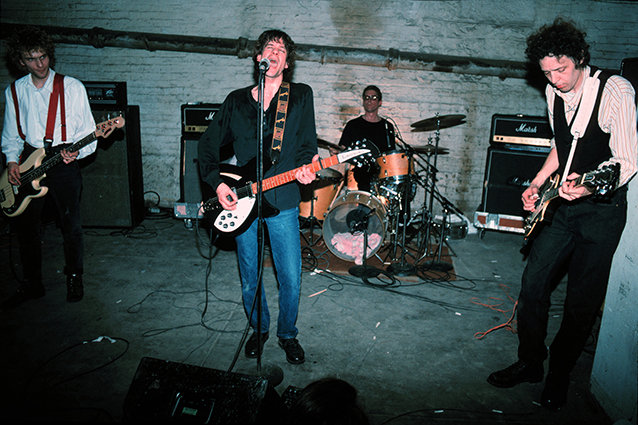 Two decades of "If Only You Were Lonely" stuck in our heads, of diatribes on how Let It Be redefined the '80s, of loving tributes to the late Bob Stinson, and we're finally rewarded for our loyalty: the iconic rock 'n' roll band The Replacements is reuniting for the first time in 22 years. Billboard.com reports that the punk and alt rock group will take the stage at three upcoming Riot Fest performances, spread out across this coming August and September. However, it is uncertain at this time exactly how many of the living Replacements will show up for the gig.
Paul Westerberg and Tommy Stinson, who recorded an EP together in 2012, are all but sure to return. But Chris Mars, who has been notoriously hesitant to reunite with his old cronies, and Slim Dunlap, who suffered a stroke last year, are up in the air.
Although fans will indeed most appreciate a full assembly of the band's living members, any live Replacements performance is sure to thrill. Many of us are doubtlessly already compiling are list of Must Plays for the long awaited reunion ("First choice is 'Bastards of Young,' then 'Alex Chilton'… no! 'Chilton,' then 'I'll Be You,' then 'Bastards'… dammit, I forgot 'Left of the Dial'!").
The group is presently booked for Riot Fest's Aug. 24-25 show in Toronto, Sept. 13-15 show in Chicago, and Sept. 21-22 show in Denver.
Follow Michael Arbeiter on Twitter @MichaelArbeiter | Follow hollywood.com on Twitter @hollywood_com
More:
'The Big Star: Nothing Can Hurt Me' Trailer
Will Paris Hilton's New Album Make Her Relevant?
'Game of Thrones' Hodor Is a DJ
---
From Our Partners


Stars Pose Naked for 'Allure' (Celebuzz)


Let's Translate Walter White, Taylor Swift and More into Dothraki (Vulture)