'The Simpsons' and 'Thor' Scribe Don Payne Has Passed Away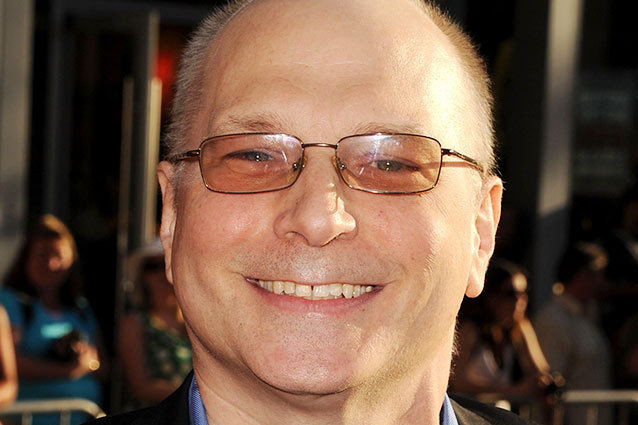 It's a sad day for Springfield and Hollywood alike: Award-winning writer Don Payne has passed away at the age of 48 after a battle with bone cancer.
Payne, who passed away on March 26, was best known for his work on the small screen with shows like The Simpsons (he co-wrote episodes such as "Fraudcast News," "Thursdays with Abie," "The Bart Wants What It Wants," and "Treehouse of Horror XI"), Men Behaving Badly, and Veronica's Closet, as well as having screenwriting credits for such films as Thor (and the upcoming Thor: The Dark World), Fantastic Four: Rise Of The Silver Surfer, and My Super Ex-Girlfriend. Payne, who was a recipient of the Writers Guild of America's Paul Selvin Award in 2005, had most recently been working on an adaptation of James Patterson's Maximum Ride. 
RELATED: The 10 Best Treehouse of Horror Segments on 'The Simpsons' 
Payne, who is survived by his wife and three children, is remembered fondly by those who worked with him on various projects, including his longtime writing partner John Frink and close industry friend Scott Weinberg. Read some of the other heartfelt words and tributes to Payne's friends and admirers on Twitter here:  
Farewell to the wonderful #DonPayne writer on #Thor and #Thor 2 – gentleman, artist and beautiful fellow geek. deadline.com/2013/03/don-pa…

— Clark Gregg (@clarkgregg) March 27, 2013
Great Writer, Sweet Guy, Gone Way Too SoonRIP Don Payne #donpayne twitter.com/scullymike/sta…

— Mike Scully (@scullymike) March 26, 2013
A wonderful, beautiful man has passed away. Don Payne, I am lucky to have known you. You are so missed.

— Kat Dennings (@OfficialKat) March 27, 2013
Don Payne. My heart is broken. You were a wonderful funny man who helped change my life and I will always love you. The world is less today.

— Jaimie Alexander (@JaimieAlexander) March 27, 2013
RIP Don Payne — immense talent, hilarious gent, and a sweet soul.A dear friend gone way, way too soon.

— Tim Long (@mrtimlong) March 27, 2013
[Photo credit: Kevin Winter/Getty Images]
---
You Might Also Like:


15 Oscar-Winning Nude Scenes


10 Insane 'Star Wars' Moments You Didn't Notice