The Very Best of Olympic Memes from the London Games
We will have tons of memories of the XXX Olympiad (not what you're thinking, perv!). There is McKayla Maroney's amazing vault in the gymnastics team competition. There is Ryan Lochte's defeat of Michael Phelps. There is Usain Bolt's amazing record-breaking performance. Stunning moments all.
But the internet remembers things differently these days. While we tweeted about the sports as they happened and Facebooked about them the next day, those zany minds that pile on message boards and rev up their Tumblrs were turning our favorite heroes into memes. Here are a few of our favorites.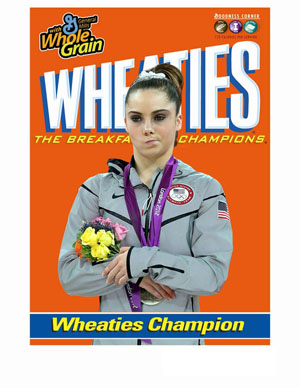 McKayla is Not Impressed: After giving a scrunch look in the medal stand after her third place finish in the vaulting competition, a new Meme was born. Miss Maroney's disappointed face was Photo shopped into all sorts of situations to show how unimpressed she was with whatever is going on in the picture. Here's a whole collection of them. They are, well, quite impressive.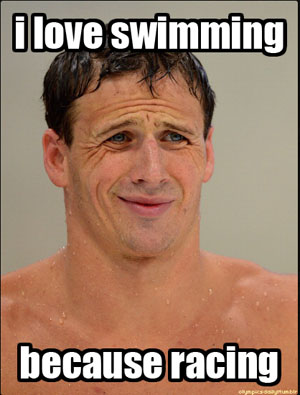 Ryan Lochte's Derp Face: Yes, Ryan Lochte is a great swimmer. Yes, Ryan Lochte is also, well, kind of stupid. Putting captions of his more ridiculous quotes over pictures of him making a funny face became the perfect illustration for his performance outside of the pool.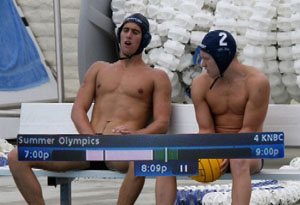 Watersports or Gay Porn: Thanks to the status bar at the bottom of most cable systems blocking out tiny Speedos, it made some aquatic events look more like they belonged in Brit Boys Do London than the Olympics. This one from a water polo match is especially graphic.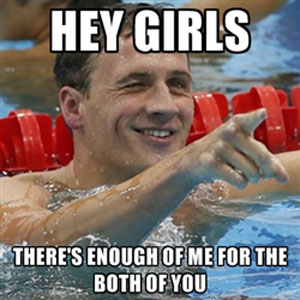 Ryan Lochte Loves You Lady: A dreamy face, a bit of swag, and that wink that says, "I've had one too many mojitos and I think I can take you home tonight." All this picture needs is a caption about what Ryan Lochte would do to an attractive lady once he meets her.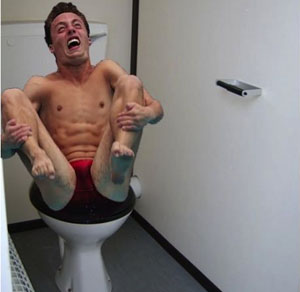 Divers Pooping: Ever noticed how divers kind of look like they're having a rather strenuous BM while flipping through the air? Well, the internet did. Thanks for that.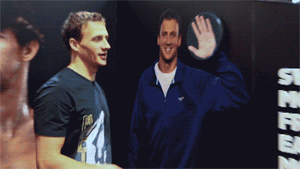 Ryan Lochte High Fives Himself: I mean, seriously. Dude.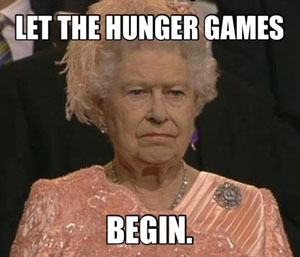 The Queen Is Not Amused: Since Elton John wasn't invited, Elizabeth II was the only British queen at the Opening Ceremonies. She did not look happy to be there, as evidenced by this clever meme.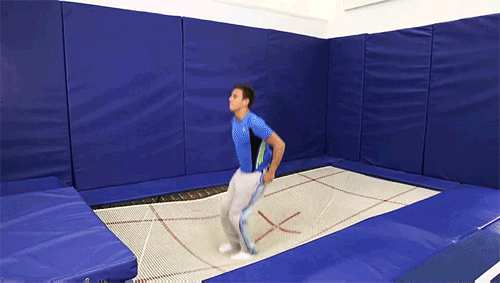 Pants Off Dance Off: I don't know if this is necessarily a meme, but I could watch Brit diver Tom Daley doing a flip and taking his pants off for hours on end. And thanks to this gif, I can!
Follow Brian Moylan on Twitter @BrianJMoylan
[Photo credit: AP Photo]
More:
Olympic Superlatives: The Best and Worst from London
Win a Gold Meme Medal with These Hysterical LOLympics