The Wiggles Disband: Three Original Members Leaving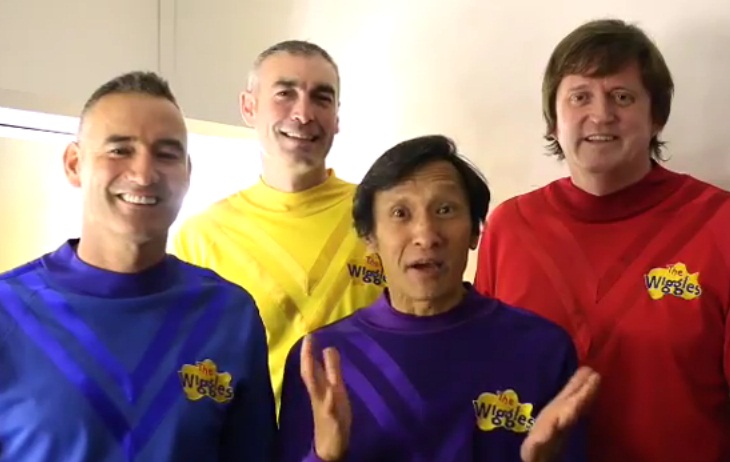 The colors are fading on an age-old troupe of children's entertainers known as The Wiggles. The Australian singing group, which formed in 1991, is saying goodbye to three of its four members. Murray Cook, Jeff Fatt and Greg Page (better known as the Red, Purple, and Yellow Wiggles, respectively), are disbanding, leaving Anthony Field (Blue) with three replacements.
The original Wiggles also included Phillip Wilcher, who left the group to explore a career in classical music — and, Page was replaced temporarily (2006 – 2012) by Sam Moran due to the former's illness. Page returned in 2012 after a substantial recovery.
With this new development, Cook, Fatt and Page will maintain creative attachment to The Wiggles — but they will be replaced onstage by Simon Pryce, Lachlan Gillespie, and Emma Watkins, the first female Wiggle star ever.
"We've been entertaining children around the world for 21 years and it's important that we plan for the future so that The Wiggles can keep wiggling in the years to come," Cook states, according to The Huffington Post.
Page adds, "With Murray and Jeff's decision to stop performing at the end of the year it's a nice sense of closure to also end my time on stage during the final tour with all the original members of the group."
After more than 20 years in show business, the original Wiggles will be sorely missed.
More:
Courteney Cox Sings The Wiggles: Video
Nicki Minaj & Nas Lock Lips in "Right by My Side" Video
Justin Bieber: "I've Had a Beer' Before"
[HuffPo]