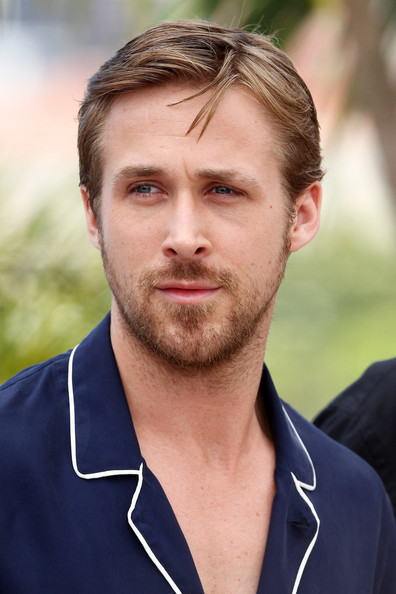 Eager to make it in Hollywood, aspiring actors often look back on iconic film roles of the past with envy. "If I could just land that role that'll define me," they all say, "then I'll be a star." Well, this often comes with a price, and this that being unable to escape the image that one's "breakout" role has adhered to him or her. It's tough when you start off your career with a hit that also happens to be a sort of niche film, to be considered for a variety of roles.
Sometimes, an actor in this situation will accept his fate, following up the first role with a series of underwhelming projects of similar style but minimal substance. Sometimes, it's enough to turn an actor off to the trade entirely. But other times, in the case of a select few with unrelenting passion and undeniable talent, an actor will throw himself into a whole bunch of quality films at once, determined to cement his versatility into the minds of the filmmaking community and of the viewing public.
And in the cases of these gallant artists, we can be sure that down the road a point will come when anything they hatch will be pure gold. So what, pray tell, can we call a robust actor on the rise to a prominent status as a proverbial Golden Goose? Well, simply, and quite appropriately, we can call them Goslings.
And from that most unnecessarily elaborate segue ever, we can begin discussing a very specific figure befitting of the above description: Ryan Gosling.
If you know Ryan Gosling, you know that seven years ago, he starred in The Notebook opposite Rachel McAdams, to deliver a cinematic romance that finally made everyone forget about those two morons on that sinking boat. Gosling's performance as the romantically-named Noah, while not even comparable to some of those to follow, has stuck with him ever since as his most defining contribution to Hollywood.
Since 2004, Gosling had tried his hand at a number of artistic and critically acclaimed projects. It was clear from the get-go that Gosling was aiming to rid himself of the Notebook image. His 2005 role in Stay was a disturbing and dark portrait of mental illness…with a confusing time-warp phenomenon. In '06, he portrayed a junior high school teacher struggling with a heroin addiction in Half Nelson—a great performance in a very evocative film. And, best of all was his 2007 acting triumph as a painfully lonely man who adopts the delusion that an anatomically-correct doll he purchased on the internet was his Brazilian girlfriend: Lars and the Real Girl, a hilarious and heartbreaking movie.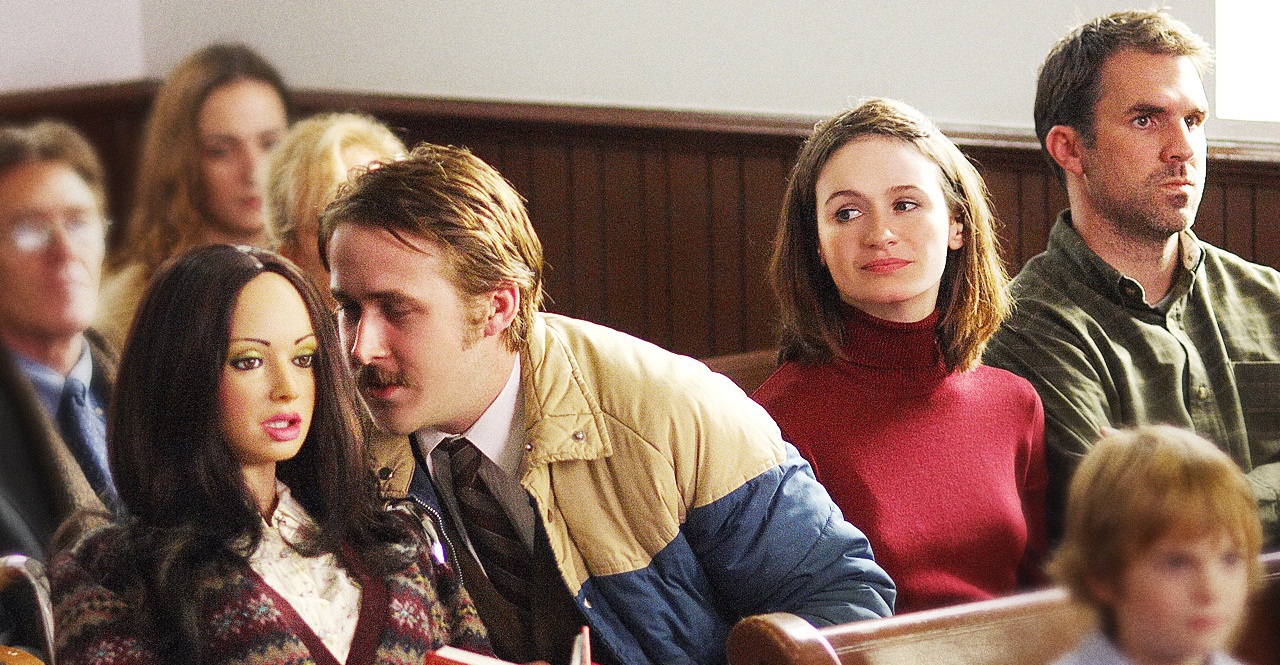 No matter what Gosling did in those early years, however, he could apparently not escape being thought of as the guy who scaled a Ferris wheel to hit on Regina George.
But 2011 aims to see that connotation slim.
After a three-year hiatus from acting altogether, Gosling got back into the spotlight with Blue Valentine, the Bizarro Notebook. Blue Valentine's Oscar Nom for lead actress Michelle Williams earned it a little more notoriety than any of Gosling's other recent works, but he still had a ways to go.
Gosling must have realized around this point that releasing a movie every year or two wasn't going to get him de-Noahfied in the minds of the American public. He'd have to really polish up his mission statement. And so, 2011, the Year of Forests and Chemistry, also became the Year of the Gosling.
The first Gosling release of the year was this summer's Crazy, Stupid, Love, a romantic comedy that teamed the actor's comedic chops with his physical appeal to create the actor's most publicly popular role in years. Debuting this Friday, September 16, is Gosling's starring role in director Nicolas Winding Refn's action-drama Drive (which centers around a stunt driver involved in a heist-gone-wrong, and is not nearly as mindless as it sounds). Finally, George Clooney's triple-effort The Ides of March will star Gosling, as a decreasingly naïve political aide to a presidential hopeful played by the big GC. Ides will reach theaters October 7.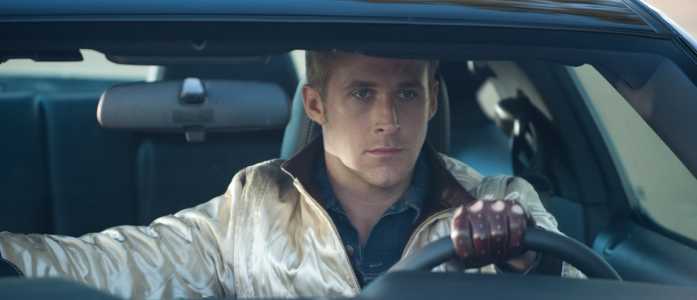 Sophisticated romantic-comedy, action-heavy art thriller, and a behind-the-curtains political drama. Gosling isn't screwing around.
We shouldn't assume that 2011 will remain unique in terms of the actor's productivity. Apparently, Drive director Nicolas Winding Refn has taken a shine to his star. The duo is already set to reteam in two developing projects. The first is entitled Only God Forgives, and will place the increasingly omnipresent star player in a Bangkok-set boxing match—the film focuses on the rivalry between a police lieutenant and a local gangster. We're not yet certain which role Gosling will play; it'd certainly be exciting to see him take a villainous role (whichever character might entail that).
Refn is also working on a remake of the 1976 sci-fi dystopia Logan's Run with Gosling as the lead: a man on the run from a totalitarian future government that demands termination of every individual once he or she turns thirty years old. It is curious that Refn is adapting this project now, what with the imminent release of the very similar Justin Timberlake-starrer In Time (previously titled NOW). However, similar projects have been helmed in the past, and the cast's strength is always a definitive factor in terms of which will be better remembered. Although Timberlake is nothing if not charming, Gosling has, in each of his films of the last recent years, proven himself thespian titanium.
Another exciting developing project with Gosling on board is Gangster Squad—Gosling will join the likes of Josh Brolin, Nick Nolte, Anthony Mackie, Robert Patrick, Michael Peña and Giovanni Ribisi as an elite troupe of Los Angeles policemen bent on taking down crime lord Mickey Cohen (Sean Penn). Gangster Squad will also reunite Gosling with his Crazy, Stupid, Love interest, Emma Stone.
Furthermore, there has also been news revolving around Gosling's team-up with the back-in-the-game Terrence Malick, whose recent The Tree of Life was a resounding hit (with everyone except for star Sean Penn).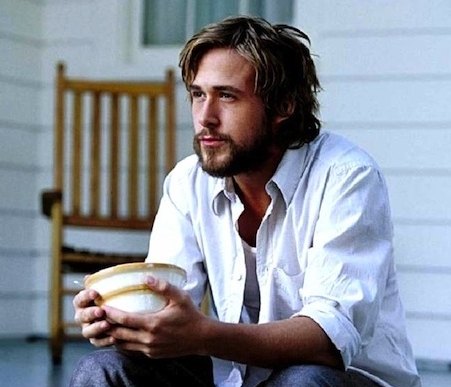 Ryan Gosling's presence off screen has become something of public fascination as well this year. The man is becoming himself a Hollywood fixture, resonating in the public eye with every step he takes. We've seen the brave knight of fortitude that is Gosling when he rode in on a steed of bravado to prevent a fistfight between a street artist and man attempting to steal the former's work in New York City. We saw a somber introspective Gosling shortly afterward, lamenting his involvement and speculating on a sympathetic viewpoint of the would-be thief—it's really enough to make you rethink your whole perspective on life. And his Disneyland romance with Eva Mendes? Damnit, Gosling. You're a freakin' fairy tale.
But even Gosling's day-to-day life is prodigious fan nonfiction. Whether you love or not (there are clearly passionate arguments on both sides), he's undeniably talkaboutable. He's a presence, and an interesting one. He's debonair. He's offbeat. Different for the sake of different? Perhaps. Does it work? Sure does. Plus, he's got a dog. And he's not just someone who happens to have a dog—he really loves this dog. He brings him along to talk show interviews. His single sock, barring against the gnawing of a hotspot, has been the stuff of many publicized conversations.
So what does the future have for Ryan Gosling? More interesting roles. More dog socks. And, apparently, the desire to direct. Gosling expressed a desire to remake the 1980 film The Idolmaker as both star and director. His busy schedule is what kept him from following through with this goal, but he has not given up the ambition.
The questions Gosling-centric questions are aplenty. How long will this Gosling surge last for? Will he become another Hollywood staple—the trifecta of handsome, interesting and talented, like the Clooneys and Pitts before him? What kind of visionary can we expect Gosling to be, once he does pick up the camera? Will this desire to direct eventually swallow his acting career? And what, beyond film, can we expect from this mysterious spirit? Political plights? Space missions? A stand-up special? Any of these are beyond welcome, Ryan.
So thank you for this explosion of your presence. Some might call it overly ambitious. Some might say he's burning his candle at both ends. But say no further. Gosling is an unstoppable force, and one we should be glad to have more of. Thank you, Ryan Gosling. For all the you.