These Band Break-Ups Shook The Music World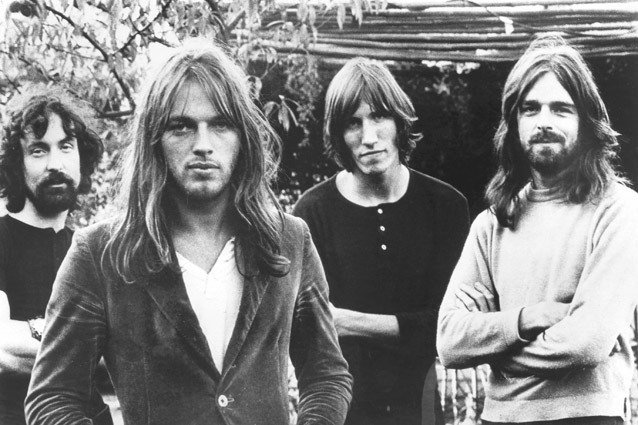 WENN
Bands that tour together go through all kinds of ups and downs. Let's face it – if you spend more time with your bandmates than your own family for good amounts of time, people are going to get on each other's nerves. It's a given. Especially since there tend to be multiple strong artistic personalities all vying for supremacy and there will be inevitable clashes. There's screaming, yelling and possible flying projectiles. Then people usually suck it up and move on. These bands couldn't get past those conflicts and found themselves breaking up, depriving fans of more albums together. Here's five examples of world-known groups who fractured.
The Beatles 
There really hasn't been a phenomenon as gigantic as the Fab Four were when they first hit the music scene in the sixties. The mere sight of John Lennon, Paul McCartney, George Harrison or Ringo Starr either in person or on TV could send fans into fits of gleeful shrieking. After unparalleled success for years, the band broke up in 1970, a decade after its creation. There were many causes, not one singular event. They stopped touring four years before the split and their manager died in 1967, but the final straw was the collapse of their shared company Apple Corps, Ltd. and an ensuing intra-band legal battle over who should look after their business affairs, ruthless Rolling Stones manager Allen Klein or McCartney's new father-in-law Lee Eastman. Solo careers also contributed to the demise. After a sustained period of brilliance, the band was no more, Sadly, there will never be any reunion, with the shooting of Lennon in 1980 and Harrison's death from cancer in '01.
Pink Floyd
 Another supergroup that formed not too long after The Beatles. After seeing Syd Barrett, their guitarist, leave from too much drug use, they brought in a new guitarist, David Gilmour, who quickly proved himself as one of the best in the business. Soon there was growing tension between Gilmour and frontman Roger Waters, who wanted to control all aspects of the band. First they fired Rick Wright, their keyboard player – he doesn't appear on the last Waters/Gilmour Floyd album, The Final Cut. They then split and there was a huge fight about the Pink Floyd band name. Gilmour reunited with Wright and drummer Nick Mason to make two more albums (though when they were touring to promote the first non-Waters album, they had to have lawyers on call on every city so they could play any songs that Gilmour had co-written with Waters). There has been a recent thawing in the ice, as Gilmour and Waters have played together at several concerts, including the legendary guitarist making an unannounced appearance during Waters' The Wall tour. It's a shame that fans were deprived for decades of the collaboration, though and Wright is now dead, so we will never see a full Pink Floyd again.
The Police
The Police burst onto the scene in 1978 with the hit song 'Roxanne.' There was a period of time after that where Sting, Andy Summers and Stewart Copeland could lay claim to being in the biggest rock band in the world.  But the group was so tired of each other after the end of the Synchronicity Tour in 1984 that they split up. They briefly reunited to do another version of 'Don't Stand So Close To Me', but they had to use a drum machine in place of Copeland, since he had broken his collarbone. It was an argument over drum machines that turned out to be the final straw that led to the group's undoing. Sting wanted to use an incredibly complicated one and Copeland used another. Copeland actually credited his drum machine as the inspiration to become a composer. The band reunited for a concert tour but they haven't done any new studio albums. Sting actually just released another solo album, further dashing any more reunion hopes.
Oasis
This band serves as a warning for those groups that include family members. The fallout is Liam and Noel Gallagher, two brothers, who now despise one another to the point that one of them would turn down tens of millions of dollars to reunite. There was a lot of success early on with the the release of their first album, Definitely Maybe in 1993. They had an even bigger hit in their next album, (What's The Story) Morning Glory? Sadly, there were continual conflicts amongst themselves and various bandmembers kept quitting. Finally, after the birth of his son and a scary incident involving a fan running onstage and assaulting him, Noel got so fed up with Liam (a fight where Liam broke his guitar didn't help) that he quit the band in 2009, replete with a dramatic announcement on the band's website. So that's where we are, and it looks like nothing's going to break the (Wonder)wall between them.
Guns N' Roses
While the group has never actually 'broken up' in the sense that the other four have, it's a far cry from the lineup that was featured in Appetite For Destruction. The only constant has been lead singer Axl Rose. The first to go was Izzy Stradlin, who had problems with how Rose ran the band and his less-than-stellar treatment of fans. He also found it hard to be sober among a group of hard-partying rockers. After that began a steady trickle of band members leaving, including guitar legend Slash, until it was Rose with a whole new band. There was so much bad blood that Axl Rose refused to attend the '12 Rock and Roll Hall of Fame inductions if it meant being in the same room as the other orignal members. It's a shame, since this current incarnation is a pale shadow of the powerhouse that took the world by storm in the late '80s.
More:
The 'Avengers:Age of Ultron' Trailer Is Such A Tease
We'll See More of Nucky's Decline: 'Boardwalk Empire' Renewed For Season Five
These Big Studiou Movies Could Be Indies
---
From Our Partners:


40 Most Revealing See-Through Red Carpet Looks (Vh1)


15 Stars Share Secrets of their Sex Lives (Celebuzz)