These Olympic Celebrations Might Have Gotten a Little Out of Hand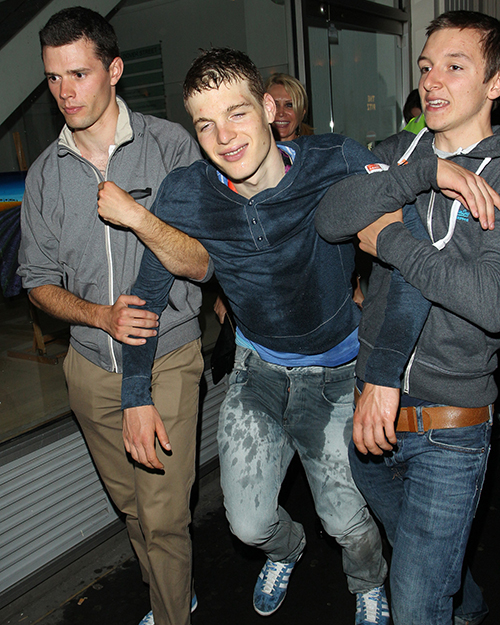 Every night on (the wildly tape-delayed) NBC, we've watched Olympic athletes slap the water or take their victory lap around the track wrapped in an American flag after they've broken a world record. These are the very public celebrations. 
But what about what happens
after
they leave the arena? Oh, the party doesn't stop! It seems like Chinawhite nightclub in London has been ground zero for overzealous Olympic enthusiasm in London (or at least ground zero for paparazzi snapping pics of our new heroes on the way home from a long night of partying). And there was plenty of it. Like, Mardi Gras levels of revelry. It got so bad that Belgian Gijs van Hoecke (seen here) was sent home for making a public display of himself. Here are some of the craziest pictures of Olympians leaving the clubs. I'm not saying they're drunk, but it sure looks like they sang a few verses of "Shots Shots Shots Shots Shots Shots Shots." Ah, who cares? If anyone has earned it, it's them. 
More:
The Skimpiest Outfits of the Olympics
How to Create an Olympic Superstar