Tilda Swinton's Surreal 'W' Photo Shoot is Straight Out of the 'Not Tilda Swinton' Twitter Account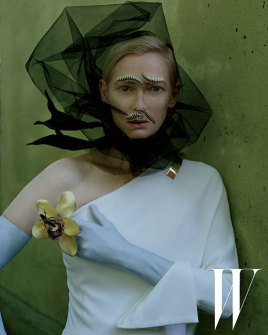 For her photo shoot for W magazine's May issue, majestic being Tilda Swinton ventured outside her glass box to return to the natural environment in which she was spawned. Clad in such organic materials as centipedes, grasshoppers, and flowers, Swinton looks less at one with nature than she does in utter control of it. 
Which made us think of one of our all-time favorite parody Twitter accounts, @NotTildaSwinton. Created by Eli Yudin and Carey O'Donnell (follow them on Twitter at @eliyudin and @ecareyo), the account presents Swinton as an otherworldly being, "A collection of universal energy. Mother of a bat, Theremiah Swinton," if you will. It's awesome.
We enlisted Yudin and O'Donnell, who stopped tweeting 140 character masterpieces from the account on November 1 after Swinton made a dramatic exit from Earth, to write brand new captions in the voice of @NotTildaSwinton to correspond with W's sublime images. Enjoy.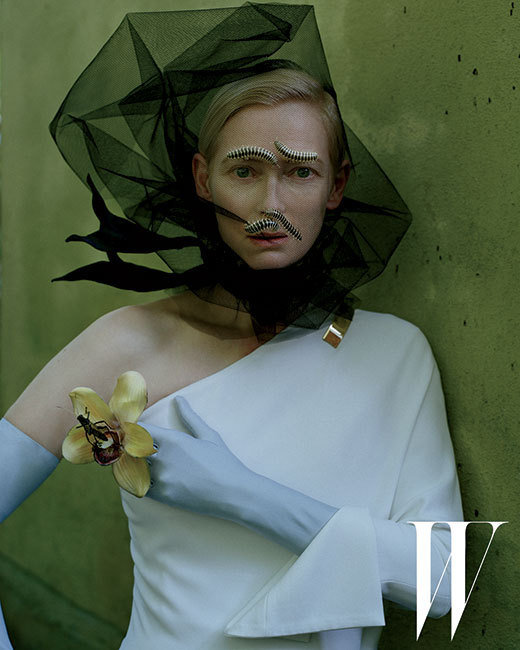 "A rare chance for you to see Gerrero, the caterpillar that lives in my skull! He has emerged, frenzied, for a glimpse of the world of fashion."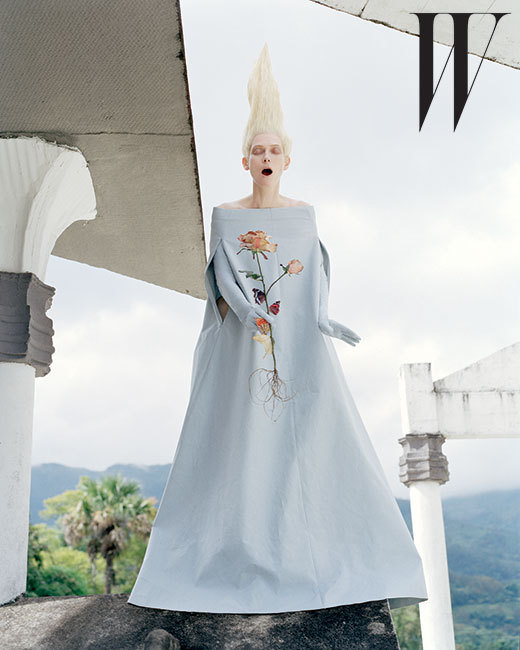 "This is my impression of the playful trumpet. Though to say impression would be inaccurate, for the trumpet was based on the structure of my throat."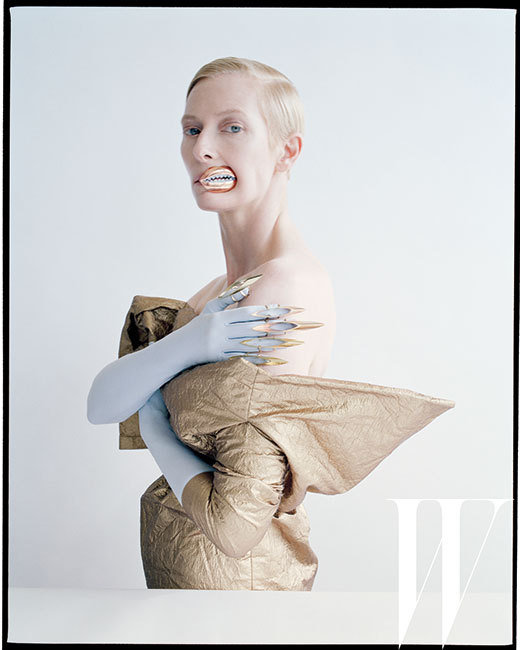 "Do not mistake this for a snarl-my opened mouth wanders where it wishes. Although this could very well change when my second mouth comes in."
Find more photos of Swinton in the May issue of W. 
Follow Abbey On Twitter @AbbeyStone
More:
Tilda Swinton Falls Asleep in a Glass Box at MoMA 
Tilda Swinton Stars in David Bowie's Music Video 
All the Ladies Are Naked in 'Allure'   
---
From Our Partners:


Eva Longoria Bikinis on Spring Break (Celebuzz)


33 Child Stars: Where Are They Now? (Celebuzz)