TIME 100 Hits Newsstands: Who'd They Miss?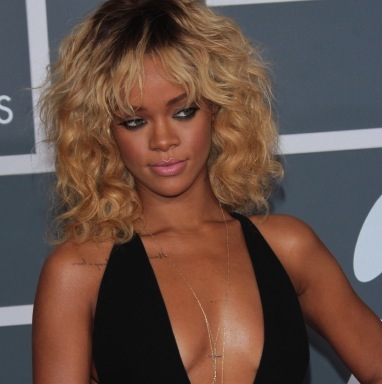 The Time 100 began in 1999, after a group of cultural elite (including CBS news anchor Dan Rather, former New York governor Mario Cuomo, and the politically infamous Condoleezza Rice) assembled to debate the most influential people on the planet. The famed magazine has been publishing their definitive list ever since, and this year's entry is just as accurate and unexpected as one would suspect.
Among the entertainment-inclined entries are Viola Davis, Louis CK, Adele, Kristen Wiig, Jessica Chastain, Harvey Weinstein, Rihanna, Stephen Colbert and Tilda Swinton — making the Time 100 the most ragtag list of performers and Hollywood types since Cannonball Run. To make the affair even classier, there are write-ups from equally-famous faces; some are painfully true (Johnny Depp on Harvey Weinstein: "He can be your most frightening nightmare and your closest friend."), some are unexpectedly elegant (Joan Rivers on Louis C.K. "He's Steven Spielberg without the beard and with humor."), and some are just straight from the gut (Pink on Adele: "I am so relieved that Adele possesses the kind of beauty that she does, that she's crass and funny and that she sings live — and incredibly."). All justified, all curious.
Influence is a hard thing to define, let alone judge, but 2012's Top 100 gets it mostly right. You may not like Rihanna's tunes, but you can't deny her reach — with every move and choice she makes under public scrutiny, her lifestyle is practically a metaphor for her generation. But with only a hundred slots, Time's scientific voting process is bound to miss a few biggies. No worries — Hollywood.com is here to help. Here are five that are hard to overlook: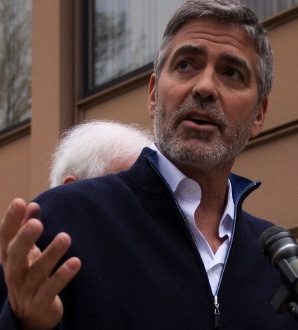 George Clooney
Tilda Swinton deservedly receives Time's praise for being a versatile actor, but how about her Michael Clayton costar? While he's easily one of the biggest names in Hollywood (making him a bit of an obvious choice), Clooney's influence extends past his day job of writing, acting and directing. He's a political and human activist — and isn't afraid to take a stand, public image at stake. Need proof? Just last March, Clooney was arrested for joining a Washington D.C. protest. Any publicity is good publicity, and Clooney attracts a ton of publicity.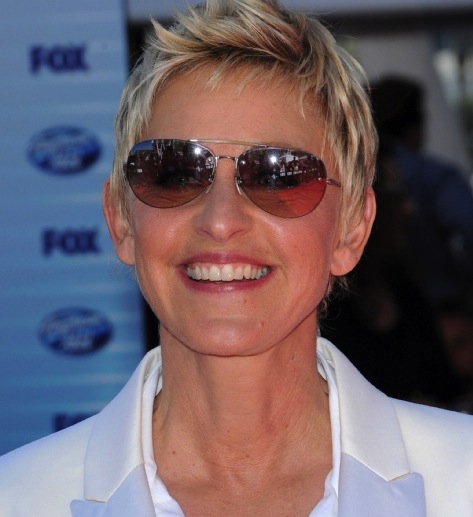 Ellen Degeneres
Degeneres is one of the few talk show hosts who uses her widely-viewed platform to simultaneously entertain and defend positive causes. One day, she'll encourage young girls to pursue their ambitious dreams (all while being nauseatingly cute). The next, she'll be defending a socially conscious documentary film, taking a direct stand between her and Hollywood's influential organizations. As a lesbian woman who's broken into the mainstream, Degeneres' humble, kind style of comedy keeps her low key, but she's packing a huge punch on a daily basis. If Harvey Weinstein gets a pat on the back for his muscle, Degeneres deserves the same for doing the same thing with a smile.

Judd Apatow
Apatow wrote kind words for his Bridesmaids collaborator Kristen Wiig, who he admired from her very first appearance on Saturday Night Live. But the mega producer shouldn't be forgotten — especially in the wake of his current project: HBO's Girls. In the early and mid-2000s, Apatow helped definite a new brand of emotion-driven comedy, his unique TV show Freaks and Geeks and movies like 40-Year-Old Virgin and Knocked Up. He continues to question Hollywood standards with Girls, cultivating a unique voice in writer/actress Lena Dunham. In an industry that's constantly pigeonholed woman as supporting players, here's a guy going out of his way to enable them and reverse standards. The fact that it's hilarious is the cherry on top.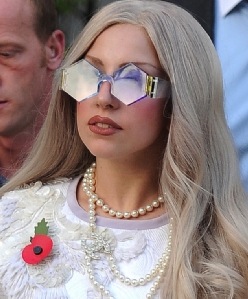 Lady Gaga
What does Rihanna do that Lady Gaga doesn't do ten times better? They're both uber-successful pop icons, knee deep in the social universe while pushing the envelope of broad style and music. But in the last year, Gaga takes a step forward, with her self-penned hits and outright gay activism, while Rihanna continues to provoke backlash for her on-going Chris Brown saga. If the Time 100 was down to the brass tacks of Twitter followers, Gaga would still trump Rihanna — but in every aspect of her career, no matter how bizarre it may seem, Gaga is evolving the world around her.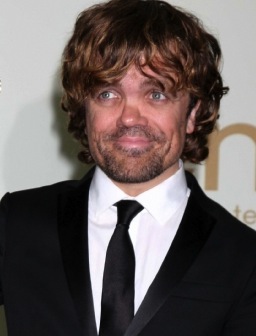 Peter Dinklage
One of the biggest hits of the last year is Game of Thrones (HBO — they're going to be a big deal some day!), and while George R.R. Martin's fantastical source material is the hook of the series, it's backbone is actor Dinklage. There's a reason GoT wasn't flying off the shelves and the talk of every water cooler before the TV adaptation. Fantasy is niche. Dinklage makes it digestible, bringing thespian gravitas in his smaller, but unexpectedly powerful package. Dinklage took home the Emmy in 2011 for his role as Tyrion Lannister — and for some reason, that was unexpected. Dwarfism is clearly underrepresented in Hollywood. Dinklage, with every role, continues to take a big step towards changing that.
Read the full TIME 100 on Time.com
Find Matt Patches directly on Twitter @misterpatches and remember to follow @Hollywood_com!
More:
Ryan Gosling, George Clooney, and Charlie Sheen Voted 'Most Influential Men'
25 of The Most Influential Black Entertainers in History