Tina Fey Takes Down Todd Akin, the GOP, and Their 'Definition' of Rape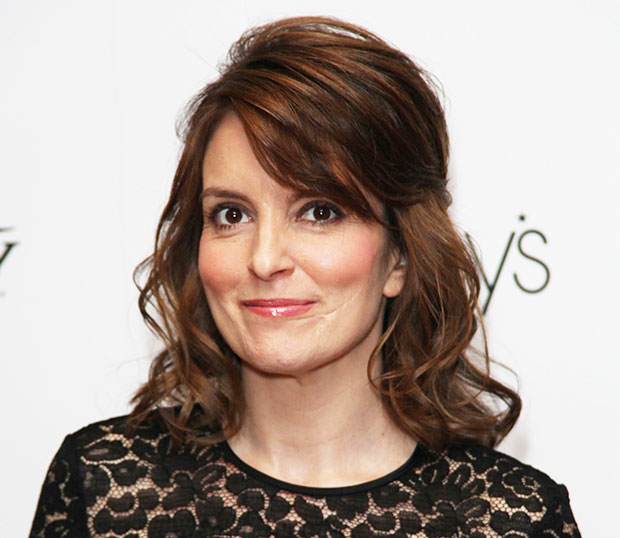 Hollywood's funniest stars are mad as hell and they're not going to take it anymore. While some are finding more, uh, extreme ways to stick it to the GOP and their supporters, (see: Stephen Colbert's delicious offer to Donald Trump in response to his President Obama non-bombshell "bombshell") others are doing it the more old fashioned way and making strongly-worded statements. 
On Wednesday night, the same night Colbert made his grand gesture to Trump,
Tina Fey
spoke her mind regarding the recent wave of anti-women's rights statements made by politicians such as GOP senate nominee
Richard Mourdock
(who said earlier this week that rape was "God's will") and
Rep. Todd Akin
(whose "legitimate rape" comments have caused a firestorm of controversy.) 
While speaking at the Center for Reproductive Rights Inaugural Gala in New York City, the Emmy-winning 30 Rock star aired her grievances about this particular set of politicians and the wish that Americans "could have an honest and respectful dialogue about these complicated issues, but it seems like we can't right now." 
Fey, who said that the recent slew of statements regarding women make her feel like "a secretary on
Mad Men
," continued, "If I have to listen to one more grey-faced man with a $2 haircut explain to me what rape is, I'm going to lose my mind!"
The one politician who seems to be making Fey lose her mind is none other than Akin. As the mother of two put it, "Todd Akin claims that women can't really get pregnant from a legitimate rape because the body secretes hormones — you know, I can't even finish this sentence without getting dumber… Mr. Akin, I think you're confusing the phrase legitimate rape with the phrase competitive gymnastics." Lemon out! 
Watch the moment, courtesy of the Center for Reproductive Rights, here:
Makes you miss the Fey days on Weekend Update, no? 
[Photo credit: WENN.com] 
More: 
Tina Fey, Amy Poehler to Host 70th Golden Globe Awards
From Our Partners:

Worst Teen Mistakes Made in Movies—'Clueless' and More!
(Moviefone)

(Moviefone)