Tom Brokaw Hospitalized After MSNBC Appearance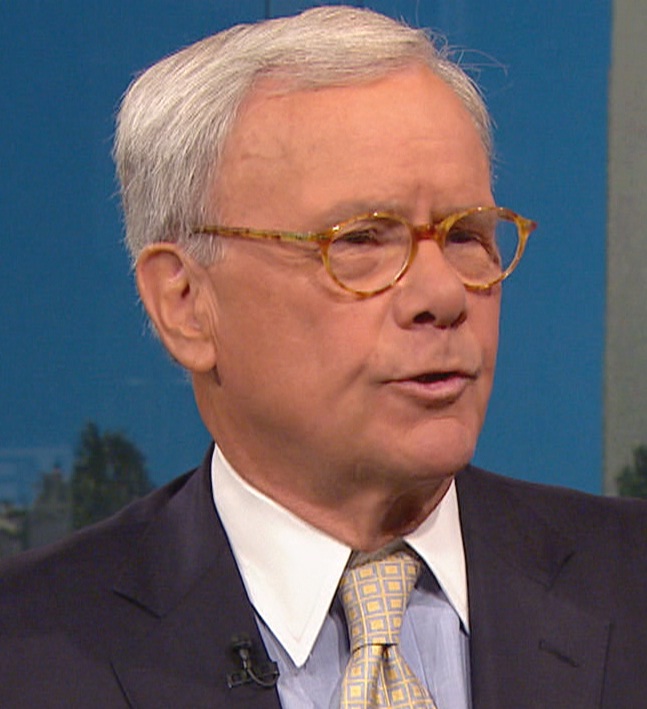 On Thursday morning, former Nightly News anchor Tom Brokaw was rushed to the hospital following an appearance on the MSNBC program Morning Joe. The 74-year-old newsman, who is presently in Charlotte, N.C. covering the Democratic National Convention, expressed feelings of light-headedness following his segment on the show. The story was first reported by Media Bistro.
Brokaw has been covering both the Republican National Convention and the Democratic National Convention, making appearances on programs like Morning Joe and the Fox News series Hannity. He is presently being evaluated at a Charlotte-based hospital. A statement from MSNBC via Media Bistro accredits this measure to "an abundance of caution" on the part of Brokaw, in light of his extensive recent workload.
Following the incident, an apparently well-spirited Brokaw tweeted the below message, poking fun at his condition:
All is well Early AM I mistakenly took a half dose of Ambien and made less sense than usual. Made a better comeback than Giants…
— Tom Brokaw (@tombrokaw) September 6, 2012
[Photo Credit: NBC]
More:
Kellie Pickler Shaves Her Head to Support a Friend with Breast Cancer — VIDEO
Judy Blume Undergoes a Mastectomy for Breast Cancer
Puddle of Mudd's Frontman Causes Emergency Landing After In-Flight Fight
From Our Partners:
(Celebuzz)