Tom Cruise and Katie Holmes Are Getting a Divorce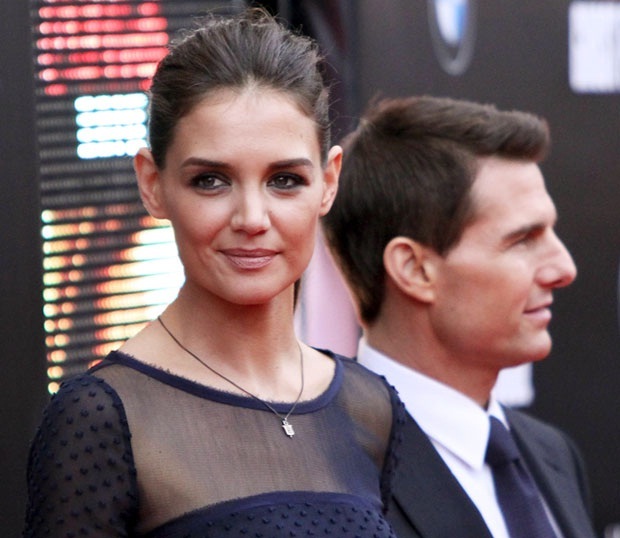 Tabloids, start your engines: Tom Cruise and his wife of five years, Katie Holmes, are getting a divorce, Hollywood.com has confirmed.
"This is a personal and private matter for Katie and her family," Holmes's attorney Jonathan Wolfe tells People in a statement. "Katie's primary concern remains, as it always has been, her daughter's best interest."
Cruise's rep adds to People that it was Katie who filed the papers, not Tom leading some to speculate that he was blindsided by the split: "Kate has filed for divorce and Tom is deeply saddened and is concentrating on his three children. Please allow them their privacy."
While Cruise, 49, and Holmes, 33, tied the knot back in back in November 2006 (this is Holmes' first marriage), this isn't the first time Cruise faced a divorce. He was previously married to actress Nicole Kidman for 11 years before they split in 2001. Prior to that, he called Mimi Rogers his wife for three years, divorcing in 1990.
Together, Cruise and Holmes have 6-year-old daughter, Suri. Cruise also has two children — Isabella, 19, and Connor, 17 — from his marriage to Kidman.
Hollywood.com has yet to hear back from reps for the soon-to-be-ex couple.
More:
Tom and Katie: The Craziest Divorce Rumors
Tom and Katie's Divorce Hits Twitter: People Are Mean
Tom Cruise and Katie Holmes Divorce: A Look Back at Their Craziest Moments