Tom Ford Is a First-Time Dad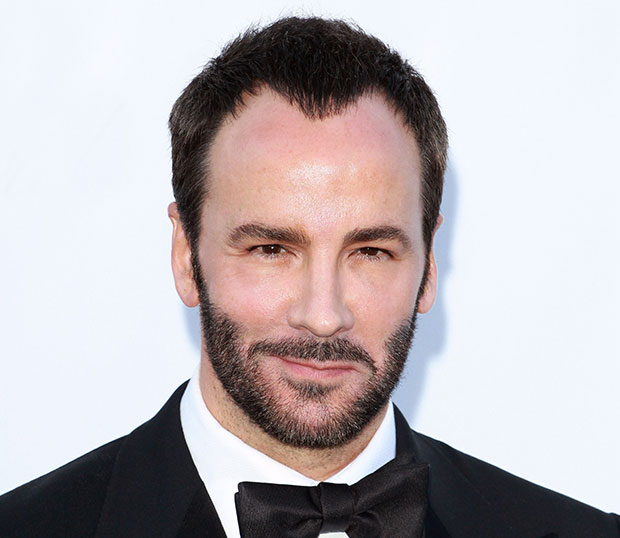 Now this is going to be one spectacularly fashionable tot. It was announced today that world-renowned fashion designer and fashionable director Tom Ford (A Single Man), pictured, and his longtime partner Richard Buckley welcomed a son, Alexander John Buckley Ford, on September 23. It is the first child for the couple, who have been together for more than 25 years. 
The news made its way through the Internet after fashion journalist 
Jim Shi
put up
a photo
 of the birth announcement from his Twitter page and when
New York Times
fashion critic
Cathy Horyn 
sent out a
tweet
to the happy family from her page that read, "Congratulations to Tom Ford and Richard Buckley on birth of their son, Alexander John Buckley Ford!" Varying reports indicate that the son of Ford, 51, and Buckley, 64, who was born in Los Angeles, is assumed to have been born via a surrogate. 
But even with baby Buckley Ford's inherited fashion sense (Richard was the former editor-in-chief of 
Vogue Hommes International
) don't expect to see him splashed on the cover of magazines like other Hollywood offspring. During an interview with
Time Out Hong Kong
in 2011, Ford revealed that he wanted to have children, but pointed out, "If I have children, no one will know about it until the child is born. And no one will ever see the child because I certainly wouldn't use it as a press tool. If I have a child, you won't notice that I had a child. Maybe you'll see it when it's 18, but I will keep it out of the spotlight." 
Access to some of the finest fashion in the world and level-headed celebrity parents? Congratulations are in order for young Mr. Alexander John Buckley Ford, too. 
[Photo credit: WENN.com] 
More: