Tom Hardy and the Puppy: A Story of Friendship — PICS
Once upon a time, there was a handsome young man named Tom Hardy, whom no one quite understood. He'd travel through dreams, grapple with bat people, and journey back in time to create forbidden magic potions. But try as he might, Tom could never find his place.
He'd spend his time hiding in the shadows of gallant men, playing second fiddle among mighty warriors, soldiers, and knights. But Tom knew he was destined for more — he knew he could reign supreme if only he had the chance. If only he had someone to believe in him.
RELATED: Tom Hardy: Always the Talking Point, Never the Star
And that's when he met the dog.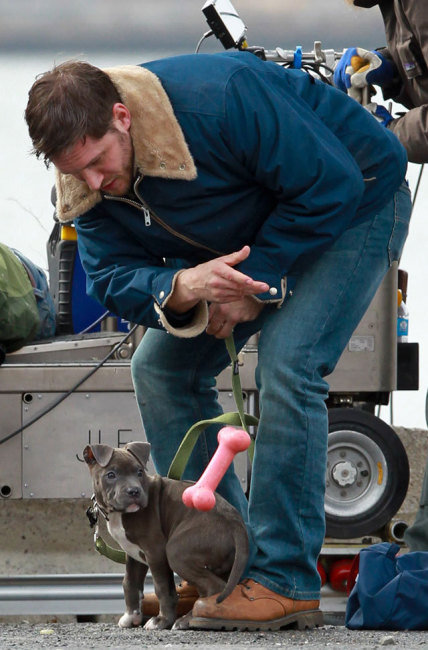 Tom was strolling the dock, knee deep in the fringe benefits of his family's rubber bone fortune, perusing the folds of his psyche, when he found himself face to face with a fellow stray.
The victim of his society's upturned nose, the pit bull pup had been saddled with the dark labels of his shunned race. Savages, killers, beasts, his breed has been called — but who was this? This fellow lone soul, long in jaw, large in frame, and heavy in the eyes? Could it be… a friend?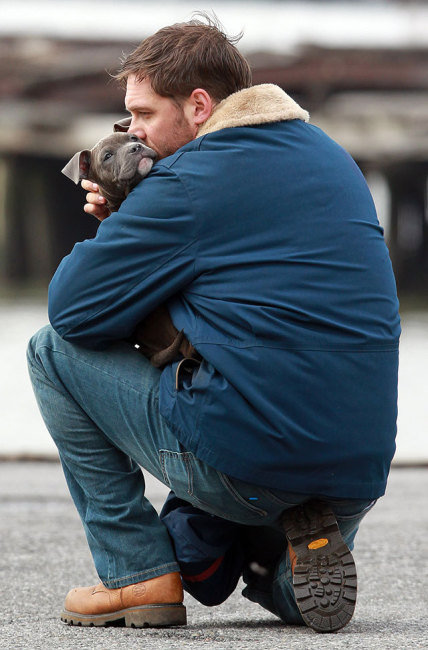 The two hit it off instantly. The connection was felt. When Tom picked up the mangy mutt, each half of the pair knew: This is where I'm supposed to be.
RELATED: WTF Movie of the Day: Michael Vick Is Training His Adorable New Dog
Tom was nervous. He'd been a lone wolf his whole life. Was he ready to join a pack? What if he wasn't good enough for his new companion. After all, look at him — he's got a sweater! Tom couldn't compete with the striped glory.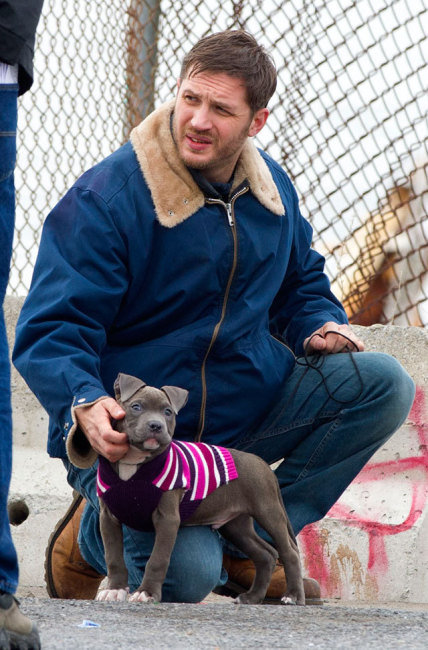 And then, out from the hill brush, came the Old Sea Captain. A maritime coot with tresses as thick as his mother's gravy. That's the sort of man who deserves a dog like this, Tom thought. A real hero. So, he decided to send his pup pal off with the curmudgeonly sailor, and return to live in the solitude he had always known.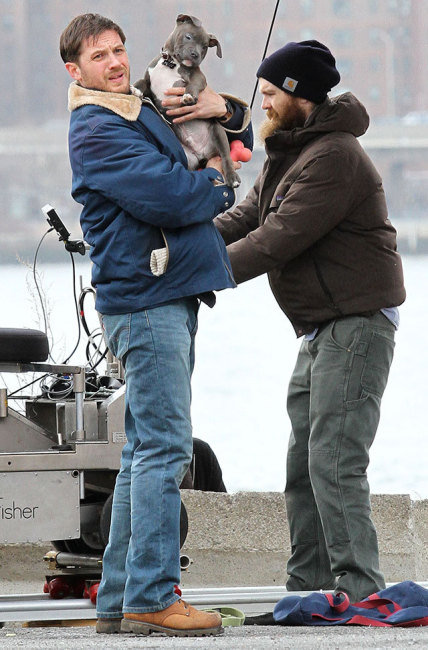 And that might have been the last young Tom saw of the short-haired scalawag. But when the stalwart champion bade one final farewell to his one true love…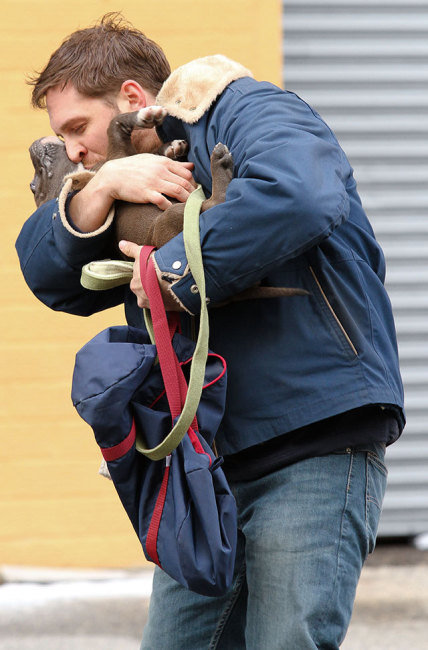 … he realized he simply couldn't let go.
And the two of them lived happily ever after.
RELATED: The 2013 Puppy Bowl Was Pawesome
Let's see that last one again: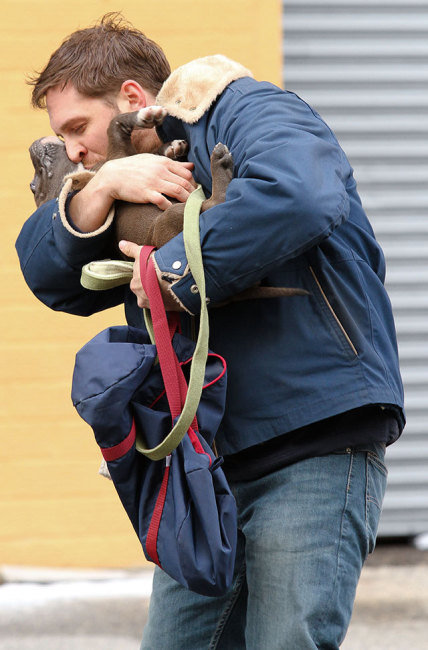 Aw. Look at 'em.
Disclaimer: The above is a work of fiction. We in no way mean to suggest anything more than a professional working relationship between actor Tom Hardy, the pictured pit bull mix, and the Sea Captain.
Follow Michael Arbeiter on Twitter @MichaelArbeiter
[Photo Credit: John Peters/ACE/INF Photo (2), Ron Asadorian / Splash News, Splash News (2), Pacific Coast News]
---
You Might Also Like:


Topanga's Revealing Lingerie Shoot: Hello '90s!


Stars Who Have Lost Roles For Being Too Hot (Celebuzz)