Tom Hiddleston Does Spot-On Impressions of Samuel L. Jackson, Owen Wilson, and More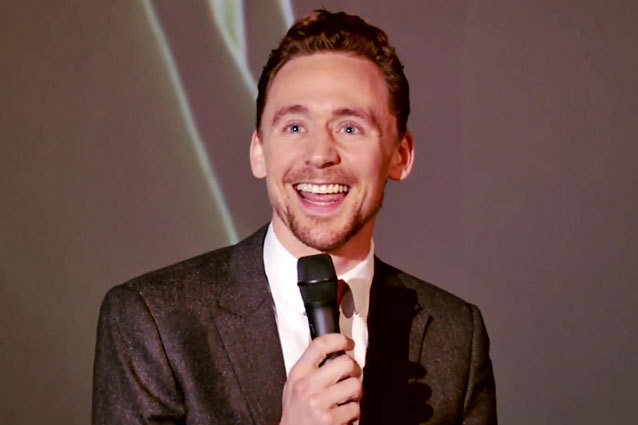 popcorntaxi/YouTube
It didn't take long for the world to figure out how amazing Tom Hiddleston is, and now that he's got our attention, he's milking it for all its worth. But who cares? We'll let Hiddleston do whatever he pleases as long as he continues to make us laugh.
In a follow-up to his spot-on impression of Owen Wilson as Loki (Hiddleston's villanous counterpart), he recently revealed that he can also do an A-plus impression of his co-star Samuel L. Jackson as Loki. We're not sure why the majority of his impressions are filtered through Loki's mind, but we're not complaining.
Here our five favorite impressions from the talented Brit (including the impressive Wilson and Jackson impressions):
1. Alan Rickman as Loki: Hiddleston channels Rickman's signature drawl and sounds remarkably like the star's character in Galaxy Quest.

2. Chris Evans: Spending a good amount of screentime with Captain America gave Hiddleston the time to pick up on a few of Evans' mannerisms.
3. Owen Wilson as Loki: Throw a blond wig on Hiddleston and we'd have the fourth Wilson brother.

4. Samuel L. Jackson as Loki: In his most recent spoof, Hiddleston did everything but don Jackson's signature leather jacket and eye-patch to become his Avenger co-star.
5. And the best for last, a Velociraptor: Anyone else think that Hiddleston should be rewarded with a role in Jurassic World for his portrayal of this dinosaur? Jump to 2:15 for the impression.
Hiddleston returns as Loki in Thor: The Dark World, which hits theaters on Nov. 8.