Meet Tom Mison: Your Newest Crush with An Accent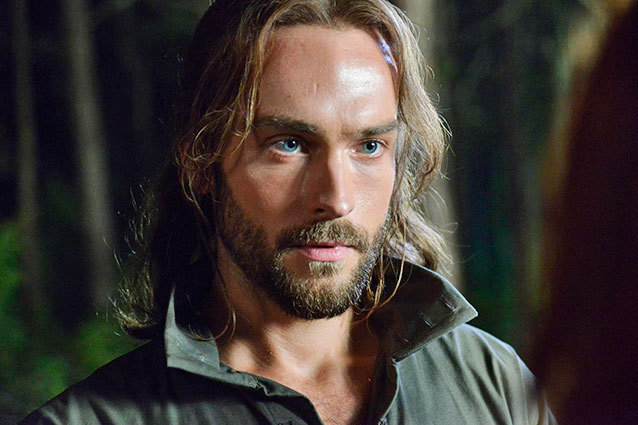 FOX
America, meet Tom Mison.
Those who are in on the ground floor of the Sleepy Hollow phenomenon are already familiar Mr. Mison as Ichabod Crane, the show's man out of time. With only a few episodes in the bag, the series has all the makings of a cult hit. And its male lead is primed for the superstardom that goes right along with that. We've got Mison down on our scorecard for the next big thing in British imports. (Perhaps Benedict could extend an invite to one of his cheekbone-polishing parties?) Here's why we're totally in to the new guy.
He's got character.
Tom's Crane isn't the quivering coward we were introduced to by Washington Irving and Walt Disney. This version is gallant, intelligent, and endlessly sassy. Ichabod's constant irritation with modern inventions alone is worth the price of admission. 
He's Jane Austen-approved.
Mison also starred as the courteous and innocent Mr. Bingley in the 2008 Pride and Prejudice-inspired miniseries Lost in Austen. There's nothing about playing an Austen hero that could do anything to make a leading man less attractive.
On first read, he also thought the Sleepy Hollow premise was totally insane.
But thank goodness we all got over that.
He hearts Ewan McGregor, his Salmon Fishing in the Yemen co-star.
As one should.
 He has fantastic chemistry with his castmates.
We love the absolutely bananas Sleepy Hollow because of its pedal-to-the-floor committment to its own craziness. But we also love the interplay between Mison and his co-stars Nicole Beharie and Orlando Jones. The Abbie/Crane partnership is essential to the series and it lends some essential emotional grounding. Plus, they're awfully pretty together.