Tracking the "It" Color at the Golden Globes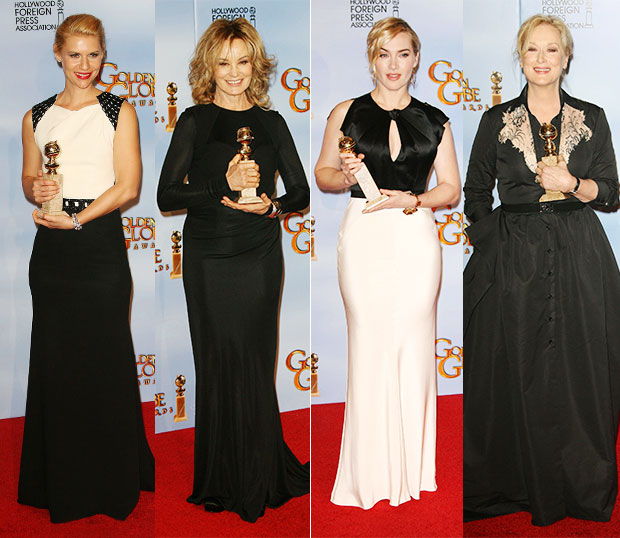 From calls of "Who are you wearing?" to the myriad of Best and Worst Dressed lists that populate publications the next day, awards shows are abuzz with fashion chatter. Yeah, yeah, people win awards too, but we all know that the dresses are the real stars of the show. With the right gown, any actress can be a winner — even if all she does is smile and clap politely while someone else takes home the trophy for Best Actress in a Motion Picture, Comedy or Musical.
Choosing the perfect gown is a science. Celebrities must consider such important factor as body shape, skin tone, risk factor, and trends. And by trends we don't just mean style trends — you know, like, pink is the new black, and floral is so hot right now — but cultural trends. Which color is having a really great year? Which hue will bring the wearer the best luck? In anticipation of the 70th Golden Globes Awards on January 13, we're taking a look back at what could have (but we're in no way claiming actually did) inspired the color trends that dominated past ceremonies.