True '50 Shades' Horror Story: Why a Movie's a Terrible Idea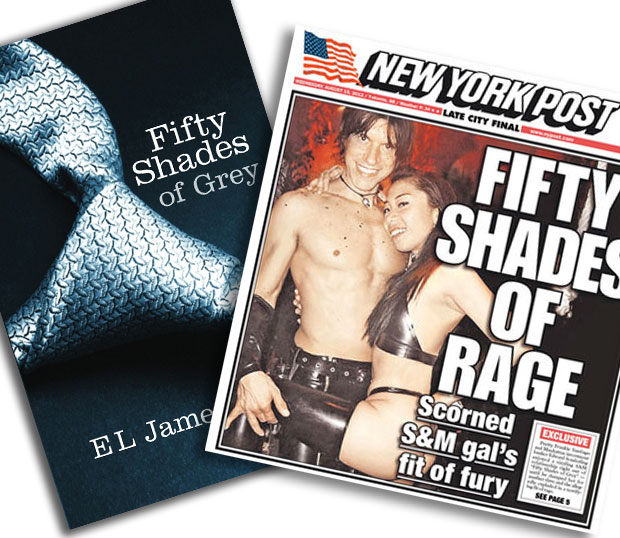 Suddenly and inexplicably, Fifty Shades of Grey drove housewives, grandmas, and 20 million other American women into a book-buying tizzy this summer. And, while there's been plenty of chatter about who will play kinky billionaire Christian Grey in a big-screen adaptation, are you all really sure this is a good idea?
The book's graphic bondage and S&M made for an interesting page-turner (c'mon, even if you hated it, you had to admit you wanted to see where it was going). But let's just remember: some things look a helluva lot better in your imagination. 
And out of the New York Post today comes physical proof of that. 
Real-life NYC couple Frankie Santiago (aka our Anastasia Steele) was the live-in sex slave of Edward Sonderling (aka Christian Grey) for three years. But it all went horribly wrong when Santiago, 27, found out Sonderling, 53, had been training her submissive replacement. 
A jealous Santiago exploded in a fit of rage, allegedly shattering his car windshield and threatening him through dozens of insane text messages. At one point, sources tell the Post that Santiago pulled a knife and threatened to kill herself. 
What's the takeaway here?
"Mommy porn" fans, please take a good long look at this picture on the cover of the NY Post and enlarge it times 50 in your head. Even though (spoiler alert!) Ana and Christian get their happy ending in the book, the kinky, leather-clad truth can be an ugly place to go. 
Butt plugs, Ben Wa balls, and Red Rooms of Pain may be marginally interesting to read about. But, I'm pretty confident they will scare the bejeezus out of you on a 50-foot screen. 
More:
50 Shades of Grey: First Photo of Christian Grey Revealed
Michael Fassbender vs Ryan Gosling: '50 Shades of Grey' Fan Favorite