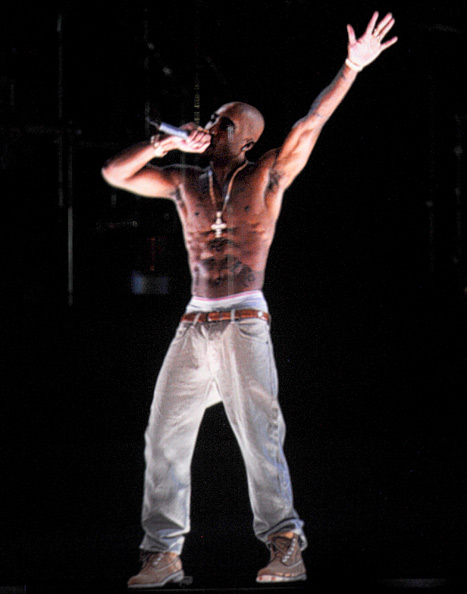 Ever since the late rapper Tupac Shakur made an appearance at this year's annual music festival, Coachella — albeit via a hologram — his friend, Suge Knight needs convincing that the singer isn't alive.
During a recent interview with a Los Angeles radio show, the Death Row Records CEO revealed that no one ever saw the corpse after Tupac was shot dead more than 15 years ago. Despite him being behind the wheel of the car Tupac was shot in, Knight says, "nobody seen Tupac dead." Equally suspicious he thinks is the fact that "the person who supposedly cremated Tupac … this guy got about three million dollars personally from me, cash, and the next thing I know I never heard or seen the guy again. He retired and left." (Um, isn't that what you would expect the guy to do?)
But Knight still has questions. "Maybe the question is … Pac's not really dead … Pac's somewhere else," he said. Yes. Maybe he retired and left with the guy who "supposedly" cremated him.