Unhappy Hour: 9 Ways The Olympics Gave Us Reason to Drink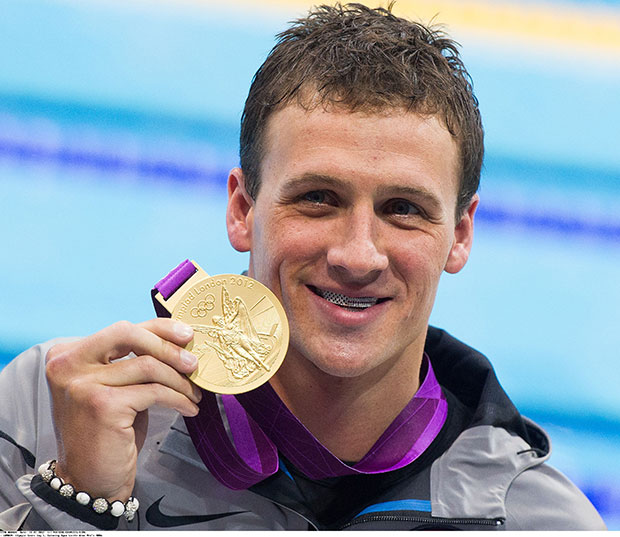 We did it! We made it halfway through the London Olympics — and hopefully only sustained a few spoiled events along the way. It's been a hell of a week and, frankly, we deserve a drink. 
Here are nine fantastic reasons to throw back a few this weekend.
Budweiser, It's America's Beer After All
Kim Kardashian Isn't On the Cover of Kanye's New Album (Whew) But She Did Feel The Need to Dress Up as Sophia Loren
Despite the fact that Olympians like Gabby Douglas are reinforcing the achievability of the American Dream on a daily basis these days, Kim K takes us back down to reality. You can't always be whoever you want to be, Kim.
Stella, the Modern Family Dog, Has Been Replaced
They may take her job, but they can never take the French Bulldog shaped mark she left on all our hearts.
Technological Advancements Have Permanently Ruined the Plots of Phone Booth, One Hour Photo and You've Got Mail
Yes, I'm giving my iPhone the stink-eye right about now.
Southern Comfort and Coca-Cola
Beyonce's Every Move Makes Us Feel Like the Laziest People Alive
Let me get this straight: she's a brand new mother, a music industry sensation, she's ridiculously fit, and now, she's starring in and directing her own documentary? That's it. I give up. 
We Want to Be Friends with Rashida Jones So Badly It Hurts
The star and writer of the new film Celeste and Jesse Forever is pretty much the coolest. We know from experience.
Michael Phelps Scared Us For a Minute There
Michael Phelps Is The Most Decorated Olympian In History and We're Still Stuck on Ryan Lochte's Abs, Grill, and Ditzy Twitter Presence
But come on. Can you blame us? Look at that face!
Jordyn Weiber's Tears Broke Our Hearts… For 20 Straight Minutes
The expected All-Around champion faltered, and while she wept (for the lengthy amount of time NBC kept her sadface on camera), it felt like we had faltered right along with her. In the end, Gabby Douglas' unexpected win brought us out of our doldrums.
We've Been Dodging Olympics Spoilers Unsuccessfully All Week
It's bad enough that we have to worry about such a ridiculous thing as Olympics "spoilers" but at one point NBC even aired a commercial about Missy Franklin's post gold medal interview minutes before the first (taped) airing of the actual race. Resistance is apparently futile.
Follow Kelsea on Twitter @KelseaStahler.
[Photo credit: AP Photo]
More Unhappy Hour: