J.K. Rowling Pretended to Be a Dude and 7 Reasons Pop Culture Gave Us to Drink This Week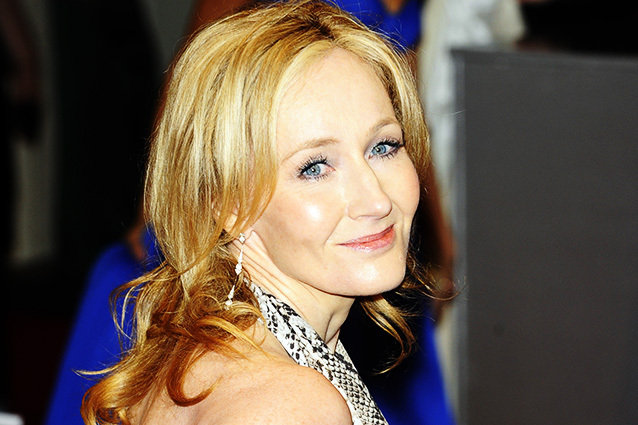 Every week, Hollywood gives us something to whine about, and the week of July 14 was no different. We could make a drinking game out of this week, but that would be too dangerous. Instead, we'll stick to the usual formula: varying levels of alcoholic respite depending on how bothersome the week's issues are. Is your biggest complaint this week a flimsy one? How about a light cocktail to take the edge off? Got a real bone to pick with a celeb or entertainment entity this week? Go ahead, grab a drink that'll put hair on your chest. Here are the week's entertainment stories that are forcing us to seek a bubbly or boozy refuge. And maybe an idea or two about how you should wash them down.
UNWIND WITH A TOM COLLINS
 

In a transparent effort to appear hip (or something), Open Road Films released its trailer for JOBS, the Ashton Kutcher-helmed Steve Jobs biopic, on Vine. So, that's a thing now, we guess.
Justin Timberlake apparently didn't google the title of his new single before settling on "Take Back the Night," and the real Take Back the Night —  the anti-sexual violence awareness organization — was a bit peeved. They even threatened legal action. Whelp. 
Justin Bieber, meanwhile, made us all watch his lame-o commercial for a fragrance called "The Key" because he set it to his unreleased single "Heartbreaker." Can we go a week without having to write about the Biebs? Please?
GET HAZY WITH A MOSCOW MULE
 
Kristen Wiig's new movie, Girl Most Likely, was released (yay!). Unfortunately, it kind of sucks (boo!).  
Annnddd… Ryan Gosling's new movie sucks, too.
Emma Roberts, meanwhile, was arrested for giving her boyfriend, Evan Peters, a bloody nose. Use your words, Emma, not your fists!  
ONE TEQUILA, TWO TEQUILA…  
Emmy nominations were announced Thursday. And, while we were happy to see the likes of Breaking Bad,   Veep, and Top of the Lake get the nods they deserved, a few of our favorites were conspicuously absent. Did the Academy of Television Arts & Science forget The Americans exists? 
And, last but not least, J.K. Rowling published a new book way back in April but was a total sneaky mom about it and used a pen name. To make matters worse, the pseudonym she chose was male. What happened to girl power?
More Unhappy Hour:
Week of July 7 
Week of June 24
Week Of June 17