Unhappy Hour: Lindsay Lohan's in Trouble… Again and 8 Other Reasons to Drink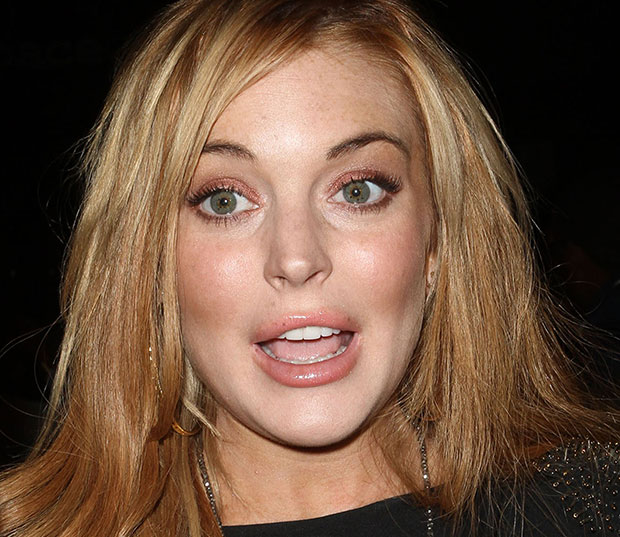 Each week, Hollywood gives us something to whine about, and the week ending Sept. 22 was no different. We could make a drinking game out of this week, but that would be too dangerous. Instead, we'll stick to the usual formula: varying levels of alcoholic respite depending on how bothersome the week's issues are. Is your biggest complaint this week a flismy one? How about a light cocktail to take the edge off? Got a real bone to pick with a celeb or entertainment entity this week? Go ahead, grab a drink that'll put hair on your chest. Here are the week's entertainment stories that are forcing us to seek a bubbly or boozy refuge. And maybe an idea or two about how you should wash them down.
Take the Edge Off With a Glass of Pinot Noir
(Groan) After enduring weeks of Amanda Bynes' Auto-Nonsense, Lindsay Lohan gets herself into her own roadway pickle.
The worst part? She got into an accident in New York: the city of taxis, car services, subways, and women resistant to the pain of walking 15 blocks in heels. Get it together, Lohan.
Even with LiLo trying to steal the car trouble spotlight, Amanda Bynes can't stop.
My dear, the universe just threw you a bone. And you threw it back.
We're about to lose the explosive, outspoken tabloid-bait, a.k.a. Maksim Chmerkovskiy, from Dancing With the Stars
Who's going to stir up the gossip now? Tom Bergeron?
Get a little Loose With a Few Glasses of Pinot
Survivor treated us to a scene of the most uncomfortable swimwear ever.
Jeans, Blair from Facts of Life? Jeans in the ocean? Are you not aware that just watching you do that is making me want to crawl back into my mother's belly at age 25? Have you no shame?
It's really possible that we're already ruining The Hobbit for ourselves with our impossibly high expectations.
Yes. Us. As in you and I and probably that guy over there. Don't stare, geeze.
NBC took a really great, lovable, unique sitcom and made it incredibly run-of-the-mill.
Where did you go, the old Up All Night? We miss you and the Ava Show.
Fiona Apple was actually arrested… for hash.
Really, border patrol? We've assumed Fiona is packing hash since she called the world "bulls**t." Now you're going to book her? #freefiona
Let's Forget This Ever Happened With Long Island Iced Tea
Modern Family is probably going to win everything at the Emmys again.
We may as well accept it, pop the champagne during the ceremony, and break out our quippiest Fashion Police impressions, because the ABC show may just be unbeatable.
Yes, Lady Gaga isn't as svelt as she was a few months ago. Can we not act as if she's some sort of freak?
Seriously. The body-shaming needs to stop.
Follow Kelsea on Twitter @KelseaStahler
[Photo Credit: Wenn]
More Unhappy Hour: