Unhappy Hour: No Doubt Lets Us Down, Trump Won't Shut His Yap, and More Reasons to Drink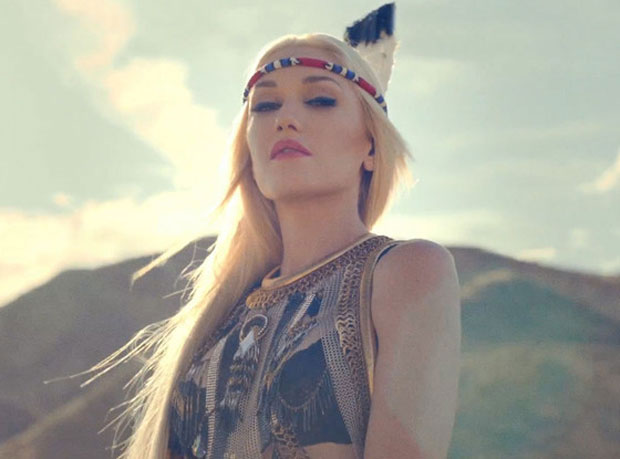 Each week, Hollywood gives us something to whine about, and the week ending Nov. 10 was no different. We could make a drinking game out of this week, but that would be too dangerous. Instead, we'll stick to the usual formula: varying levels of alcoholic respite depending on how bothersome the week's issues are. Is your biggest complaint this week a flimsy one? How about a light cocktail to take the edge off? Got a real bone to pick with a celeb or entertainment entity this week? Go ahead, grab a drink that'll put hair on your chest. Here are the week's entertainment stories that are forcing us to seek a bubbly or boozy refuge. And maybe an idea or two about how you should wash them down.
Take the Edge Off with Spiked Hot Cider
We found President Obama's Victory Playlist! But It's Missing Something…
He used the Al Green version of "Let's Stay Together?" Doesn't he know we prefer his version?
Our Winter Plans Now Have a Gaping Hole
Well, they do if you happen to be a Civil Wars fan. The duo just canceled their tour. Maybe The Avett Brothers will just continue to tour until the end of time?
OMG. Kristen Won't Just Tell Us She's Back With Rob!
The nerve.
Let Loose With Some Hot Buttered Rum
The Are Some Truly Terrifying Twilight Souvenirs Out There
Including one that looks like a real-life undead baby. Yep, I'm going to need a shrink, stat.
Sarah Palin Needs a Mirror
Her election night 'do was a don't. (There you have it: my Fashion Police impression for the week!) But seriously, it was awful. So awful, we covered it up with NeNe Leakes' blonde pixie cut.
Clarissa Explains It All and We're All Like, "As If!"
And by that we mean, since when do we vote for politicians because Sabrina the Teenage Witch or Kal Penn or Dirty Harry tell us to?
Let's Forget This Ever Happened With Scotch(y Scotch Scotch, Down Into My Belly)
No Doubt Goes Too Far
Luckily, the band apologized for their music video, which was offensive to Native Americans, but it's a little disappointing to think that it got through production without anyone realizing it was a hurtful depiction of Native American culture, don't you think?
Donald Trump Doesn't Have an Off-Switch
It got so bad after Obama won the election on Nov. 6 that even celebrities started going after the real estate tycoon. Of course, we could make this all go away if we just stopped reading his damn Twitter.
A Ukrainian Singer's Hearing Is So Bad She Thinks "Call Me Maybe" Sounds Just Like Her "Santa Baby" Ripoff
Apparently, the act of handing out one's phone number is copyrighted and belongs to Aza, the scantily clad "singer" of the YouTube video that has taken no one by storm. The songs are practically identical. About as identical as Julia Stiles and a pie.
It's Been a Tough Week for Modern Family star Ariel Winter and Brooke Burke
Truly. Our hearts go out to these celebrity ladies.
Follow Kelsea on Twitter @KelseaStahler
More Unhappy Hour:

Ariel Winter's Mom Claims She Found Daughter in Bed With 18-Year-Old Boyfriend, Police Report Reveals (EXCLUSIVE)
(Celebuzz)