Unhappy Hour: Psy's Controversy and 8 Other Reasons to Drink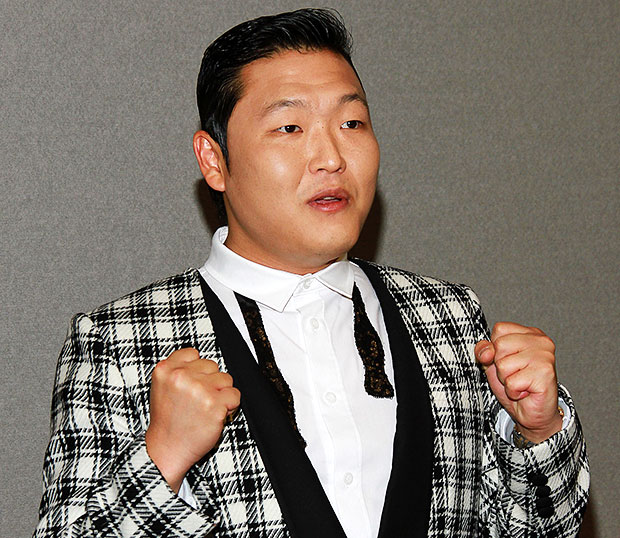 Each week, Hollywood gives us something to whine about, and the week ending Dec. 8 was no different. We could make a drinking game out of this week, but that would be too dangerous. Instead, we'll stick to the usual formula: varying levels of alcoholic respite depending on how bothersome the week's issues are. Is your biggest complaint this week a flismy one? How about a light cocktail to take the edge off? Got a real bone to pick with a celeb or entertainment entity this week? Go ahead, grab a drink that'll put hair on your chest. Here are the week's entertainment stories that are forcing us to seek a bubbly or boozy refuge. And maybe an idea or two about how you should wash them down.
Take the Edge Off With a Glass of Pinot Noir
A Royal Baby is Suri's Worst Nightmare
What if it's a girl? She'll be an actual princess.
Suri (or Suri's Burn Book's parody version of Suri) is not having that
. Her Burn Book is going to fill up fast.
There's Way Too Much Line-Dancing in the New Christmas Music Video From Olivia-Newton John and John Travolta
Also, there's too much reunioning these days, do we need to make it worse with line dancing?
We Didn't Know There Was a Totally Hilarious Version of The Night Before Christmas
Thankfully,
we do now
.
Jazz Hands Are About to Get Scaaaaary
Pan's Labyrinth: The Musical
is coming.
Get a little Loose With a Few Glasses of Pinot
Honey Boo-Boo Child is In the Same Category as Hillary Clinton, Chris Christie, and Gabby Douglas
They're all some of
Barbara Walters' most fascinating people
of 2012.
Johnny Depp May Reprise the Futterwacken.
And if you saw the first
Alice in Wonderland
, you'd know that the Futterwacken, is well,
wack.
Lamp Had Better Watch Her Back in Anchorman 2
Because 
Kristen Wiig is coming after
her man.
Let's Forget This Ever Happened With Long Island Iced Tea
Randy Jackson Thinks American Idol is like Picasso
But maybe he should visit a museum, read a book, or at least check Wikipedia before he says something like that.
We Had to Try to Understand and Take a Stance on the Politics of Psy
And
it's all a bit murky
, but does it mean we can we stop caring about "Gangnam Style" now?
Follow Kelsea on Twitter @KelseaStahler
[Photo Credit: Wenn]
More Unhappy Hour
:
Nov. 30: 'Girl Meets World,' Angus T Jones, etc.
Dec. 1: Twinkies, Guy Fieri, and More
Nov. 10: Donald Trump, No Doubt, and Modern Family

Kim Kardashians Best Bikini Moments (PHOTOS)

Brooke Mueller Overdose? Rep Speaks About New Drama For Charlie Sheen's Ex