Vin Diesel Sings Rihanna, Effectively Wins Valentine's Day — VIDEO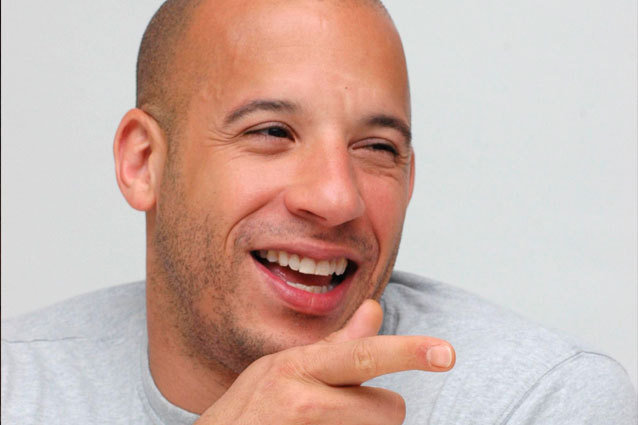 February 15: universally, the most emotionally alleviating day of the year. Singles no longer need to worry about being overwhelmed by reminders of the fact that they are, quite perpetually, alone. Those betrothed no longer need to fret over obtaining the perfect gifts for their significant others. For most of us, Valentine's Day is simply a stressor. Because most of us are not Vin Diesel.
That's right — while the commoners celebrated their romances with whiskey-backed homecooked dinners and sweater-clad bistro outings, the Fast and the Furious franchise headliner opted for an especially intimate route: a Rihanna serenade. 
RELATED: 'Fast 7' Rumors, and a New Paul Walker Poster for 'Fast 6'
Diesel posted the below Valentine's Day video to Vinbook — his own social media breakout phenomenon — of his impassioned rendition of Rihanna's 2012 song "Stay." And although he breaches the tacit understanding that true love is a one-on-one endeavor to share the video with his 40 million Internet fans, he manages to make each of us feel singled out.
RELATED: Vin Diesel to Star in 'Kojak' Movie
As Diesel vies for the bittersweet highs, dips to the the somber lows, and flirts with the timbres of Rihanna's haunting ballad — backed throughout by a projection of the singer's music video — even those avowed bachelors among us will entertain the prophecies of true love. Even those interminably devoted to their longtime spouses will meander behind closed eyes to a space and time wherein Vin sings to them night after night. We all — loners, cynics, asexual clerics — find the meaning of Valentine's Day in Diesel's crooning. And though we might carry on with our lives as they were, be that adhered to our solitude or ensconced in our standing relationships, we will never truly be the same.
We'll always have Vinbook.
Follow Michael Arbeiter on Twitter @MichaelArbeiter.
[Photo Credit: WENN]
---
From Our Partners:

Pregnant Kate Middleton Bikini Pics Spark Palace Anger (Celebuzz)

50 Steamiest Movie Kisses of All Time (Moviefone)