Vote or WHY?!: Kim Kardashian Wants to Run for Mayor in 2017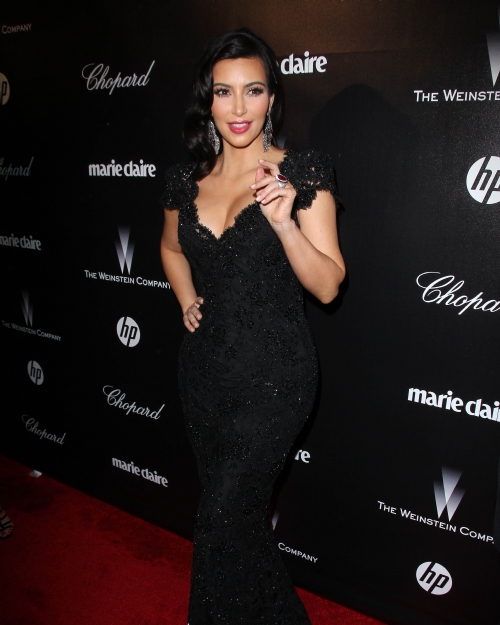 Kim Kardashian: Mayor of Armenian Town? That's a future the reality star threatened mankind with hinted at to sister Khloe Kardashian during previously unaired moment from Khloe & Lamar. In the clip, the 31-year-old tells her sister (who will, according to Kris Jenner, will be the mayor of Dallas for no other apparent reason than because she said so) she has every intention of running for mayor of Glendale, Calif., by at least the year 2017 with the help of someone named Noelle. How do you know she meant it, dear readers? Because she said, "But, so, for real," which is essentially a binding contract in Kardashian World.
You know, easy as it is to jest, Kim has already proven in this one-minute clip alone that she has a keen sense of the political world. She knows she needs to be a resident of Glendale (or "Armenian Town," if you will) to be its mayor, she can recall who Ross Perot was ("Oh, that guy ran for President, remember?"), and she will be able to pardon Khloe out of her inevitable traffic violations. Better yet, what if someone came from the future and already told Kim that she'll be mayor of Glendale and this is just our fair warning? Now who's laughing? (Oh right, no one in Glendale.)
So what kind of platform could Kim Kardashian run on? Aside from having First Man Kanye West by her side (who could run some unintentionally hilarious smear campaigns against Kim's opponents, including a bag of flour), the full-time celebrity could have some tastefully modest campaign posters and well-executed, thought-provoking tweets. Hopefully there won't be anything scandalous from her past like a sex tape or a 72-day marriage to hinder a successful run! Watch:
Do you think this is a terrible idea or would Kim Kardashian would actually have a shot at this in 2017 and join the lineage of celebrities-turned-politicians like Jesse Ventura and Sonny Bono?  Sound off in the comments section!
[Photo credit: David Edwards- © 2012- DailyCeleb.com- All Rights Reserved]
Follow Aly on Twitter @AlySemigran
More:
Kim Kardashian Posts Half-Naked Instagram Pic
Kim Kardashian May Sue Flour Attacker