Warren Buffett Reveals: I Have Prostate Cancer But 'I Feel Great'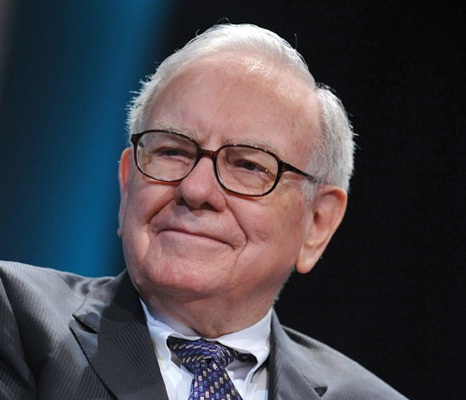 On Tuesday, April 17, business magnate Warren Buffett released a statement to his investors disclosing his diagnosis with stage I prostate cancer. It is now reported that Buffett, 81, will be taking on regular radiation treatments starting in July.
Buffett's statement assures the public that "[his] condition is not remotely life threatening or even debilitating in any meaningful way." Furthermore, Buffett's letter reveals that he underwent both a CAT scan and a bone scan on Thursday, April 12 (one day after receiving the diagnosis), and an MRI on Tuesday, April 17.
The daily radiation treatment will begin in mid-July and will last for two months. And, Buffett is optimistic that the routine will not effect his lifestyle in any significant way. "These tests showed no incidence of cancer elsewhere in my body," Buffett states. "I feel great — as if I were in my normal excellent health — and my energy level is 100 percent."
More:
Levon Helm in "Final Stages" of Battle with Cancer
Ryan O'Neal Diagnosed with Cancer
Warren Buffett Wants Michael Scott's Job on The Office