Watch: Colton Dixon's Special Performance Prior To 'American Idol' Fame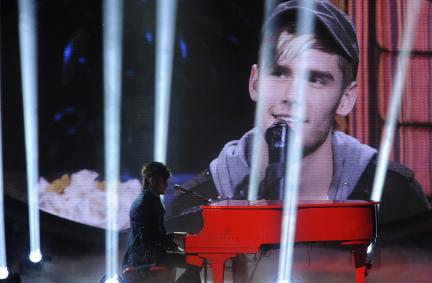 Colton Dixon has become one of American Idol's leading competitors. Not only does he have a unique vocal style, but he's also highly popular among the female demographic. But this guy has been singing publicly well before he became a household name. In fact, Dixon performed in front of an impressive crowd at the Saddleback Church Refinery Amphitheater on April 3, 2011.
Proving that he was just as talented (and good looking) back then as he is now, the 20-year-old showcased songs of his own making, including a powerful tune called "Shelter." Granted, it's not the same as his insanely amazing Billy Joel number on March 21, but the performance is still definitely worth watching.
Check out the video below and get a glimpse of Dixon during his pre-Idol hot-shot days. But be careful ladies, this may make you love him more than you already do. Let the inevitable swooning commence.
[YouTube]