We're Super Jealous of Troian Bellisario's Workout Regime
Did you catch the Pretty Little Liars season 5 premiere last night? It was about as nail-biting as they come, and Troian Bellisario here knocked it out of the park, fashion-wise. But how does Ms. Bellisario spend her time when she's not busy trying to out-maneuver the ever-mysterious A? She trains with former circus performer-turned celebrity trainer, Mark Wildman, studying aerial silks, combat, and weapons training. She talked about it at length (along with her controversial GQ shoot) in her recent interview with BuzzFeed, and has posted numerous action shots on her widely-followed Instagram account — scroll down for some of her coolest snaps!
As if aerial silks weren't awesome enough, she's added galactic leggings to the equation.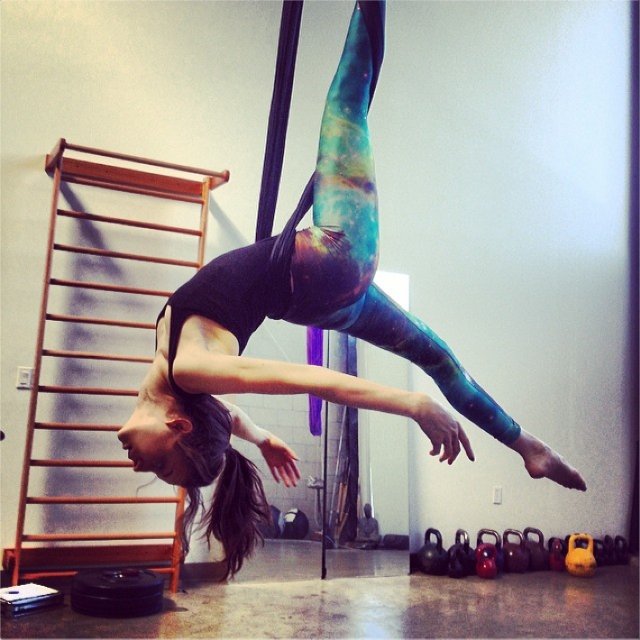 Instagram/sleepinthegardn
Her fiancee (!!), Patrick Adams, labelled this pic "Flygirl," while a commentor mentioned she looked like Peter Pan — both are right, in our opinion!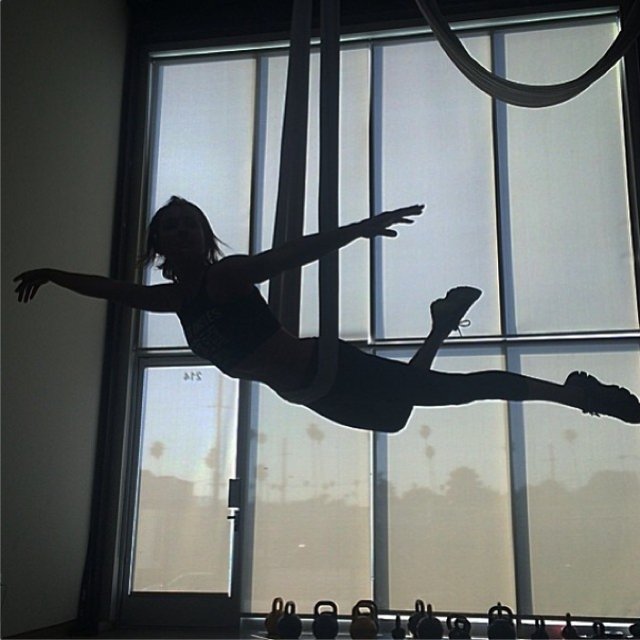 Instagram/sleepinthegardn
Dang!  Looks like Spencer Hastings could stand to learn a thing or two from Bellisario — if she knew her way around a machete like this, A might be a thing of the past by now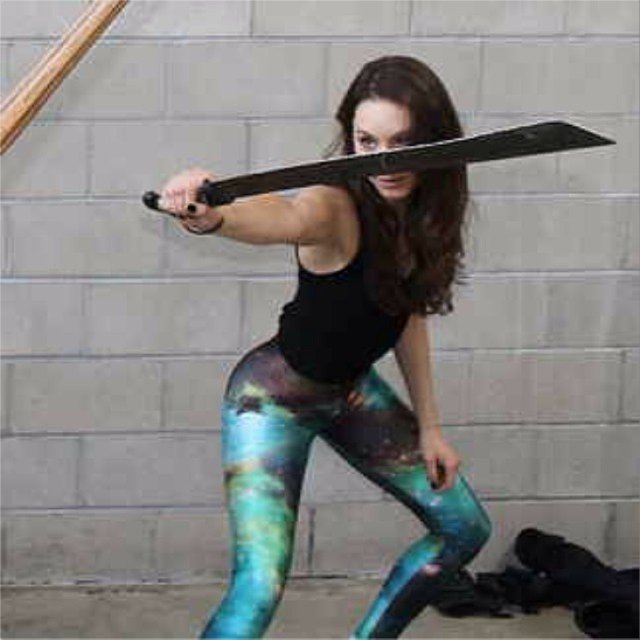 Instagram/sleepinthegardn
If possible, the awesomest pose of all, coupled with another pair of enviable leggings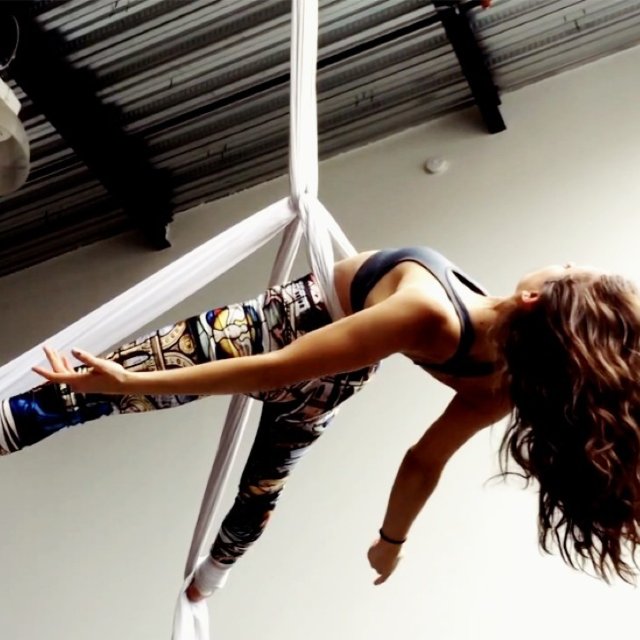 Instagram/sleepinthegardn