Website Mistakenly Runs Picture of Real Housewife With 'RuPaul's Drag Race' Contestant's Obit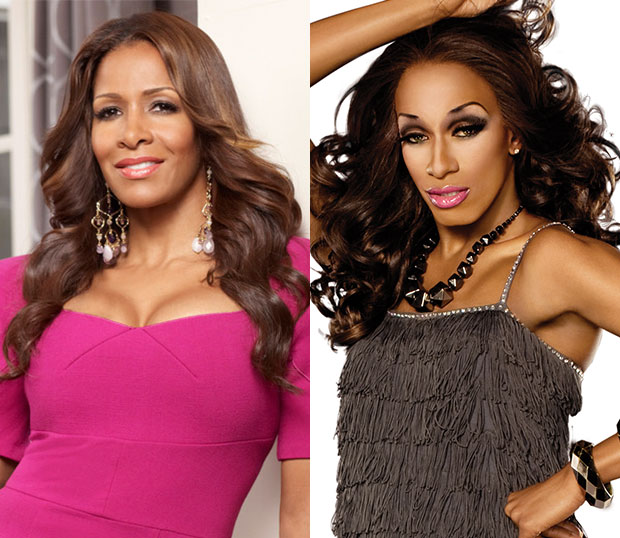 Defamers of former Real Housewives of Atlanta star Sheree Whitfield always said she looked like a drag queen, and it appears that the editors at TV Guide think so too. Yesterday, on a story about the death of 27-year-old RuPaul's Drag Race contestant Sahara Davenport, the web site ran a picture not of Sahara, but of Sheree. The blog Major TV Junkie took a screen shot of the offending picture. Mistaken identity is bad enough, but on someone's obituary? That's harsher than a drag queen telling you your outfit looks fierce and then talking trash about you behind your back.
Sheree took to Twitter to express her sadness at the loss of Sahara and let the site know that just because both of them happen to have strong jaws and have been on reality television doesn't mean that they're the same person. TV Guide must have gotten the message because they have since changed the pictures. We're sure they regret the error, especially after Sheree checked them, boo.
Follow Brian Moylan on Twitter @BrianJMoylan
[Photo Credit: Bravo; MathuAnderson/Logo]
More:
Sahara Davenport, 'RuPaul's Drag Race' Star, Dead at 27
Sheree Whitfield's Leaving 'Real Housewives of Atlanta, Let's Look at Her Best Fights
From Our Partners:

Caught In the Act: Chris Brown Photographed Leaving Same Hotel Where Rihanna Is Staying — PHOTOS
(Celebuzz)

(Celebuzz)