Wedding Do's and Don't: 10 Rules We Can Learn from Celebrity 'I Do's'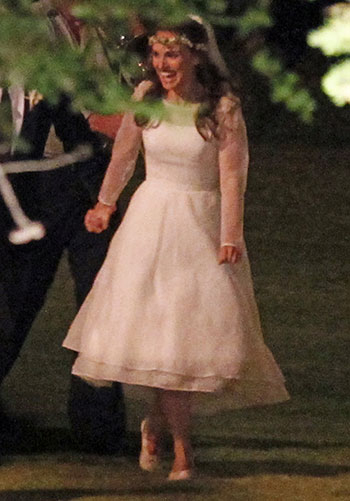 It's wedding season. That means thousands of men and women are in the midst of planning their guest lists, catering, flowers, bridesmaids dresses, and, of course, wedding dresses. And if you're a celebrity — like Natalie Portman, who wed Benjamin Millepied this past weekend — you're also planning to block out the paparazzi from your ritzy affair. (As you can see based on the picture to the left, that plan doesn't always work so well.)
Of course, it's likely you won't have to deal with prying pap eyes at your wedding. But you can take other cues from A-list Hollywood nuptials… and not take cues from some weddings-gone-wrong. So, for your upcoming walk down the aisle, here is some advice borrowed. 
Do's
1. Do Your Own Makeup
Kate Middleton literally found her own Prince Charming — but she didn't let the fact that she was marrying royalty go to her head. instead of hiring a makeup artist, the future Duchess opted to do it herself. And guess what? She looked so stunning, her wedding style set a trend for brides-to-be around the world. Royally awesome.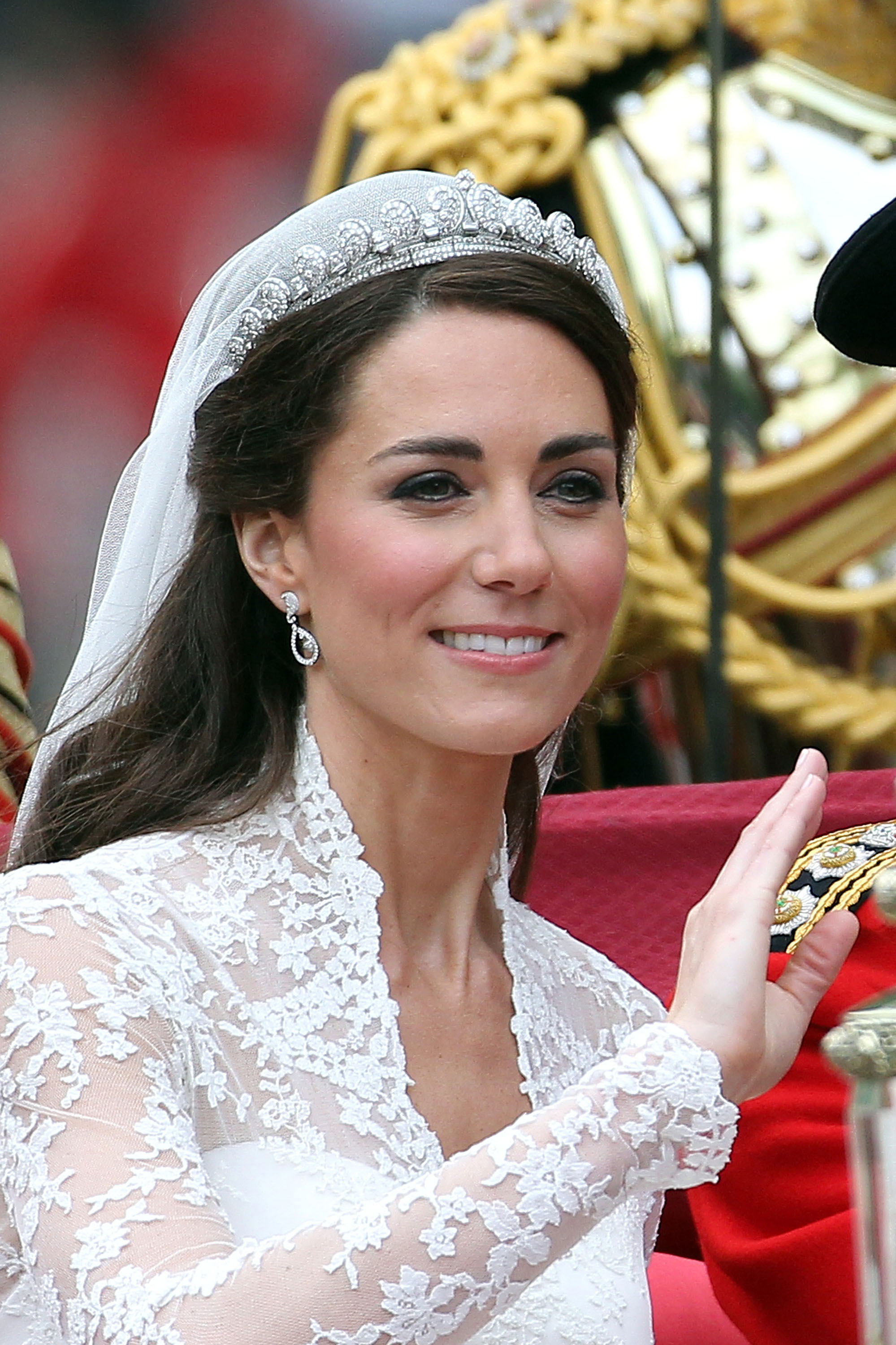 2. Do Make Your Vows Profitable
Heidi Klum and Seal's union did end in divorce, but at least the singer scored and sold a few ballads — including "Wedding Day" — during their marriage. Of course, it's likely you don't have a major recording contract, but perhaps you could at least eBay some of those less-than-desireable wedding gifts? 
3. Do Send Out Wedding Invitations
Alec Baldwin and Hilaria Thomas reportedly didn't send out wedding invites, opting instead to send out a mass text message informing guests where and when the wedding would take place. Brad Pitt and Angelina Jolie are also rumored to be pulling a similar stunt. But is this really practical, especially considering the sneakiness of the paparazzi? (See: Portman's picture above.) Instead, give your family and friends some preparation time. You don't really want them showing up in jeans and Crocs, do you?
4. Do Run Away and Get Married
One affordable option that allows you to avoid people who wear jeans and Crocs? Elope like Javier Bardem and Penelope Cruz did in 2010. 
5. Do Get a Free Wedding
Bachelor Jason Mesnick and Molly Malaney saved buckets of cash by allowing cameras to take their wedding. But if you didn't meet your soul mate on a dating show, there are other ways for you to nab the wedding jackpot via series like My Fair Wedding or Bridezillas. Of course, for the latter, you'd have to be suitably obnoxious. Watch episodes of Jersey Shore in preparation. 
Don'ts
1. Don't Make a Scene When Getting Your Marriage License
Nothing goest together quite as well as love and marriage… and paparazzi fights. While fetching his license in NYC in June, Baldwin sparred with a photographer in front of other cameras. Learn from Baldwin's mistakes and control your anger around prying family members — especially if you want to avoid walking with a sheet over your head in the days leading up to the biggest affair of your life.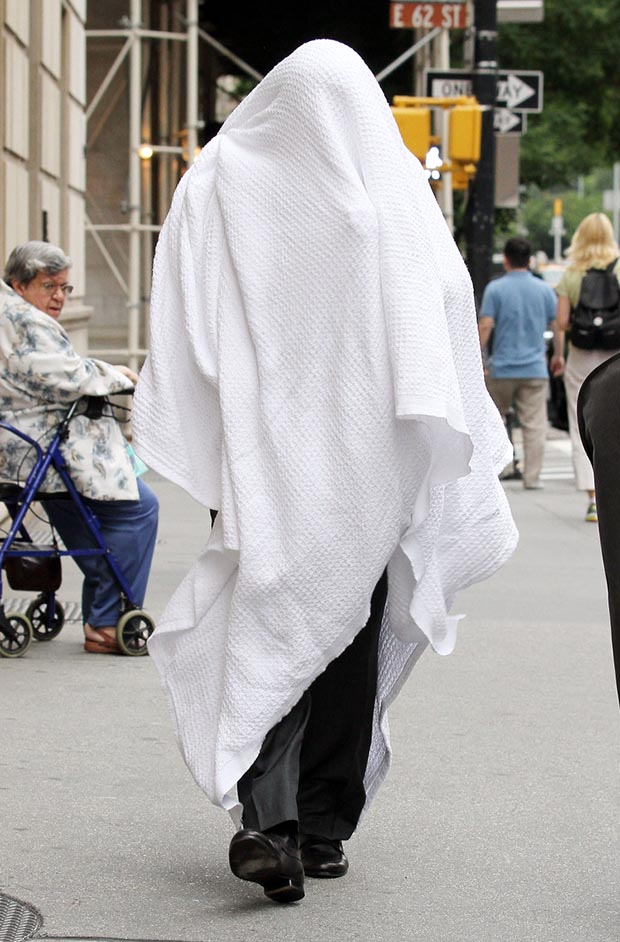 2. Don't Look for Inspiration on Reality TV
Falling in love on reality TV may seem like fun, but the boob tube doesn't boast the best success rates. If the fact that only two of The Bachelor franchise's 24 matched couples wed isn't proof enough, just look at Kim Kardashian. She shared the story of her romance with Kris Humphries with all of her E! fans, and she ended up filing for divorce just 72 days after the couple wed. But we're sure Kardashian's headdress already convinced you she wasn't an apt wedding role model. 
3. Don't Marry the Rebound
Just two years after pop power couple Justin Timberlake and Britney Spears split — and shortly after the release of Timberlake's break-up tune "Cry Me a River" — Spears decided to wed childhood friend Jason Alexander in a quickie Vegas wedding. Spears and Alexander's marriage lasted a whole 55 hours — blissfully short enough to help us avoid being punished with a "Popozao."
4. Don't Lie About Your Bachelor/Bachelorette Party
What happens behind closed doors, is supposed to stay behind closed doors — but what happens to a celebrity on Spring Break in Mexico is guaranteed to make headlines. During an interview with Howard Stern, Mario Lopez revealed that he cheated on his soon-to-be wife Ali Landry days before their wedding at his bachelor party in Cabo. Landry reportedly thought her fiancé was going on a quiet fishing trip — little did she know he was throwing out bait during a wild night in a club.
5. Don't Wear a Bikini Instead of a Wedding Gown
Pamela Anderson must have forgotten that her Baywatch years were over when she walked down the aisle to wed Kid Rock in 2006. While most people opt for pearls and white lace, Anderson instead chose a rather revealing white bikini, a crafty belly chain, and a matching sailor hat to complete her uh, maritime (not marital) getup. Yeah, not the best of bridal styles.
Follow Lindsey on Twitter @LDiMat.
[Photo Credit: Wenn.com, CPR/Premiere/FAMEFLYNET]
More:
Alec Baldwin's Three-Step Process to Confronting Controversy
Natalie Portman's Wedding Dress: Demure or Dowdy?
Natalie Portman Marries Benjamin Millepied in Secret Wedding