Weekly Highlights: Joan Rivers Twitter Bashes Jennifer Lawrence and More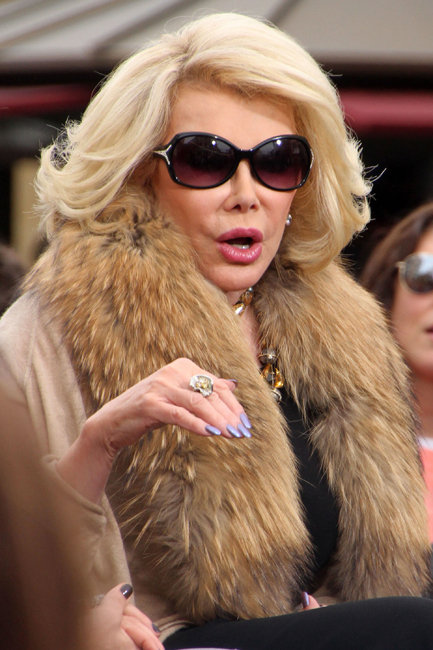 WENN
Here are some of this week's highlights from Flavorwire, VH1, Celebuzz, and Hollywood.com, ranging from Jennifer Lawrence to libraries. 
There's a feud going on between Jennifer Lawrence and Joan Rivers. 
Apparently, Jennifer Lawrence dissed Rivers' show Fashion Police in an interview, calling it damaging to women and the world. Rivers fired back on Twitter, suggesting that Lawrence was arrogant and hypocritical. Read the full interaction at Celebuzz.
VH1 offers likability tips to Anne Hathaway. 
Number one: Be more like Jennifer Lawrence. The actress has inexplicably drawn the internet's anger, but could there be a solution? Here is VH1's advice to Hathaway to end all the Hathahate. 
Find out who the best pop culture librarians are. 
Whether they are the villainous shushers or the sexy nerds, librarians hold a dear place in pop culture. From Tammy II of Parks and Rec to Conan the librarian, check out which librarians made Flavorwire's list. 
There's a lot of genre-bending going on. 
Hollywood.com picks up on the trend and lists the shows, both new and old, that created their own genres. Super Fun Night is labeled a sad-com, while Golden Girls invented the much-mimicked quartet comedy. Read the full list at Hollywood.com.