Weekly Highlights From Our Fave Sites: Sarah Silverman, Morrissey & More
It's been a hectic week in Hollywood: from Kimye to Sarah Silverman, everyone's been making news. If you've been wondering what to talk about now that the government shutdown is over, here are some of the top stories you may have missed that will also make great conversation around the water-cooler: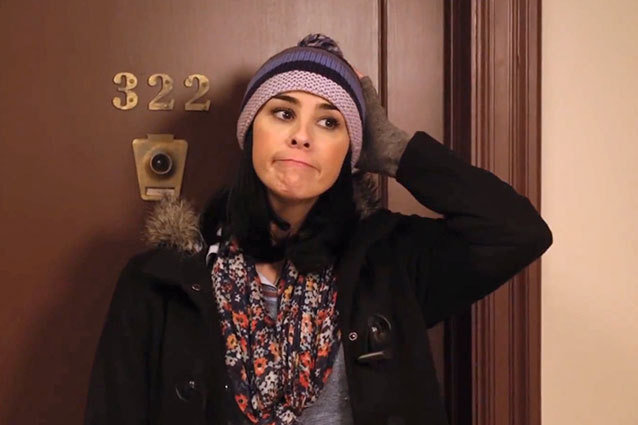 Sarah Silverman/YouTube
At least Susan 313 Aired Somewhere
Sarah Silverman isn't letting anything get in the way of her latest work! She took to YouTube to debut the pilot of Susan 313, a comedy that was eventually declined by NBC. Check out Celebuzz for all the details and full-length video.
Why Do We Care About Morrissey's Sexuality?
The British rocker's new autobiography will be landing stateside soon but people are already talking about the revelation of his short fling with another dude. Isn't it 2013? Shouldn't we like…not care about the sexual preferences of others? Flavorwire has the whole story on why this is the least interesting fact about Morrissey.
'Cloud Atlas' Director is on a Roll
Now that overseas TV is finally starting to get good, there are more shows we hope will make a trip across the Atlantic and one is Tom Tykwer's latest project. The director is adapting the series Babylon Berlin into a German television show that takes place in the 1920s. Hollywood.com reports the story.
Not Everyone is Invited
Congrats to our favorite newly engaged Hollywood couple! After hearing about Kanye West's low-key proposal to his baby mama, it's hard not to wonder what their extravagant wedding will entail. Unless you're a high-profile celeb, you probably won't be on the guest-list. Even if you are, VH1 says, you still might not get an invite.