The Weirdest Celebrity/NFL Player hookups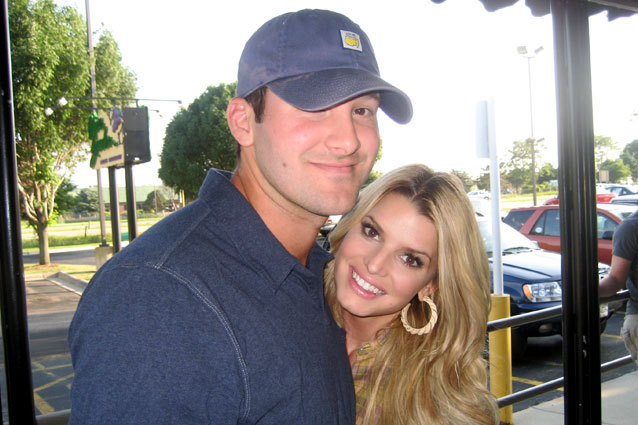 Splash News
Sports and celebrities can make some strange bedfellows. Being a pro football player means that there are often some choice celebrities who might want to spend…ahem…time with them. These pairings, though, left us way beyond scratching our heads and propelled us into "WTF?" territory. 
1. Brian Urlacher/Paris Hilton
This giant of a football player and a heiress who generally preferred to date Greek shipping tycoons. Yeah, I think even the paparazzi were left generally confused. Fortunately for everyone involved, it fizzled quite quickly.
2. Tony Romo/Jessica Simpson
Cowboys fans still howl at this pair, especially since Romo blew off team workouts in a playoff bye week to go to Cabo with Simpson. Yes, Dallas then lost, but if you had a chance to go to a beach with someone like Simpson, you'd do it. Don't lie. At least Romo avoided the Tuna/Chicken question.
3. Tila Tequila/Shawne Merriman
A raucous party girl and a violent-minded NFL player. Where could it go wrong? Well, there were domestic violence incidents. Yeah, we could see that coming a mile away.
4. Jamie-Lynn Sigler/Mark Sanchez
They didn't last too long. Maybe the late James Gandolfini threatened to whack Sanchez if he didn't treat her right. Remarkably, around the time they broke up, Sanchez's football game went to sleep with the fishes. 
5. Carmella DeCesare/Jeff Garcia
Former teammate Terrell Owens called Garcia gay. He sure showed Owens by marrying a former Playboy Playmate and WWE Diva. Garcia showed that he probably liked getting bodyslammed on the football field and at home.
More:
Superheroes Save Cat From A Burning Building
A Calm Look at the Angriest Men in Hollywood
Why Bender Matters: A Tribute to the 'Futurama' Robot
---
From Our Partners:


40 Most Revealing See-Through Red Carpet Looks (Vh1)


15 Stars Share Secrets of their Sex Lives (Celebuzz)