What Dropped Record Deal? Kellie Pickler Strips Down for Headlines — PICS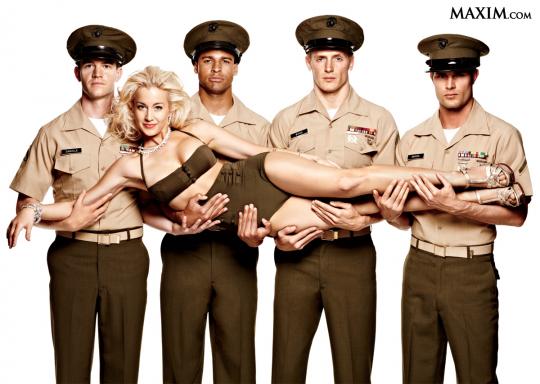 June wasn't exactly what you'd call the best month for country darling Kellie Pickler. On June 28, which just so happened to be Pickler's 26th birthday, she was dropped by her record label, Sony Nashville. But, thanks to a smoking new spread in Maxim, July is heating up for Pickler. Clad in a uniform-inspired bikini — or is it lingerie? Who cares! She's showing plenty of skin — Pickler graces the cover of Maxim's "Salute to the Military" issue. And soon after the special issue hit news stands, Pickler became a trending topic on Twitter. 
If you make it past the cover, Pickler talks to Maxim about her dedication to the military, including her five USO tours. "I come from a military family," she says. "My grandfather is a retired Marine, and I've always had a great deal of respect for anyone who serves our country. It really does take someone special to sacrifice everything. I don't mean just their lives, either. There are men who are sacrificing the chance to hold their newborn baby!"
Now back on U.S. soil, Pickler is showing her support as well as her… assets. Scroll down to see Pickler in all her glory.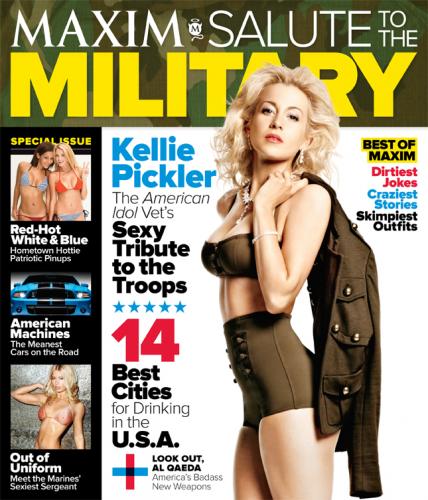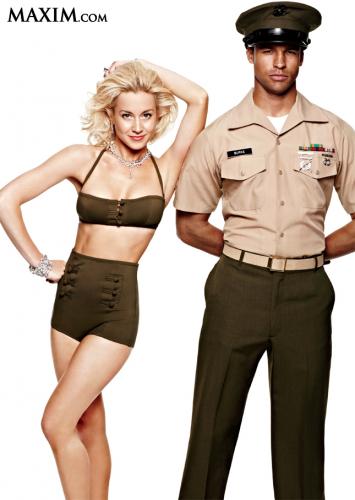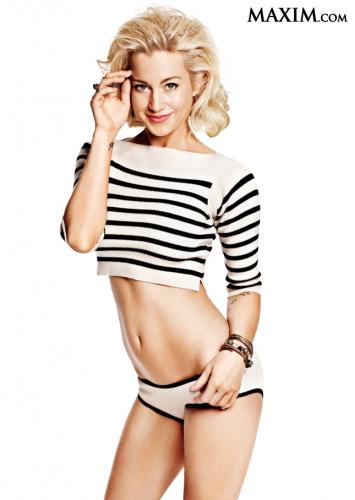 [Photo Credit: James Macari/Maxim.com]