What If Your Favorite Celebs Chose Your Christmas Gifts?

The world of celebrity endorsements is a tricky one. They're a dime a dozen, and the biggest celebrities are often swimming in them, but there's a catch. If a celeb admits they don't really use the products they're being paid to promote, they could end up in big trouble. Who'd buy a celebrity-endorsed product when they know that celebrity has something else on their arm, or in their medicine cabinet, or in their driveway? On the other hand, when a celeb successfully represents a product, they can sometimes send us clamoring for whatever they're shilling.
And then comes the time when most of us are oh-so susceptible to even the slightest shopping suggestion: Christmastime. Having a hard time figuring out what to get your girlfriend or sister? Or maybe your brother or husband needs a gift? What about your parents? Whether you're shopping for "him" or "her", there are few suggestions some of your favorite celebrities already gave you…
Angelina Jolie Would Tell You to Get Her: A Louis Vuitton Purse
And she might almost do it. This beautiful photo comes paired with a video that explains very little but attempts to match a humbling yet relaxing notion with the idea of buying a Louis Vuitton bag. It's not just for Daddy's little princess anymore, see? Angie took her Louie on one of her philanthropic trips to Cambodia. Shop away.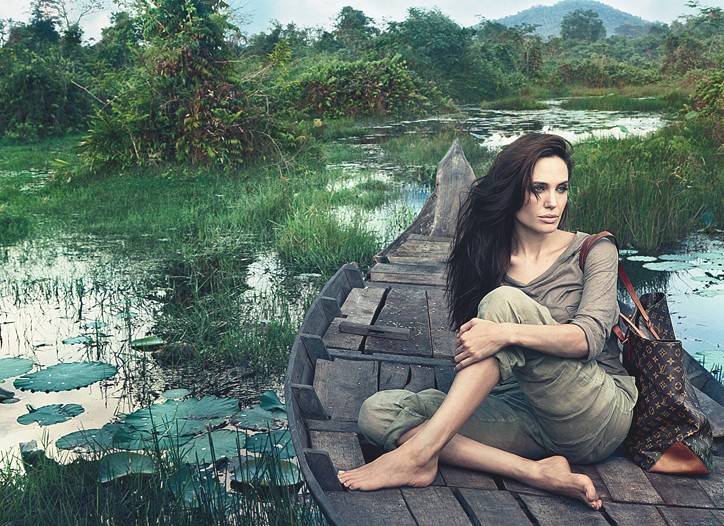 Aubrey Plaza Would Tell You to Get Him: World of Warcraft
If there's one way to get a guy to buy something, it's to tell Aubrey Plaza to be obsessed with it in her own characteristically apathetic way. You may think this ad is pretty strange, but she's got some sort of unspoken power over these nerdy boys. And maybe even over me. Why is she so cool? Why do I want to do everything she does? She sucking me in like a black hole made of ennui and disinterest. Damnit.
Jonah Hill Would Tell You to Get Him: Call of Duty: Modern Warfare 3
There's really no better endorsement than watching Jonah Hill fumble through a game that can be incredibly difficult if you're not already a skilled player. And watching as he literally becomes that phenomenon that happens to every gamer as they start to get better and better is probably the best way to make you want to give it a shot too. Hey, if the dude from Superbad can be that kickass, then why can't I?
Jon Hamm Would Tell You to Get Them: A Mercedes-Benz
How do you ensure that you ensnare any consumer you could possibly want? Get the voice of the man who sells every company on his ad campaign seedlings on AMC's Mad Men. You don't even need to see Jon Hamm, but his commanding timbre is enough to make the Benz synonymous with his unrelentingly dreamy and incomparably manly persona.
Jennifer Lopez Would Tell You to Get Them: a Fiat
She can try, but I don't think Jennifer Lopez' extensive Fiat endorsement campaign is going to work all that well. It's incited little but controversy and despite her mind-boggling physical dance performance at the AMA's (she is in her 40s after all) all anyone could talk about was the fact that she danced in and around a Fiat in the middle of it. Something tells me there are going to be a whole lot more Mercedes-Benz with giant red bows this year than Fiats in little goodie bags.
Method Man Would Tell You to Get Them: Sour Patch Kids
In the most unlikely of pairings, rapper Method Man paired with the beloved Sour Patch Kids candy for his music video for "World Gone Sour (The Lost Kids)." I'm not sure where this logic came from – perhaps it's a message for the marijuana-loving crowd, munchies can be quite vicious – but the boldness of such a match up almost makes me want to buy some Sour Patch kids.
Willie Nelson Would Tell You to Get Them: a Chipotle Gift Certificate
In this age of advertising, food needs to be healthy, even when it isn't. It needs to appear wholesome and fresh, so what better way to reel the health nuts and organic food lovers than to have Willie Nelson sing a Coldplay song while Chipotle farmers treat their little cartoon pigs and cows the right way before turning them into burritos? It kind of works until you realize in this scenario that tin-foiled wrapped burrito you love so much came from those cuddly little Playskool looking farm animals. But hey, isn't the sound of Willie Nelson convincing enough?
John Krasinski and Alec Baldwin Would Tell You to Get Him: New Era Baseball Gear
You can go two routes when trying to convince someone to get all nostalgic and spend loads on baseball gear. You can evoke thoughts of cracking bats and fresh cut grass, or you can get down in the muck. Add a lovable comedic guy like Krasinski and smarmy, but likable personality like Baldwin and you've stuck gold.
Kim Kardashian Would Tell You to Get Her: Sketchers and Quick Trim
They say sex sells, and it seems that's exactly what Kim Kardashian is hoping. The soundtracks for both of her endorsements sound like they'd be more at home in a porno than a primetime commercial, but the both purport to offer something…sexy: a Kim Kardashian body.
The Situation Would Tell You to Get Him: Devotion Protein Vodka
Want the best of both worlds? Enjoy fist-pumping with the tannest and muscliest of them? Want to get your drink on and keep your bulky physique? Then let the Situation pick your Christmas gift: vodka with protein. You can drink all you want and be ready to hit the gym the next day. Yes, because that sounds so healthy.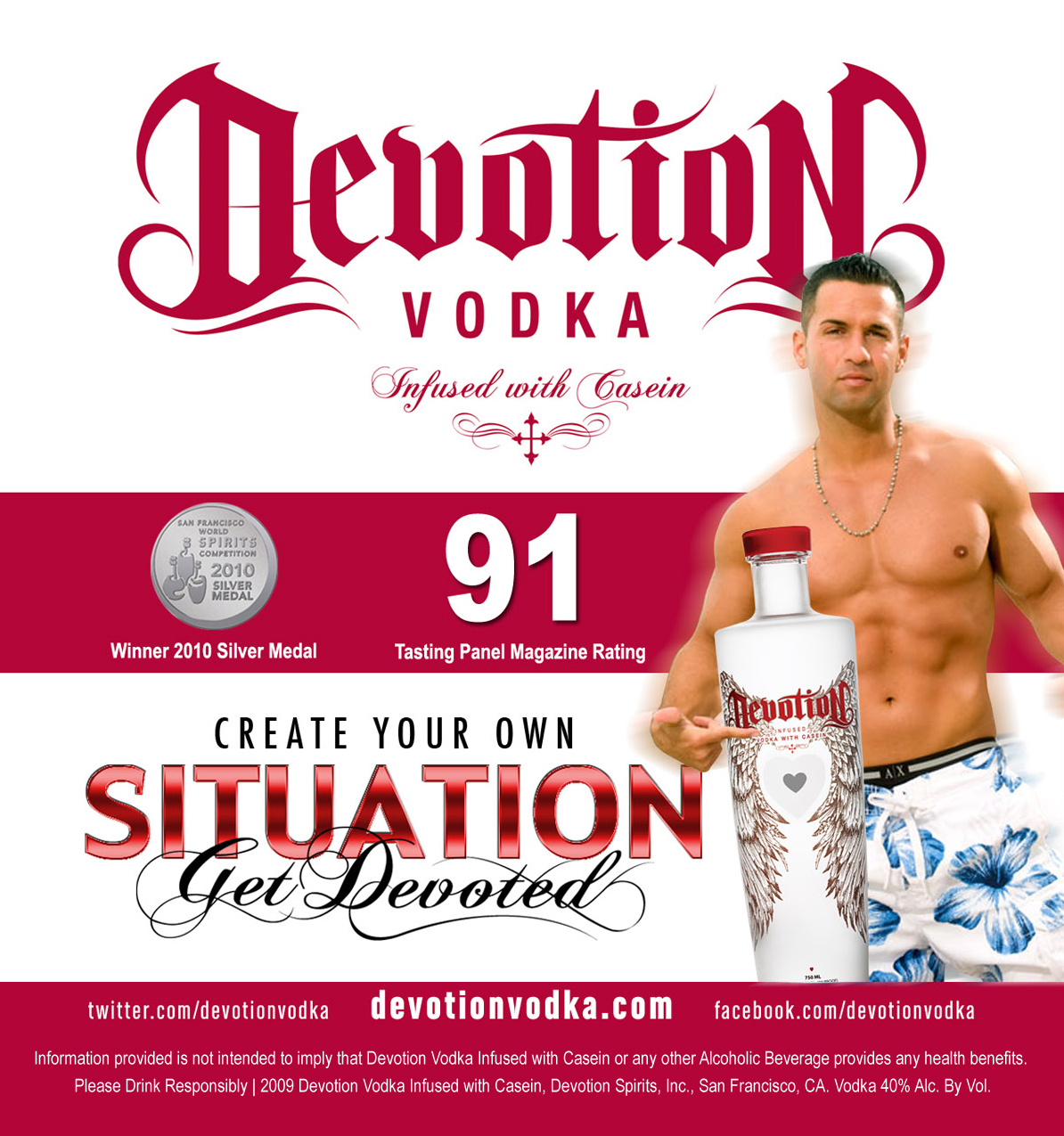 Did I miss any of your favorite celeb endorsements? Let me know in the comments or on Twitter. [@KelseaStahler]