What Lance Armstrong Can Learn From 'Homeland's Disgraced Hero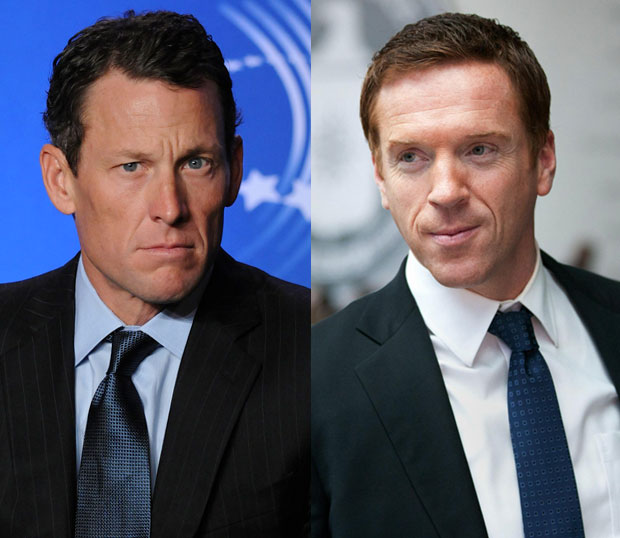 [Warning: Includes Homeland spoilers]
As I watched Part 2 of Lance Armstrong's Oprah Winfrey interview on OWN last night, it dawned on me just how similar the cyclist's doping scandal is to the plot of Showtime's hit series Homeland.
Strip away Homeland's assassination-by-pacemaker, the hot cabin sex between Nicholas Brody (Damien Lewis) and Carrie Mathison (Claire Danes) and that whole unfortunate hit-and-run subplot. Replace terrorist mastermind Abu Nazir with blood doping (OK, sort of). And at their cores, the stories are eerily similar. Just take a look:
A curiously small-mouthed American warrior goes through hell and emerges as the ultimate survivor on the other side. He's done the impossible, and his incredible story turns him into a national hero. A hot commodity on the speakers' circuit, he becomes an influential humanitarian, amasses political power, reaps financial rewards and inspires millions of supporters.
Here's the twist: it's all a big fraud.
The hero is perpetuating a massive lie, fooling nearly everyone and brutally attacking those who threaten to uncover the truth. He acts incredulous that anyone would dare to question his integrity. And his tactics work: even when he's dangerously close to getting caught, he escapes unscathed. Behind closed doors, he's a jerk and a bully. But, for the moment, he's invincible.
Still, one woman knows the truth. And when she shouts it from the rooftops, the "hero" makes it his mission to discredit her, branding her as a crazy b**ch with a vendetta against him.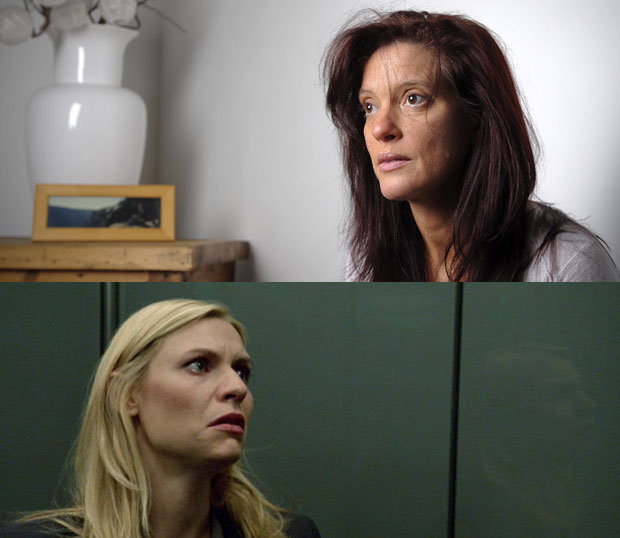 Armstrong's loudest critic Emma O'Reilly, top: Now vindicated like Homeland's Carrie
Eventually, of course, his story begins to unravel. In an emotional, humbling moment, the American hero is forced to tell his teenage child the truth. And everything starts to spiral out of control. His story is discredited and the authorities ask for his help to rat out others.
The fraud tears his family life apart, rips him away from friends and, soon, he's publicly disgraced. His confession airs on television, and finally, he's seen by millions admitting: I'm not who you think I am.
WHAT LANCE CAN LEARN FROM BRODY 
At the end of the season 2 Homeland finale, the audience and Carrie are left wondering whether disgraced hero Brody is truly a changed man or if he's stilllying. And as part 2 of Armstrong's OWN interview came to a close, the audience (and Oprah, no doubt) were left pondering the same essential question.
The difference, however, is that even before his confession went public, Brody understood that his life would have to change. He didn't expect to be Vice President anymore. He was more than happy to retreat to a cabin with Carrie. Or disappear in a small Canadian village.
But fading away is a lesson that Armstrong, 41, can't quite grasp. The seven-time Tour de France winner (whose medals were stripped in October by the sport's governing body) is still, frustratingly, chasing the glory. "If you're asking me do I want to compete again, the answer is hell yes, I'm a competitor," he told Oprah.
He seems to accept that he'll likely never compete in the Tour de France again. But, when asked if he should be allowed to take part in other sanctioned events (such as the Boston marathon), he replied, "This might not be the most popular answer, but I think I deserve it."
Whether viewers believed everything Armstrong said in the full 2.5-hour interview, that single answer felt more raw and honest than any other words that left his mouth. The bold, even cocky, statement certainly wasn't a canned answer that any publicist would ever approve.
Instead of groveling for forgiveness and accepting his punishment, the cyclist finally offered some clear insight into why he felt he should be forgiven: not because he was remorseful but because he somehow deservedit.
With millions of people — cancer patients, sponsors, devoted fans — feeling duped by Armstrong, maybe he should follow the lead of TV's other disgraced hero, who we last saw making a frantic run for the border. And unlike Brody, who can never truly be allowed to fade into obscurity as a matter of national security, Armstrong really candisappear.
After all, no one really wants to see Lance Armstrong make another dash for the finish line (except for him). But what we'd all rather see is the one-time champ pulling a Brody and running fast — and far — away from the spotlight. 
[Photos: Wenn, AP images, Showtime]
Follow Michelle on Twitter @HWMichelleLee
More:
Lance Armstrong Confesses to Doping in Oprah Interview — Could He Face a Perjury Charge?
Oprah to Talk to Lance Armstrong. What Are Her 10 Most Awkward Interviews Ever?
Lance Armstrong's Scandal and Why We Can't Believe Anything Anymore
You Might Also Like:

100 Hottest Women of the Century: Do You Agree? 

9 Most Insane Celebrity Baby Bumps