What Will Jennifer Lawrence Wear To the Golden Globes?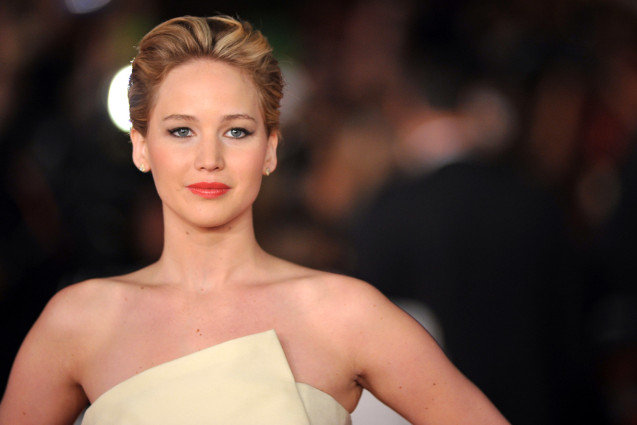 WENN
Let's play a little hocus-pocus, and try to guess what Jennifer Lawrence here will wear to the Golden Globes.   What do we know?
* First and foremost, she's a Dior girl. She's worn Dior for most, if not all, of her major film premieres and award shows for over a year now. And specifically? Last year, her Golden Globes dress came from Dior Fall 2012 Couture – so perhaps we'll see something from Dior Fall 2013 Couture this year?  For later awards shows, she's more likely to go with the spring show – her SAG Awards dress and stunning Oscars gown from last year's shows both came from Dior Spring 2013 Couture.  
* And let's look at her in comparison to other Dior girls: you don't see her wearing the ethereal, wood nymph looks that Natalie Portman goes for, nor do you see her wearing the bold, high contrast gowns that Marion Cotillard favors. No, she tends to go for something with clean lines. Maybe a huge skirt here and there, but she has a generally classic, if not outright vintage, aesthetic.  Many of her red carpet appearances go one of two ways – body-con and clingy or simple and tailored; and you're not likely to see her in any wacky prints.  
* We also know that she can kill it in red.
Based on the above, here's my forecast for the Golden Globes: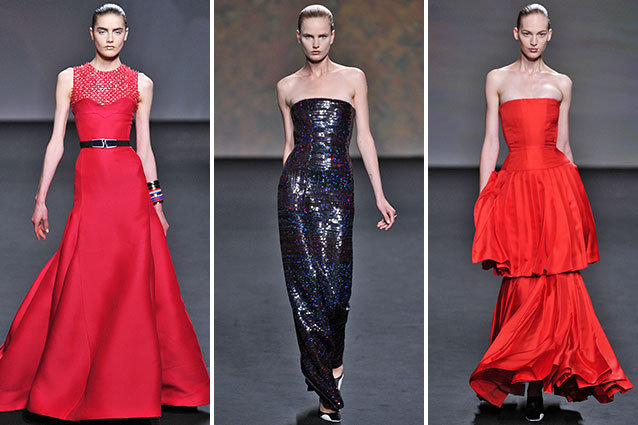 WENN
Dress # 1 looks like her Catching Fire Los Angeles premiere gown got married to last year's Golden Globes confection – and I love the spiky (slightly punky) detailing on the neckline.  Dress # 2 is a bit of a departure from her usual collaborations with Dior, but we know that Ms. Mystique here can rock slinky dress like this, no problem.  Plus, can you really go wrong when sequins are involved? (Don't answer that, please).  As for dress #3, it's another one quite close to last year's dress, but the tiers add some extra interest – and the defined waist and corset-like bodice would look divine on her.
What do you think Jen should wear to the Golden Globes?  Let us know in the comments!