What Your Favorite Celebrity Cookbook Says About You
You know the old adage that famous people don't eat? Not true, America! While the days of ice chips, coffee, and cigarette diets may exist for some, others are getting in on the noms. But even still–some of those celebrities felt their love of food and eating wasn't being heard. So, they decided to take it a step further and write cookbooks.
Celebrity cookbooks are a funny thing: unless you're a celebrity chef, they seem like a strange career choice. So why do they keep making them? Well, it's a pretty easy way to convey who you are as a person to your fans without doing much of anything. Compile some family recipes (or get another chef to do it for you!). Take some pretty pictures and TA-DA! In that vein, it seems only likely that if you can judge a celebrity on their cookbook, you can definitely judge the reader, as well. So now's your chance to finally know the truth about yourself, thanks to your favorite celebrity cookbook.
If The Tucci Cookbook is Your Favorite Celebrity Cookbook…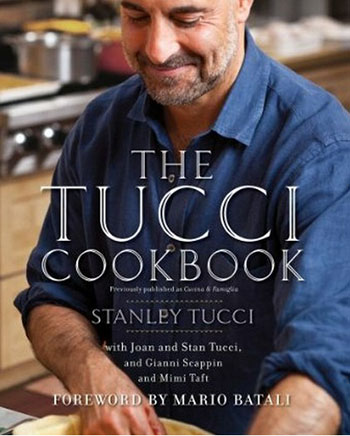 You enjoy a sturdy red wine and a little Sinatra in the afternoons. When cooking a pasta dish (handpicked by the Tucc himself), you like to hum "A Little Night Music" to your stewing tomatoes. You own pajama sets. You indulge in the occasional cigar on your porch on late autumnal evenings. Most of your furniture enjoys a cherry wood finish.
You frequently host dinner parties with your friends and always make a point to try and cook the best food that anyone's ever had. You laugh it off with a "oh, this old recipe? Wasn't my best!" You don't drive a Prius, but rather a high-end hybrid like a Lexus. You go on vacations that solely occur for the purpose of trying new food and wine. You read the New York Times cover to cover every weekend. Sometimes you even finish the crossword. At least once a month a couple you know ends up with their photo in the Style section.
You watch MSNBC and Rachel Maddow is your dream dinner guest. You regularly buy and then donate books to a local independent bookstore. Your favorite weekend activity involves sitting down with the new New Yorker after a day of outdoor activities. On Sundays, you season your cast iron skillets.
If Fabulicious is Your Favorite Celebrity Cookbook…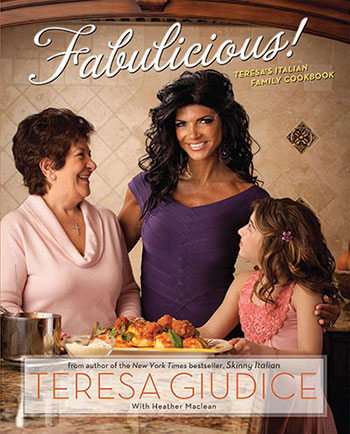 You love the finer things in life! Your favorite apron is a bedazzled leopard print with a ruffled hem. You have matching ones for your daughters. On Saturdays you have "GIRLS' NIGHT!" where you keep the pinot grigio flowing while old Bon Jovi tunes blast. After a couple glasses, your husband drives you and the ladies to Luckie's Karaoke Bar and for a moment, you feel young again. And oh, what a sweet moment it is–it brings wistful sigh to your lips and a twinkle to your eye.
Your best friends are also your worst enemies because they know you so well. You hate them when they're right, but love them when they support you. You jokingly call spaghetti "spaghett!" just to get on everyone's nerves.
For you, though, family is everything. You love spending weekends with everyone, having craft corners with the kids, dress-up parties, and crazy weekend cabin getaways where everyone can let it all hang out. At the end of the day, you're a simple person: you only want the best! It's not complicated, is it?
If Don't Fill Up on the Antipasto is Your Favorite Celebrity Cookbook…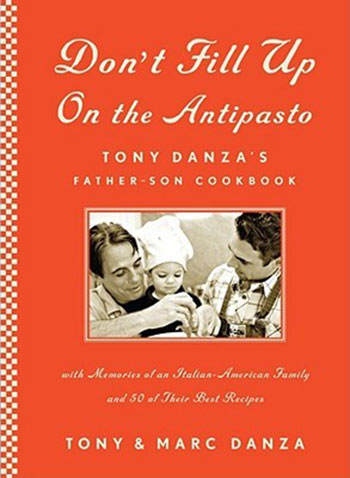 Sometimes you accent your everyday conversations with over-ennunciated Italian to prove your heritage. Your best friends are nicknamed Gumba, Luig, GabbaGool, and The Godfather. You're a family-oriented person who loves your small-town neighborhood away from all of the urban hullabaloo–though you will go to Arthur Avenue to get the good bread when you have the chance. You own a sporty car and love to rev your engine and pretend to race people at red lights. Your favorite brewski (you don't say beer) is whatever's coldest and you don't have time for knowing what sort of red wine you like. Whichever one ya got!
You're not a huge hit in the kitchen, but you know how to put a few things together and make it semi-edible (just don't ask Uncle Vinny about that one time you made the meatballs!). Your favorite sports team is your religion and when they lose you just, well, sort of fall to pieces. Life is hard when your guys aren't #1, huh?
At the end of the day, sitting down to watch some local news while you figure out the coaching schedule for the peewee baseball squad is your bread and butter in life.
If My Father's Daughter is Your Favorite Celebrity Cookbook…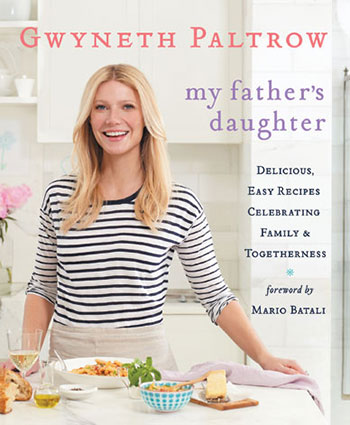 You love Martha Stewart, but find her craftiness utterly plebeian. You love Ina Garten and have pictures of her home in the Hamptons pasted in your Dream Diary. Your whole home is white, with touches of neutral pastel throw pillows here and there. You're not very happy but you hide it really well: it's all in the flair! You go the extra mile to make sure everything you have (and everything you do!) is absolutely the creme de la creme.
You pride yourself on your ability to speak multiple languages fluently, but you don't like to be showy about it. You window-shop at ETSY but find the quality of the crafts to be just so, ugh. Unrefined: that's it! Unrefined. Everything around you just feels so ho-hum. Sometimes you wonder if that's your own fault–am I an effigy or a human?–but when that feeling sets in, you get to work!
You work out like crazy, and make sure nary a hair is out of place. When you're with your friends, you try desperately to emote in a way that mirrors their own, but it's hard. Being folksy is not your forte, but you get an A for effort!
If If It Makes You Healthy is Your Favorite Celebrity Cookbook…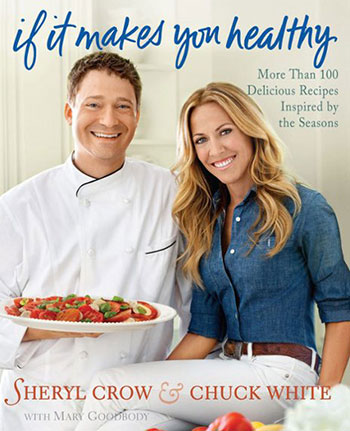 You love really cute wordplay: like the book's title! So clever! You ride your bike every Saturday to take a break from your normal 3-hour-a-day workout routine. You're a bit of a health freak, but you can't help yourself when there are multiple dessert options. "Just a taste!" you say, while you swipe another mini-tart off the table.
You're unmarried but hopeful that The One is out there–if only you just work a little bit harder! You put yourself out there, but maybe not enough. Maybe you should go to two singles mixers a week instead of one. Your friend Jennifer said she knows a really great guy, but he works at her local Whole Foods. You're not sure (though the discount on quinoa would be amazing!), but consider her offer.
You have six different boards on Pinterest (totally addicted!) but your "One Day…" dream wedding board is the only one you actually pin to. Late at night, you log into your The Knot profile, occasionally changing the wedding date and guy's name. This month, you believe you should only date guys named Jared. Guys named Jared are so reliable–Jared is like the architect of names (No one is actually an architect–they're only in the movies! You laugh at your own funny observation).
You bake cookies, contemplate eating one, and then immediately package them up for your coworkers. "Treats for my office peeps!" you yell the next morning, smiling maniacally.
If The Tammy Wynette Southern Cookbook is Your Favorite Celebrity Cookbook…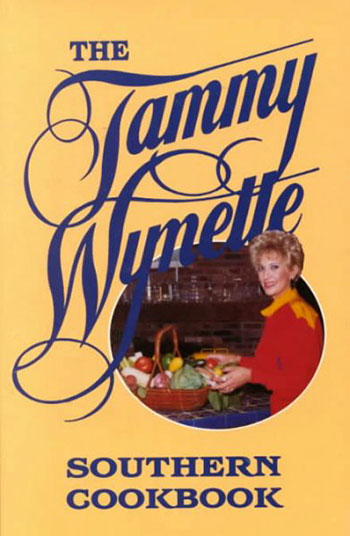 YEE HAW, y'all! You are an old school, down-home country guy or gal. Your favorite artist is Dolly Parton, but Tammy Wynette is totally second place in your heart. You never knew the days of petticoats, but you imagine that they were the best. You wear cowboy boots and frilly dresses (or smart jeans and a great gingham shirt) every day–this is your uniform. A variation on a theme!
You cook with your parents every Sunday–your dad loves chicken fried steak, but you just can't stand the deep-fried aspect of it. You won't say no to your mom's sausage gravy and biscuits at breakfast, though! Guilty pleasures are A-OK by you.
You have a really active social life: extracurricular activities aren't just for collegiates! You are a member of the local beautification committee and volunteer at an animal shelter on Saturday mornings. Your little sister is your best friend, though, and you spend every Friday night watching 90s romantic comedies while eating lo mein. Your favorite drink is a whisky sour–extra cherries when the cute bartender is working. You love flirting with this bartender and always get your drinks free if you can't find someone else to buy them for you.
Tailgates, local football games, and line-dancing are your favorite activities, and make you feel like real America is still alive and well. When you have a son you will name him Bud.
If Great Food, All Year Long is Your Favorite Celebrity Cookbook…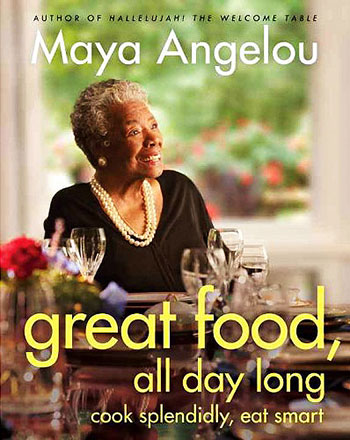 You spend most of your days reading. Food is nourishment for the body, but in its best form, it's feeds the soul as well. You are a philosophical thinker, and feel your own life experiences speak metaphorical volumes about the state of the world. You love to talk to people and give them advice. You have a moderately-impressive wine collection, and love a good port on a blustery February evening. Staring out into space, you imagine that the stars are symbolism for the opportunities we're all presented with and fail to take. You live in the city because you love the hustle and bustle of thousands of human bodies strategically maneuvering around each other at any given second.
You don't have many friends, but the few you do have are very dear. You often have extensive email conversations about the latest episode of This American Life or Fresh Air. Oh that Terry Gross! Sometimes when you're taking a mental break from your tedious but creative career, you listen to her questions and mute the response so that you can pretend you're having a conversation with Terry yourself. Your friends find you very wise and insightful. And your Shepherd's Pie is the stuff of legend.
Oh, you also know why the caged bird sings.
If Karma Cookbook is Your Favorite Celebrity Cookbook…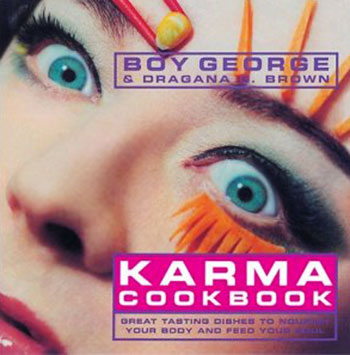 You used to do a lot of drugs in the 80s and picked this up hungover at The Strand one day. You've never opened it once. What the f**k even is this book? Macrobiotics? You find the book on your shelf after years of neglect. You put it in a box with several others and head down to The Strand to sell the books for some money to buy groceries for the week. After making back a paltry $27.59, you buy a pack of cigarettes and a Red Bull at Walgreens and call your best friend. Maybe you'll get some take-out thai tonight.
[Photo Credit: The Stanley Tucci Cookbook – Gallery Books; My Father's Daughter by Gwyneth Paltrow – Grand Central Publishing; Fabulicious! by Teresa Giudice – Running Press; The Tammy Wynette Southern Cookbook – Pelican Publishing Company; Great Food, All Day Long: Cook Splendidly, Eat Smart by Maya Angelou – Random House; If It Makes You Healthy by Sheryl Crow – St. Martin's Press; Karma Cookbook by Boy George – Carroll & Brown Publishers; Don't Fill Up on the Antipasto by Tony Danza – Simon & Schuster]
Follow Alicia on Twitter @alicialutes
More:
James Franco Directed Some Shoe Commercials. Because He's James Franco.
Pizza Vs. Burritos: The Pop Culture Election — Round 2