Whitney Houston's 'Sparkle': 6 Looks Stolen From the '60s
The musical remake Sparkle has been making headlines as the late Whitney Houston's final film. But there's another big reason to pay attention: the movie's pitch-perfect interpretation of '60s girl-group style. 
The film — co-starring Jordin Sparks — tells the story of a fictional group of female Motown singers that rose to popularity during the '60s. Inspired by trailblazing singers like The Supremes, The Marvelettes, Shirley Bassey, and Mary Wells, the wardrobe department recreated pre-Destiny's Child chic with a sexier edge (take that, Beyoncé!). 
And it's pretty clear from these photos exactly who they drew their inspiration from. Take a peek:
Twiggy Take: Short and Sweet
Shirley Bassey, left, and the Sparkle ladies rock short Twiggy 'dos. Back then this style rolled from the runway when waifish supermodel Twiggy was named "The Face of 1966" by the Daily Express.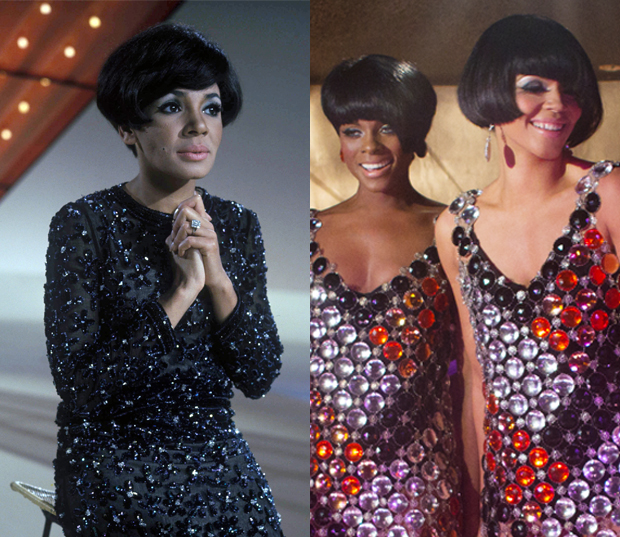 Dolls in Baby-Doll Dresses
In 1968, The Marvelettes did baby-doll dresses long before Courtney Love grunged them up. It's safe to say that the ladies of Sparkle opted for the sweeter, more put-together look than Love's rock-star themed threads.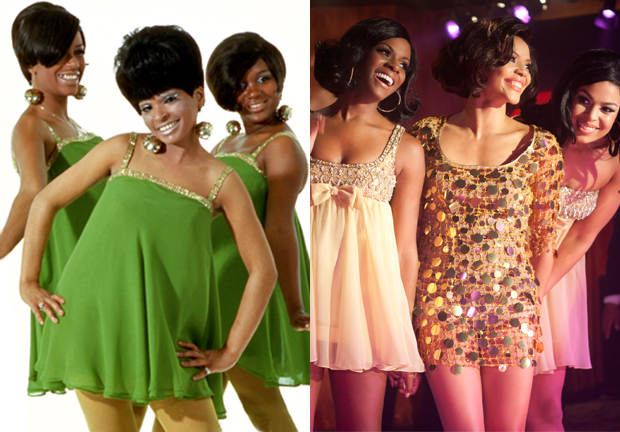 Red Hot in Sequins
"Why Do Fools Fall in Love?" Because the can't help but be mesmerized when they see beauties like Diana Ross and the Sparkle women in bright sequin dresses, like the ones below. There are no "Tears of Sorrow" for these girls when they go looking in the "Mirror, Mirror."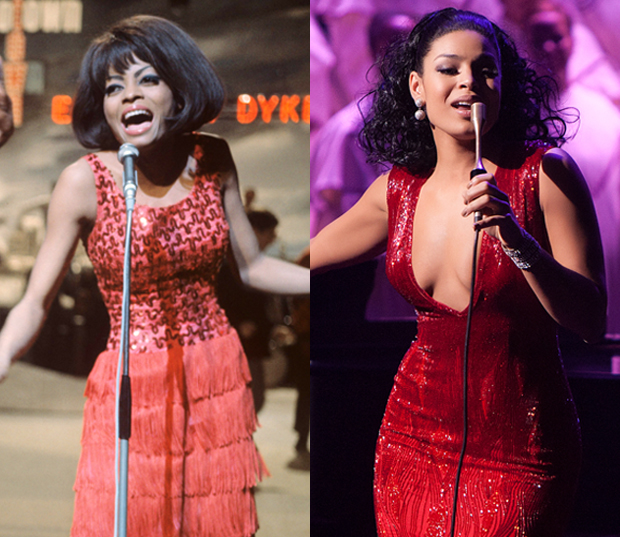 Funky Black and White Flair
Are these trendy garbs straight from the set of Austin Powers? No, but The Supremes and Jordin Sparks Sparkle in their black and white retro boas and gowns.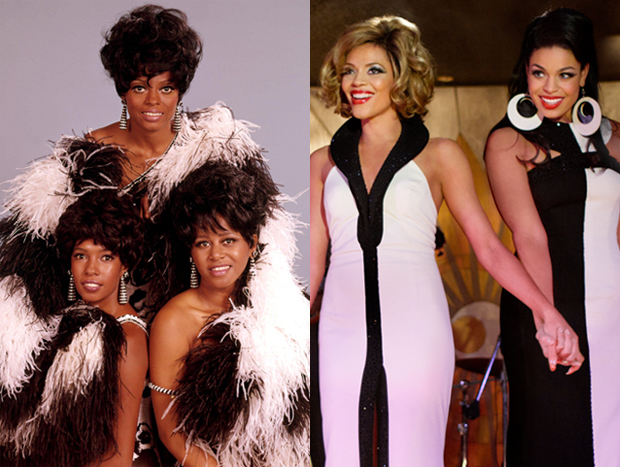 Formal Evening Attire
No bikini showoffs here. While the bikini may have first become fashionable in 1963, The Supremes decided to flaunt their style in classic black gowns. Now it's just a matter of who can strike a more interesting pose: The Supremes or Sparkle Williams and her sisters. And are both groups trying out for American Idol? Lord knows that they would both make it to the final round, even if Simon Cowell was still judging.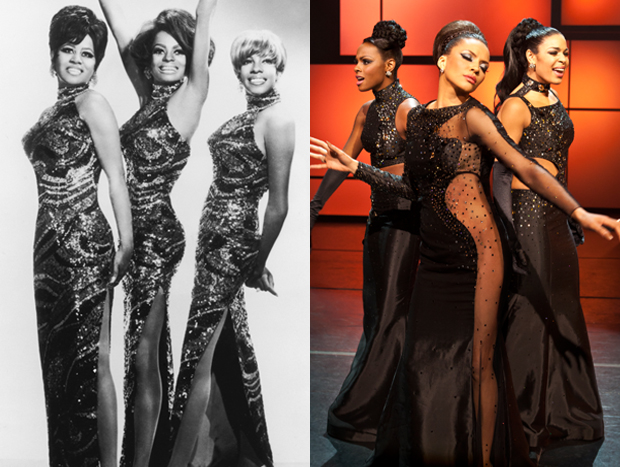 Classic White Jackets
Mary Wells, like millions of women, channeled Jackie O back in the '60s. Whitney's version? A more grown-up white skirt suit with bell sleeves. Classy and classic.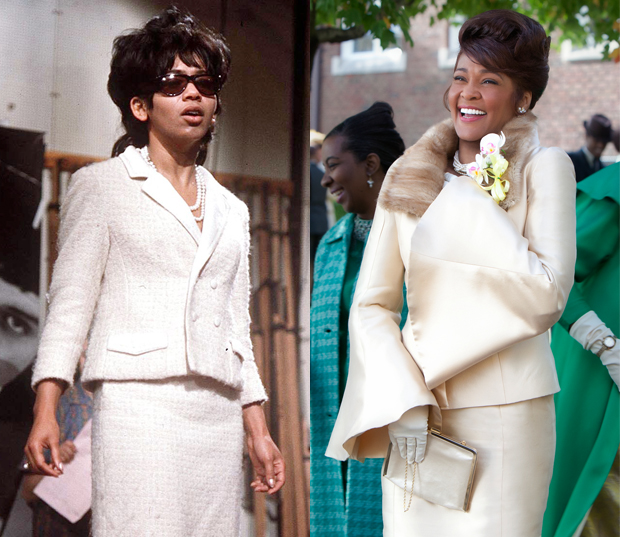 Follow Lindsey on Twitter @LDiMat.
[Photo Credit: Sony Pictures (6); Rex USA (4); Getty Images (2)]
More:
Which Stars Make the September Issue Cut?