Who Runs The World: Beyonce to Perform at Obama's Inauguration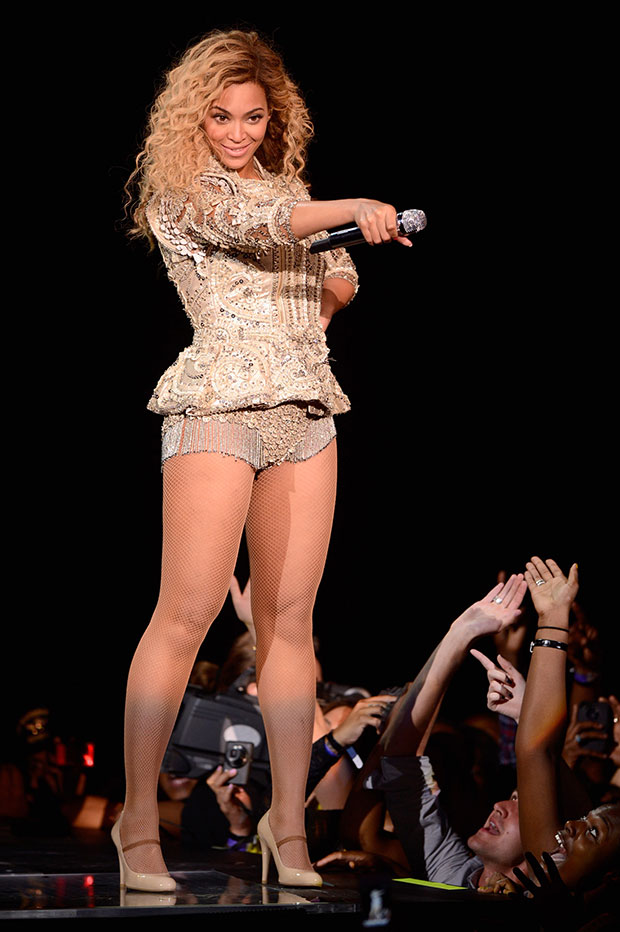 For Beyoncé, 2012 was the Year of Blue Ivy. But 2013 is shaping up to be all about Bey. With two of the highest profile gigs a musician can grab lined up for the early months of 2013, maternity leave is officially over. Beyoncé announced by way of a cheeky photo posted to her blog and Twitter in October that she would be performing at the Super Bowl halftime show in February, and news broke Wednesday that she will be singing the National Anthem at President Barack Obama's Inauguration on Jan. 21. Time to start warming up!
Since giving birth to Blue Ivy one year ago, Beyoncé's stage performances have been few and far between. When Beyoncé and her husband Jay-Z notoriously skipped the 2012 Grammys for a slice of pizza, the new mom set a precedent of staying out of the limelight. It took another three months for Beyoncé to hit the stage, at her Back to Business show in Atlantic City, NJ on May 26, 2012.
Beyoncé then promptly went back into hiding — she wouldn't pick the mic back up again until August, when she performed "I Was Here" at the United Nations Humanitarian Day. You'll have to skip ahead another two months to the next time Beyoncé stood center stage, this time at Jay-Z's inaugural show at the Barclays Center in Brooklyn in October. And then, once again, radio silence from the R&B diva.
But now Beyoncé is back and ready to rock our socks off. Beyoncé, who sang Etta James' classic ballad "At Last" as Barack and Michelle Obama took their first spin around the dance floor at the 2008 Neighborhood Inaugural Ball, will kick of this year's ceremony with what is sure to be a stirring rendition of "The Star Spangled Banner."
Other performances scheduled for the Inauguration include Kelly Clarkson singing "My Country Tis of Thee" and James Taylor singing "America the Beautiful." Of his musical choices, President Obama said in a statement, "Vice President [Joe] Biden and I are honored to have these wonderfully talented musical artists perform at the Inaugural ceremony … Their music is often at the heart of the American story and speaks to folks across the country."
Is it a bad thing that I'm half hoping Beyoncé will break into "Run the World (Girls)" instead?
Follow Abbey Stone on Twitter @abbeystone
[Photo Credit: Kevin Mazur/WireImage]
More:
Beyonce and Jay-Z Spend $1 Million for Nursery Inside Basketball Arena
President Obama Says Beyonce and Jay-Z Are 'Down-To-Earth'
Beyoncé Joins Jay-Z on Stage During New York Concert — VIDEOS

Guess the Celebrity Bikini Body! (Celebuzz)

30 Hottest Lingerie Scenes from the Past 30 Years (Celebuzz)