Who Wore It Better: Jessie J or The Hulk?
As an artist, you're always trying to find that fresh new look, something that helps you and your music to stand out in a crowd. Well, Jessie J managed to do just that at the Seaclose Park Isle Of Wight Festival on June 23, donning a pair of ripped jeans that rivals that of The Hulk after one of his outbursts.  Check out the side by side images below and tell us who you think smashes rocks the look better in the comments section below. And don't let The Hulk's unyielding temper be a factor on your decision in any way. Hulk doesn't endorse peer pressure. Hulk only smash.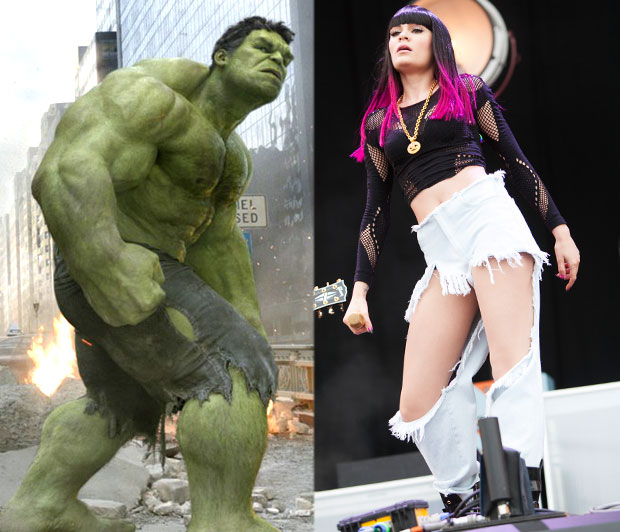 [Photo credit: Marvel; Getty Images]
Follow Kelly on Twitter @KellyBean0415
More:
Tomboy Kristen Stewart Wears Jeans to Friend's Wedding — PIC
Jennifer Lawrence Rushes to Help Fainting Woman: Go Katniss!