Why Gabby Douglas' Celebrity Hair Makeover Is Fueling the Haters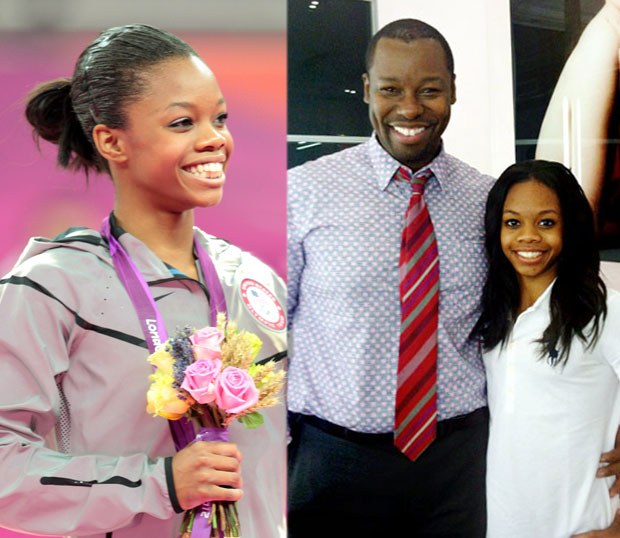 During the Olympics, Gabby Douglas' hair launched a thousand debates about women, race and beauty. Haters came out in full force, slamming her supposedly "unkempt" bun — even as she made history and became the first African-American woman to win the gold for all-around gymnastics. 
The controversy reached such a fever pitch that if you Google her name, the second category that still comes up is "Gabby Douglas hair." 
"I'm sure that if she worried about her hair more than gaining the gold medal, people would still have something to say such as 'If she was not worrying about her hair and focusing on the gold medal she would have won,'" Alexandria Williams, a triathlete and co-founder of SportyAfros, which was one of the first sites to address the controversy, tells Hollywood.com. 
When she's doing this, you're looking at her hair?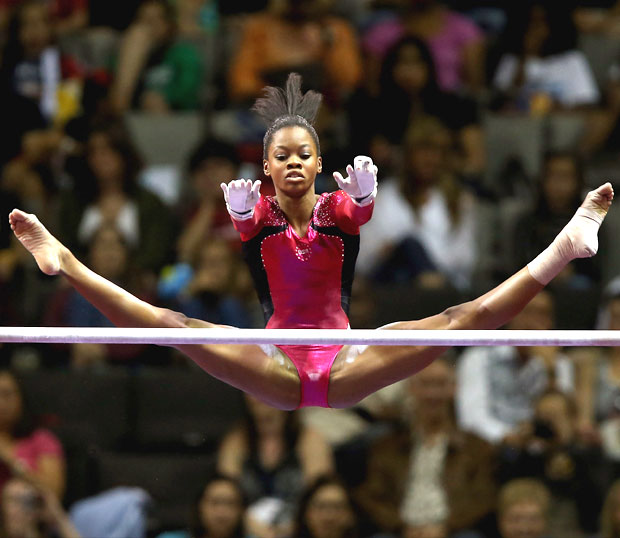 For her part, 16-year-old Douglas was confused and a bit indignant about all the hubbub. "Are you kidding me? I just made history. And you're focusing on my hair?" she wrote on Twitter. "I just want to say, we're all beautiful inside out. I don't think people should be worried about that. Nothing is going to change."
But then it did. 
On Tuesday, she visited $950-a-cut celebrity hairstylist Ted Gibson, who's gussied up the locks of stars like Angelina Jolie and Anne Hathaway. And the gymnast tweeted out a smiling pic with Gibson flaunting her new 'do. 
Adorable! So happy! Age-appropriate! Would her new look finally make all the haters shut up? 
Well… no. 
Instead, it seemed to only fuel the criticism in a different direction. On Twitter Thursday morning were comments like these:
"Shame on them""Wait, is this the 'before'?'"I say issue a do-over"
Even people who initially defended her suddenly showed disappointment, suspecting she'd "gone Hollywood" or somehow caved to public pressure. And, sure, there's a part of most of us that cringes when famous folks appear to bow to criticism. Hey, Miley Cyrus and Jennifer Love Hewitt, don't lose a pound after people call you fat! Don't get breast implants a padded bra after people call you flat-chested, Kate Hudson! 
So, did Douglas cave to pressure or is she just a normal 16-year-old girl who got an amazing opportunity to have her hair coiffed by a famous Hollywood stylist? (Seriously, would you say no?).
Regardless, the whole discussion has clearly struck a nerve. "We've realized this is a major source to why four out of five African-American women are obese because women do not want to work out because of their hair," Williams tells us. "The Surgeon General has stated this as one of the major barriers as well." 
Seriously, guys, this is all getting a little crazy now. Whether Douglas starts wearing a full honey-colored Beyoncé weave, returns to her function-over-fashion clipped-up style or decides to shave the whole damn thing off, let's all agree to stop the hair hate now. 
And, Jordyn Wieber, don't you dare grow out your eyebrows.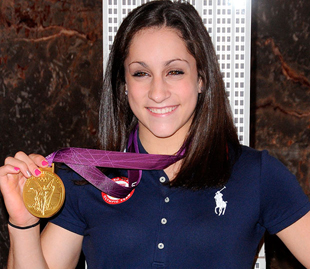 [Photo credits: AP Images, Twitter, Getty]
Follow Michelle on Twitter @HWMichelleLee
More:
2012 Olympics: Casting the Movie Version
The Best and Worst Moments of the 2012 Olympics: Staff Picks