Why I Want to Fly to London to Watch 'Coriolanus'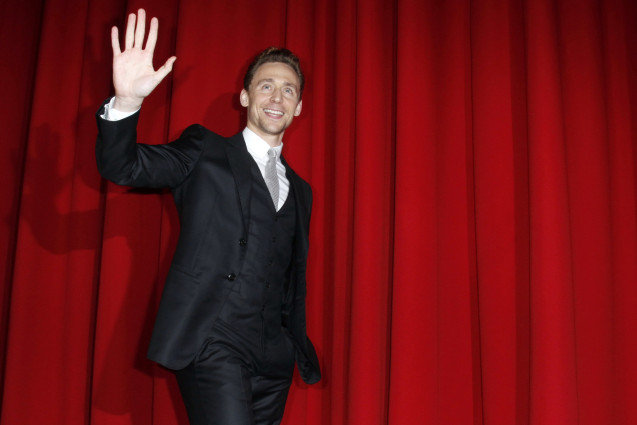 WENN
You already know how much we love Tom Hiddleston (and how we kind of ship him and Shakespeare) – so here are a few extra reasons why we're itching to book transatlantic flights to London.
* The promotional images that the Donmar Warehouse released are frankly kind of stunning.
* And judging by said images, it looks like this particular production of Coriolanus is every bit as bloody as it should be. After all, our good friend Coriolanus reportedly sported 27 "wounds upon him"!
* Critics are lauding the production, and star Hiddleston in particular: he's been described as possessing "ideal combination of emotional reserve and physical bravura" by the Guardian, and the Independent said his performance was "blazing stellar power and intelligence."  Whew!
* Scary matriarch Volumnia has a monologue which is likely to give you goosebumps.
* This spectacle of a play was directed by distinguished director Josie Rourke – to a non-British audience, she's probably best known for directing that wildly popular (not to mention critically acclaimed) production of Much Ado About Nothing which featured Doctor Who sparring partners David Tennant and Catherine Tate.
* Also, Coriolanus has a scene with about the most homoerotic subtext, ever. In fact, it may not even be subtext; it's that bold: I mean, "Let me twine/Mine arms around that body?" "Know thou first,/I loved the maid I married; never man/Sigh'd truer breath; but that I see here,/Thou noble thing"?  Wow, just wow. Oh, and the piece de resistance? "Fisting each other's throat."
* Call me a bad Shakespeare nerd, but I've always found the "Caius Martius" to "Coriolanus" name-switch a bit on the confusing side. Tom Hiddleston clears it up nicely, using modern day anecdotes to extremely dorky effect:
So?  Let's all book our tickets to London!