Why Lady Gaga's 'ARTPOP' Sequel Is A Bad Idea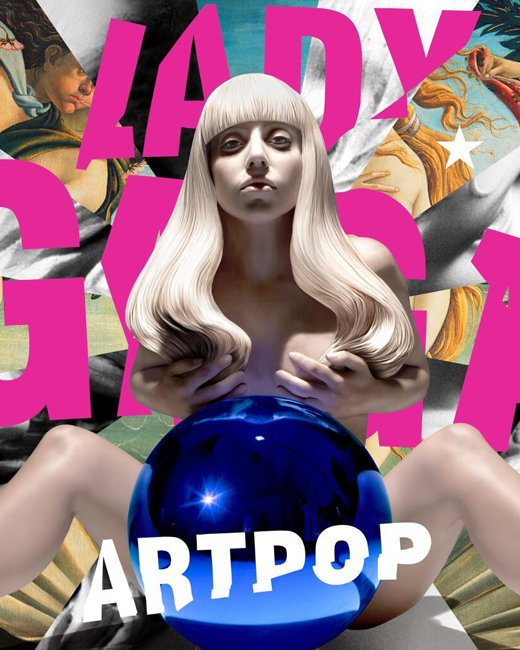 Lady Gaga / Interscope
It might not be the car crash many of her detractors wanted it to be but Lady Gaga's mega-hyped third album ARTPOP has still badly underperformed, selling just 258,000 copies in its first week compared to the 1.1 million 2011 sophomore set Born This Way shifted in the same time frame.
But despite the fact that her Little Monsters army appears to be depleting in droves, the 27-year-old has now hinted in an interview with MSN that she intends to swiftly release a second installment named Act II.
Considering the lukewarm commercial and critical response to the original, it seems a baffling move to serve up yet more of her 'reverse Warholian expedition' to a general public who have perhaps grown tired of her pretentious artistic statements and 'throw everything at the wall and sees what sticks' career approach of late.
And while Gaga, who's never been one to play down her creative ambition, will no doubt claim that the material on Act II was always intended to be released, it's obvious that the majority will be made up of leftovers that weren't deemed good enough to see the light of day first time round.
Indeed, she only has to look at the whole Justin Timberlake debacle to discover how misguided a rush-release follow-up can be. Learning nothing from his bloated and self-indulgent first volume of The 20/20 Experience, the former 'N Sync star's second only sold a third of its predecessor in its first week and instead of re-establishing his status as the new King of Pop, it has left most wishing that he'd now return to his Hollywood career instead.
It also seems unlikely that Gaga would be able to get away with yet another collection of songs which hopelessly failed to live up to her boundary-pushing intentions for a second time. In fact, judging by her recent spate of interviews, she still doesn't seem quite to understand just what the concept of ARTPOP is about herself.
Of course, Act II might be nothing more than a pipe dream. Gaga first teased the possibility of splitting her comeback album into two parts – one commercial, one avant garde – last October and that came to nothing.
But whether it's a genuine prospect or not, then there's little doubt she should be focusing all her efforts now on getting her current record off the ground instead of confusing everyone with yet more pomp and bluster.