Why Mariah Carey's 'All I Want For Christmas Is You' Is The Last Great Festive Standard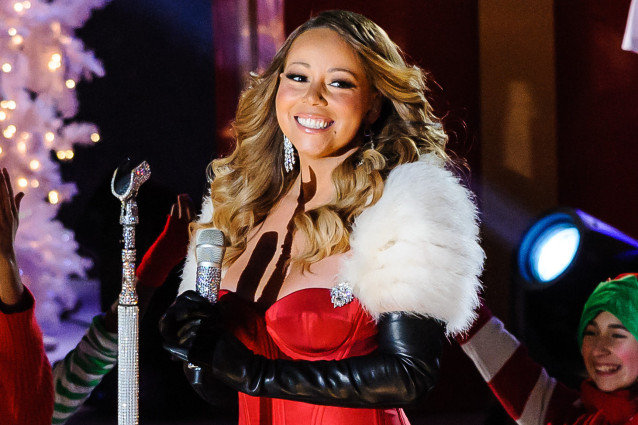 Splash News
Co-written with Walter Afanasieff, Mariah Carey's "All I Want For Christmas Is You" not only went onto become the diva's biggest-selling single but was arguably the last time that the public embraced a new yuletide song.
Taken from her 1994 holiday album Merry Christmas, the joyous Motown pastiche has now sold over 12 million copies worldwide, re-enters charts across the globe every year — it has just reached a new peak (No. 26) on the US Hot 100 after originally being ineligible due to a lack of a commercial release — and has since been covered by everyone from Michael Buble to My Chemical Romance.
Its place in the canon of Christmas standards is therefore undoubtedly assured. But anyone who believed that its success would open the floodgates for a new generation of seasonal favorites would have been very much mistaken as no other artist has come close to replicating its cultural impact.
It's not for the want of trying either. A whole host of musical giants have made a bit for that annual royalty cheque but very few have captured the imagination long enough to become a staple of the holiday season.
The Killers have released a new Christmas song every year for the past eight years but none of them have really struck a chord with anyone outside of their fan base. Arguably the biggest band of the 21st Century, Coldplay, also struggled to set the world alight with their melancholic 2010 offering, "Christmas Lights." While even Lady Gaga's army of Little Monsters couldn't push 2008's "Christmas Tree" any further up than No. 23 on the <i>Billboard</i> Holiday Songs chart.
Add in the fact that Leona Lewis' "One More Sleep" and Kelly Clarkson's "Underneath The Tree" — both of which are obvious attempts to echo Carey's nostalgic formula — haven't managed to enter the public's consciousness this year either and it's hard to see where the next big Christmas standard is going to come from.
Of course, it's always a joy to hear those opening chiming bells on "All I Want For Christmas Is You" in the run-up to the big day. But it still seems a shame that both radio and record buyers still don't seem willing to accept anything more contemporary nearly 20 years on.