Will Arnett: 'I Don't Want to Spend More Time with Bateman'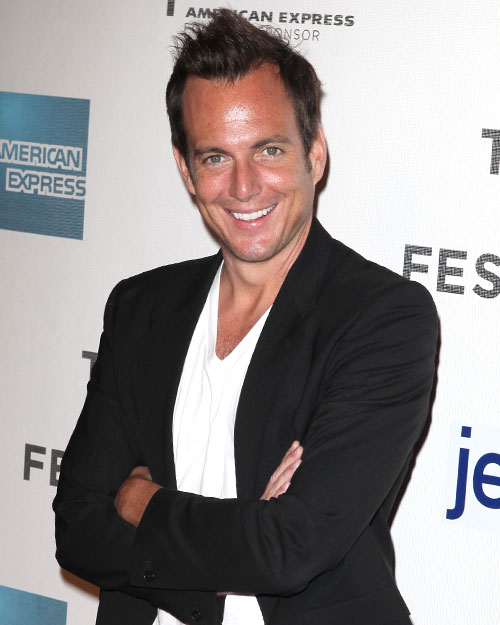 Will Arnett and Jason Bateman may be two of the funniest guys working in Hollywood today, but do they stand out as style icons? Maybe not.
That is, they didn't…until now. On Saturday night, Arnett was on hand at the Tribeca Film Festival to premiere he and his Arrested Development costar's most recent collaboration: Mansome. Produced by the two comedians and directed by Morgan Spurlock (Super Size Me, Comic-Con Episode IV and Hulu's A Day in the Life), Mansome digs deep into the world of male grooming, with models, fashion experts and comedians all weighing in on the topic of masculinity and keeping oneself well-kept. Arnett and Bateman even make an appearance in the movie, undergoing a few manscaping sessions of their own.
Speaking to Hollywood.com, Arnett admits he may not keep up any of the habits explored in the film. "There was so much I wouldn't do. All of it. It's made me hyper aware. It's made me want to get back to the fundamentals. Take a shower, comb your hair, walk away."
Back in 2010, Arnett and Bateman formed a production company to keep their comedy magic going. DumbDumb Productions has produced commercials and films, and Arnett says to expect even more, as the duo love to work together. Arnett suggests they may spend too much time together. "You know, I don't want to spend more time with Bateman if I can avoid it. It's such a bummer." But they won't be able to stay apart for too long, as the duo are reuniting for the long-gestating return of AD. "[In between] Up All Night, we're doing Arrested Development the mini-series, so I'll have to put up with his BS for another few months."
Spurlock is also keeping busy after his work with Bateman and Arnett — he's hard at work at his first non-documentary film. But the director's road to finding the perfect material has been an unexpectedly bumpy one: "After I made Super Size Me, I started looking for scripts. And, I got sent a lot of terrible scripts. A Revenge of the Nerds remake, a new Deuce Bigalow movie… I knew these weren't the movies I wanted to make. Then, Thank You For Smoking came out and I said, 'See, this is what we're looking for.' We found the script, we just finished rewrites, now we're casting — knock on wood." If everything falls into place, Spurlock sees the film going into production this summer, with a possible debut at the 2013 Sundance Film Festival.
From the sound of it, neither Arnett, Bateman nor Spurlock really walked away with a new found passion for manscaping. "I think we're all a little scared," Spurlock said. "We realized there are people who do it so much more than we do. We are very much on the nominal scale for manscaping."
Luckily, Spurlock still has one grooming habit that he upholds: cleaning with horse shampoo (a habit that he picked up on The Greatest Movie Ever Sold). "I still have two giant bottles of Main 'n Hair," he confessed. "That's my go to shampoo and conditioner. They're so big that I will be using that for months and months and months. They're so cheap — $7 for a big bottle. I have a ten year supply."
Find Matt Patches directly on Twitter @misterpatches and remember to follow @Hollywood_com!
More:
Arrested Development Begins Shooting This Summer
Morgan Spurlock Says Hulu Is the Future of TV — EXCLUSIVE